What Do Performance Marketing Specialists Do?
A Performance Marketing consultant plans, executes, and controls suitable online marketing platforms ensuring that advertising campaigns are efficiently used to engage and retain customers. He/she measures performance marketing campaigns in order to evaluate and build brand strategies that help reduce the cost per lead and increase the ROI.
Performance marketing specialists help the business determine the campaign metrics and give an understandable report. They help executives grasp the benefits of digital advertising by recommending creative ideas for online advertising, designing messages for banner ads, and writing copy for CPC ads on search engines.
Practical Use Cases
Most In-Demand Services of Performance Marketing Specialists
Target Market Analysis
Identify market which you are hoping to target to gain insights into user-specific areas of improvement.
Linkedin Presence Optimization
Learn how proper implementation of a solid Linkedin presence can be the key to digital marketing success.
PPC Management
Assess the effectiveness and ROI of your PPC investments.
Data-Driven Marketing
Build a foundation for your marketing performance improvements by using user data as a guideline.
Website Traffic Assessment
Map out user interactions of your website to pinpoint areas of improvement and increase user retention.
Facebook Presence Improvement
Discover how a solid Facebook presence can be the key to digital marketing success.
Why Hire Performance Marketing Specialists?
Performance Marketing specialists are the reason why companies adopt digital advertising campaigns that are intended to grab attention, generate a click-through, and eventual sales or sign-ups. They use marketing tools to track performance with an overall view of quantifiable ROI. They gather adequate data enough to track changes in return on investments. They help set up marketing campaigns where the business pays for only successful transactions. The current mobile usage trend implores digital marketers to design campaigns that meet mobile usage.
Performance Marketing specialists therefore help companies in the following areas:
The specialist saves you the time you would spend on generating digital marketing time by managing digital accounts. He/she selects and manages the mediums that lead to customer acquisition and retention.
He/she uses a systematic approach to work with marketing teams by setting targets and carrying out post-campaign evaluations. He/she is particularly interested in updating businesses with emerging technologies in the digital arena and shares that knowledge with stakeholders. A Performance Marketing consultant collaborates with other departments, including engineering, IT, and search marketing, in order to meet the goal of optimizing programs, campaigns, and landing pages in a timely manner. He/she also converts leads by use of value content and helps to work with the sales department to arrive at intended goals.
He/she performs ROI-focused performance marketing which eventually reduces the advertiser's risk.
Performance marketers know that staying profitable is one of the major business goals. They also know that the dividing line between advertising and profitability is invisibly thin. So, the specialist works to improve online digital campaigns that will result in a high ROI.
He/she helps in collaboration of digital marketing with the SEO department to improve rankings through utilization of providing visitors with valuable engaging content.
The evolution of performance marketing has helped businesses to embrace new technologies that are influenced by changing consumer behaviors. Performance driven marketing aims at using the right medium to reach the right customer at the right time helps businesses to reach their overall goal of increasing ROI. The specialist should be able to advise, or set-up user-friendly digital marketing drives that make it easy for the visitor to take fast action.
Through the use of fraud detection tools, the specialist helps the business to avoid costly litigation that results from non-compliance with regulatory rules, fraud, and others.
A Performance Marketing consultant manages digital projects by performing online planning, promotions, numerous forms content development, digital advertising, web design, and social media management. He/she also manages customer acquisition campaigns and programs and oversees activities related to online platforms.
Hiring Performance Marketing Specialists through Consultport is Simple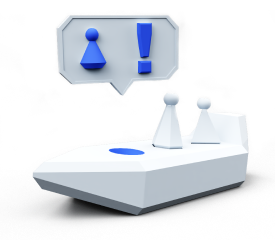 Speak with One
of Our Experts
A Consultport manager will work with you to understand your business and project needs.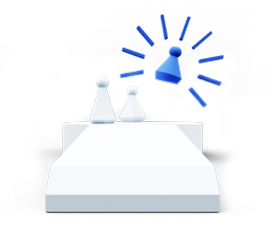 Choose Your
Favorite Candidate
We'll propose handpicked Performance Marketing Specialists for your project. Our average time to match can be as fast as 48 hours.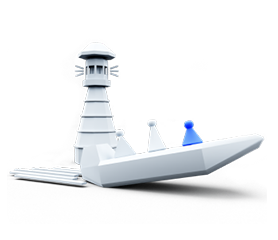 Start
Your Project
Work with your new Performance Marketing Specialists. We take care of the admin work and are always there for you with personal support.
FAQs
1. What makes Consultport Performance Marketing Specialists different?
Consultport takes pride in the detailed screening process that enables us to match you with candidates of the highest caliber. Our expert pool is chosen based on experience, personal interviews, and references. What does this mean for you? Handpicked consultants with thorough know-how for your needs.
2. Is hiring Performance Marketing Specialists through Consultport in less than 48 hours possible?
In most cases, we can propose a potential candidate within a few working days. It depends on the complexity of the request and the time availability of the consultants. We are always committed to providing you with suitable candidates as fast as possible.
3. What does the "no-risk, pay only if satisfied" mean when I search for Consultport Performance Marketing Specialists?
We are always fully committed to providing you with the highest service. Therefore, when you need Performance Marketing Specialists, we offer you the request, search, and proposal stages completely free of charge. Every consultant has a different rate, which we communicate to you, with no strings attached.
Performance Marketing Specialists are in High Demand
Tips on How to Hire Performance Marketing Specialists
In a world where the entire world is moving towards digitizing every aspect of life, businesses are bombarded with all sorts of suitors promising to move your marketing from one level to another. This may be frustrating. Finding the right fit should not be that hard. With Consultport's pool of highly experienced consultants, you can get the best choice.
In addition to one's academic background, there are some qualities that you should search for in a Performance Marketing specialist:
Academic Background: The Performance Marketing specialist should at least have the right qualifications that give him background knowledge in the field of Marketing, Business Administration, IT, Computer Science, or a related discipline. Some professionals however have more experience than academic qualifications. In addition to professional qualifications, you need a consultant that has tangible working experience as a key person in the marketing department. Preferably, the person should have worked as, or closely worked with a SEO/SEM Manager. He should have quantifiable experience in media planning, as well as building and scaling acquisition programs. The Performance Marketing specialist should be highly knowledgeable of the MS applications including Word, Excel, PowerPoint since these provide visual presentations that result in engaging understandable reports.
Analytical Skills: The consultant should have demonstrable analytical skills in metrics acquisition, evaluation skills that help in arranging big marketing campaigns across different advertising channels. He should have a deeper understanding of execution and optimization of PPC, SEM, and social media Ads. He should efficiently determine key metrics, thus reducing costs. Digital advertising is no exception to responding to consumer behavior in determining a suitable marketing campaign. Mathematical proficiency is also a great advantage to a Performance Marketing consultant.
Communication Skills: The expert should be a good listener. He should be friendly and approachable; and should care about his verbal and non-verbal communication. He should be clear about a point he wants to put across and at all costs avoiding wasting his listener's time. He should confidently present reports in a way that informs management of the need to adopt a recommendation in order to meet consumer expectations.
Goal Oriented: The consultant should establish campaign goals, determining at which stage the campaign is and driving the campaign with a view of whether the campaign is geared towards attaining web traffic, calling for repeat visits, seeking engagement, or leading the generation or sales. He should be a great researcher and should make great use of the different platforms to determine whether to focus on content marketing, affiliate marketing, or social media marketing.
Collaboration: The Performance Marketing strategist cannot work in isolation. His department intertwines with other departments for provision of information, support, and implementation. His collaborative skills help to build marketing automation that enhances the efforts of the marketing department. He collaborates with the engineering, operations department, IT, and search marketing, in order to improve campaigns related to timely performance and return on investment. He works together with senior managers, public relations department in order to get a deeper understanding of consumers' needs.
Strategy: The Performance Marketing specialist should be knowledgeable in building programs and campaigns for both online and offline campaigns. He uses "Adwords, SEO, radio, email marketing, and content syndication". He also does planning and management of other marketing campaigns such as email, and others.
In your search for a suitable candidate, Consultport comes along to provide you with top-tier, tested and tried suitable candidates for the role.
Have a Look at our Blog Articles
Get Informed About Trends, Industry News and Learn from Experts' Tips and Tricks