What Do Social Media Marketing Consultants Do?
Businesses Social Media presence is an innovative opening to extend their identity and thus target reach. It allows companies to solidify their existence within an industry. Customers are absorbed on various social media platforms now more than ever. Engaging in a conversation with them on these platforms affords the business the opening to be a part of that life. However, knowing who and where these customers do not necessarily qualify these companies from connecting with them. Creating a strategy assures results.
Social Media Marketing consultants invent this strategy which includes the target information, their expectations, and pattern of communication to be utilized that allows businesses to better understand the objectives of a social media campaign increasing its success potential. Social Media Marketing experts do not stop there. They monitor business profiles, audit websites, analyze the competition to elevate their client position above that of the competitors. Besides, specialists focus on organically increasing and converting followers by conversing "with" and not "to" targets.
Practical Use Cases
Most In-Demand Services of Social Media Marketing Consultants
Content Strategy
Identify best practices within your industry and polish your product and service offerings to reflect user needs in
Visual Design Improvement
Use user data and interface interaction tracking to enhance the design and usability of your social media interfaces.
Brand Identity
Build and fine tune your brand identity using a unified brand presence in symbolism and corporate wording.
Influencer Strategy Definition
Experience the most effective implementation of influencer marketing with a solid strategy that yields high ROI.
Quantitative User Analysis
Collect and utilize user data with to quantify user interactions with your company's social media channels.
Campaign ROI Assessment
Pinpoint strengths and weaknesses of social media marketing initiatives by assessing their ROIs.
Why Hire Social Media Marketing Consultants?
Social Media Marketing experts understand each social platform, its demands, audience engagement pattern on these media thus offering businesses more when it comes to bolstering their presence online. While developing a strategy that highlights target audience, campaign goals, measure or monitor results, track lead generation, message, and its channel is a function consultants thrive in, businesses can expect more from them:
Utilize Dark Socials to Nurture Engagement
While managing popular social media channels is traditional, Social Media Marketing Consultants work towards expanding businesses online presence beyond these channels. That is, they incorporate dark social measures in the strategy which not only reaches more targets but nurture leads. Dark socials are channels, such as local social mediums, that marketer cannot track and there are no available tools to measure engagements. Although nurturing leads within these mediums are risky, 75% of customers use dark socials to share content. Due to this, experts, who are familiar with the different dark socials, encourage sharing on these channels by drafting adaptable copies that would work in cognizance with each social medium. Thus, Social Media Marketing specialists break from the norm to increase the outcomes of a campaign.
Incorporate Augmented Reality for Improved Customer Experience
A few social media platforms feature the use of augmented reality. AR is a technique that intensively triggers customer engagement targeted at improving customer experience which it does perfectly. Although using augmented reality is dependent on the industry a business operates in such as Fashion, Social Media Marketing consultants look for avenues to utilize the feature ensuring business does not miss out on its benefits. These experts develop how augmented reality would be used, test it and work on its failure and if its application is not feasible presently, they propose ideas for future implementation when AR would become more accessible for companies.
Cross Channel Campaign
Social Media Marketing consultants organize a cross-channel campaign to improve business visibility. Cross-channeling further improves a company's efforts to maintain one brand voice driving engagement. However, this technique is saturated as virtually all businesses cross-channel their messages. Social Media Marketing experts focus on ensuring their clients stand out and avoid adding to the clutter. These experts add an emotional appeal to the conveyed messages, tell a great, engaging, and realistic story, use the right hashtags, and try out a list of other actions to give businesses that edge.
Conclusion
Social media is part of the technological advancement trend that would not become dormant anytime soon. When almost every individual is one platform or the other, setting up social media marketing campaigns is inarguably a must for companies looking to expand their reach and improve brand loyalty. Consultport connects businesses with experienced Social Media Marketing consultants, who can help these companies efficiently access and utilize the potential of social platforms to help them achieve their goals faster.
Hiring Social Media Marketing Consultants through Consultport is Simple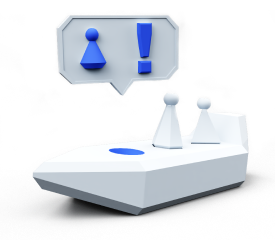 Speak with One
of Our Experts
A Consultport manager will work with you to understand your business and project needs.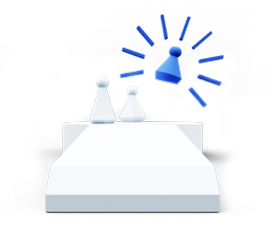 Choose Your
Favorite Candidate
We'll propose handpicked Social Media Marketing Consultants for your project. Our average time to match can be as fast as 48 hours.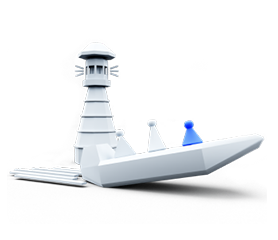 Start
Your Project
Work with your new Social Media Marketing Consultants. We take care of the admin work and are always there for you with personal support.
FAQs
1. What makes Consultport Social Media Marketing Consultants different?
Consultport takes pride in the detailed screening process that enables us to match you with candidates of the highest caliber. Our expert pool is chosen based on experience, personal interviews, and references. What does this mean for you? Handpicked consultants with thorough know-how for your needs.
2. Is hiring Social Media Marketing Consultants through Consultport in less than 48 hours possible?
In most cases, we can propose a potential candidate within a few working days. It depends on the complexity of the request and the time availability of the consultants. We are always committed to providing you with suitable candidates as fast as possible.
3. What does the "no-risk, pay only if satisfied" mean when I search for Consultport Social Media Marketing Consultants?
We are always fully committed to providing you with the highest service. Therefore, when you need Social Media Marketing Consultants, we offer you the request, search, and proposal stages completely free of charge. Every consultant has a different rate, which we communicate to you, with no strings attached.
Social Media Marketing Consultants are in High Demand
Have a Look at our Blog Articles
Get Informed About Trends, Industry News and Learn from Experts' Tips and Tricks