What Do Carve-Out Consultants Do?
When selling off a business segment, buyers need a detailed report on the target business performance, and an analysis of projected future survival & growth. Here the buyer needs experienced independent expertise to save on the time to carry out a financial analysis and determine the business potential of the segment tabled for divestiture. Due to the myriad of processes required to come up with a reliable report it is recommended to hire an experienced professional. This is where the Carve-out Consultant comes in.
To attain value maximization, the consultant offers risk management and expertise to check business disruption during the divestiture process. Using a deeper understanding of buyer needs and seller needs, the expert advises the buyer by reviewing the seller's separation intentions.
Practical Use Cases
Most In-Demand Services of Carve-Out Consultants
Business Valuation
Get an independent, professional estimate of your company's / your target company's value through thorough analytic measures.
Due Diligences
Assess the risks incorporated to the transaction of a company from a financial, commercial or operational perspective.
Carve-out Feasibility
Assess potential issues that could arise across assets, overhead functions or existing customer contracts
Why Hire Carve-Out Consultants?
A common misconception is that divestitures result from failure. While in most cases it may be true, in other cases, carve-outs may result from management decisions to divest a business segment to allow for concentration on a higher-priority business plan. Owing to this uncertainty, a buyer wants to know the underlying factors behind a carve-out, and effectively determine the worthiness of venturing into buying the divested assets. It is advisable that the buyer hires a consultant to give him an independent comprehensive report indicating value maximization. A Carve-out Consultant will help in the following ways:
Minimizing business disruption: Divestiture may interrupt the normal workflow. A change in day-to-day operations may confuse stakeholders and lead to loss of valuable customers and talent. The early stages of a divestiture brings about disruptions in management, human resources, etc. While all this is happening, business should be able to move on as usual. Carve-out consultants help clients to manage disturbance in order to maintain normal business operations. The carve-out specialist helps the buyer to develop post divestiture operational financial plans. He gives insights on how the carve-out entity will carry on business.
Support maximizing value from a carve-out: Carve-out specialists help with offering operational and financial analysis. They then advise the carve-out entity on the business status quo, as well as give insights into future operations. Realizing the different and sometimes conflicting value proposition by both the buyer and the seller, the consultant helps to objectively report and advise on the critical elements of the carve-out assets and advises on the value of assets. The expert gives the required expertise to uncover intrinsic issues that (if unearthed) could affect the buying decision.
Provision of due diligence processes: As a carve-out prospect, you want a clear picture of the business operations of the target. A comprehensive analytical and evaluative report of the current business landscape and overall health helps investors make informed judgments. The carve-out expert helps to examine marketability, profitability, business competitiveness, and growth potential. He helps buyers get an insight into assessing management strength to manage separation plans and help with interim arrangements that save time for potential investors. He also helps the buyer have a clearer picture of the potential of the acquisition.
If you are pressed for time and you want a suitable candidate, Consultport simplifies the hiring process by providing you with great suitable candidates. Our pool of top-tier consultants have the required skills and business knowledge to guide your carve-out decisions.
Hiring Carve-Out Consultants through Consultport is Simple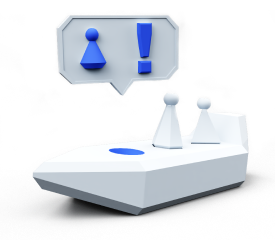 Speak with One
of Our Experts
A Consultport manager will work with you to understand your business and project needs.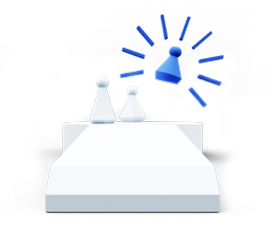 Choose Your
Favorite Candidate
We'll propose handpicked Carve-Out Consultants for your project. Our average time to match can be as fast as 48 hours.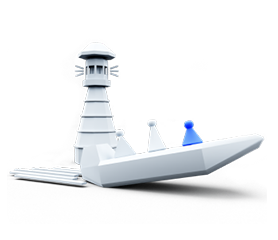 Start
Your Project
Work with your new Carve-Out Consultants. We take care of the admin work and are always there for you with personal support.
FAQs
1. What makes Consultport Carve-Out Consultants different?
Consultport takes pride in the detailed screening process that enables us to match you with candidates of the highest caliber. Our expert pool is chosen based on experience, personal interviews, and references. What does this mean for you? Handpicked consultants with thorough know-how for your needs.
2. Is hiring Carve-Out Consultants through Consultport in less than 48 hours possible?
In most cases, we can propose a potential candidate within a few working days. It depends on the complexity of the request and the time availability of the consultants. We are always committed to providing you with suitable candidates as fast as possible.
3. What does the "no-risk, pay only if satisfied" mean when I search for Consultport Carve-Out Consultants?
We are always fully committed to providing you with the highest service. Therefore, when you need Carve-Out Consultants, we offer you the request, search, and proposal stages completely free of charge. Every consultant has a different rate, which we communicate to you, with no strings attached.
Carve-Out Consultants are in High Demand
Have a Look at our Blog Articles
Get Informed About Trends, Industry News and Learn from Experts' Tips and Tricks