What Do Lean Operations Consultants Do?
Businesses need to improve. It is the most crucial action that determines its life span. The way an organization does this is by looking to enhance their overall outputs through transformations.
However, big changes are always streamlined and may or may not impact every sector within a company. This is where a lean operation consultant comes in. The specialist defines both the goals and business processes, studies these operations using the lean principles and then designs a course of action. This plan is centered around continuous improvement at all operational that assures a company a sustainable long term goal. As their name implies, lean operations managers help to literally "skim out" business practices by eliminating non-value-added roles towards efficiency.
Practical Use Cases
Most In-Demand Services of Lean Operations Consultants
Lean Project Execution
Push projects forward in your organization in a faster and more efficient way
Cultural Change
Identify and act on the opportunities lean operations can have on employee processes.
Process Reorganization
Implement new channels of communication and decision-making so that flexibility for constant gradual change exists.
Communication Training
Learn how to communicate more effectively to fully act on the new lean management processes.
Customer Perspective Analysis
Balance your search for efficiency with the consideration of the needs of your customers so that quality may not be sacrificed in the pursuit of efficiency.
Waste Reduction
Optimize inventories and component usage for your business operations
Why Hire Lean Operations Consultants?
A business can accomplish many milestones by infusing the concept of lean operations management into its routine. With a specialist who is versed in utilizing lean principles, here are some benefits a company can look towards:
Reduce waste towards cost savings
Although specialization, which is prevalent in the business world, is crucial, some actions might be unnecessary. Wastage occurs when a part is not viewed together with the whole process but deemed relevant regardless. Being able to spot these practices will reduce cost, at the same time, accountability. Lean operations consultants can identify this wasteful use of resources. They do this by streamlining protocols, thus, saving costs.
Increase customer value towards profit maximization
Improving a company's offerings to its customers is a priority for lean operations management. The ideas behind redesigning business practices focus on improving satisfaction, especially in production processes. A lean operations consultant understands the importance of customers to a business and efficiently uses resources available to uphold this significance. Finding avenues to increase customers' value equals more sales despite the influx of competition, ensuring continual profit maximization.
Productivity at each level
Reducing waste by both cuttings of non-value adding practices and redesigning a procedure helps to avoid the stoppage. Besides reducing waste to achieve this efficiency, lean operations management provides a business a unique method of doing things. It takes a bottom-up approach by ensuring efficiency at every level rather than a top-down approach. Also, restructuring procedures to cut wastage serves as a breath of fresh air for employees, providing a medium for the flow of alternative and new ideas.
Daily accomplishment towards a long-term vision
Businesses can achieve results daily compared to drafting strategic plans for future innovations by subjecting their employees to lean operations training. Yes, planning for the future is vital. However, a lean operation consultant focuses on accomplishing goals daily that gives a company the needed foundation for those proposed future endeavors. Therefore, your business does not have to expect results in weeks or months but daily at various levels.
Deal with unanticipated crisis
A lean operations consultant evaluates all levels of a business process to achieve these daily milestones. This commitment prompts the specialist to assess a company's operations, always looking for ways to ensure these results daily. Through this, consultants can identify and solve problems before they arise. Besides looking for results, dealing with issues before they occur, set an enterprise up against any future backlash. At the same time, these problems become opportunities for these daily accomplishments.
Contact Consultport today. We understand that Lean Manufacturing is not only about making your overall business output efficient but every level within an organization, setting you up for further growth.
Hiring Lean Operations Consultants through Consultport is Simple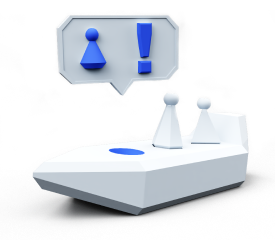 Speak with One
of Our Experts
A Consultport manager will work with you to understand your business and project needs.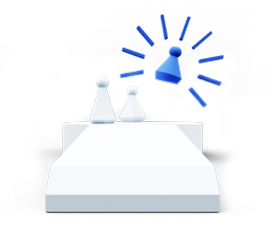 Choose Your
Favorite Candidate
We'll propose handpicked Lean Operations Consultants for your project. Our average time to match can be as fast as 48 hours.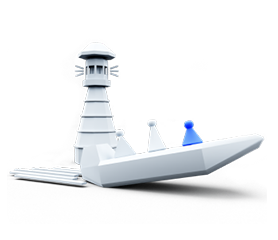 Start
Your Project
Work with your new Lean Operations Consultants. We take care of the admin work and are always there for you with personal support.
FAQs
1. What makes Consultport Lean Operations Consultants different?
Consultport takes pride in the detailed screening process that enables us to match you with candidates of the highest caliber. Our expert pool is chosen based on experience, personal interviews, and references. What does this mean for you? Handpicked consultants with thorough know-how for your needs.
2. Is hiring Lean Operations Consultants through Consultport in less than 48 hours possible?
In most cases, we can propose a potential candidate within a few working days. It depends on the complexity of the request and the time availability of the consultants. We are always committed to providing you with suitable candidates as fast as possible.
3. What does the "no-risk, pay only if satisfied" mean when I search for Consultport Lean Operations Consultants?
We are always fully committed to providing you with the highest service. Therefore, when you need Lean Operations Consultants, we offer you the request, search, and proposal stages completely free of charge. Every consultant has a different rate, which we communicate to you, with no strings attached.
Lean Operations Consultants are in High Demand
Tips on How to Hire Lean Operations Consultants
You can tell now that if you want your business to be in the right position for change towards growth, you will need your employees to become accustomed to lean operations training. With an expert, a business can learn this. Now, it is about getting a competent lean operation consultant for the job. Here is how you can pick the best from a whole host of others:
Fully understands how thin works: A lean operations consultant should have full knowledge of lean methodology. Lean operations management is an exclusive ideology. It comprises principles improved upon every day by experts. The consultant should know this and other aspects of lean management, such as the six sigma and various lean tools.
Up to date on trends: Businesses are expected to be on top of trends to immediately initiate change to meet up with customers' needs when necessary. A lean operations consultant must be at the forefront of this. A specialist should be up to date on trends and can even predict them. This awareness will help achieve daily results as businesses look to implement these trends and changes alike.
Use of lean tools effectively: While knowledge of lean tools is essential, effectively handling those tools to produce results is as important. A lean operations consultant should know how to manipulate all the necessary lean tools available and even look at how other tools and techniques can be useful to practice lean.
Comprehends the psychology behind consumer behavior: Lean operations management focuses on increasing customers' value. Understanding customer's behavior can help businesses achieve this. Since improving customers' value is a focus of lean operation training, a specialist should know about consumer behavior. With this, a company can have a clear course of action towards improving customers' perception of the business.
Extensive knowledge of major departments: Every department in an enterprise works together to produce a result. It is like the branches of a tree. To improve productivity by reducing wastage in business processes, a lean operations consultant must know all the actions that constitute these procedures. A specialist should have an idea about how these departments work to be able to spot wastage. Let's use a case study. When there was an influx of customer complaints, the consultant would call a meeting with these three major departments: Marketing and Sales, Logistics, and Customer Relation. To find a solution, a basic idea of how these departments work will enhance communication and will limit consequences due to ignorance.
Daily commitments: Lean operations management targets everyday results. Therefore, the right person for the job should be committed daily to improving business efficiency. You need someone who would tell you what your business can accomplish in a single day and how this sets in motion future innovations.
Conclusion
Every business requires an individual with lean operations training because of what it brings to the table. It is an operational practice that companies will need to adopt to have an edge. This is why some of the top companies in the industry look for exclusive and new approaches to work on. With Consultport, you can get a lean operations consultant that can gradually carry your business to that height.
Have a Look at our Blog Articles
Get Informed About Trends, Industry News and Learn from Experts' Tips and Tricks