What Do Digital Readiness Assessment Consultants Do?
A Digital Readiness Assessment Consultant uses proven systematic approaches to evaluate whether the level of digitalization and technological adaptation is moving the organization towards digital maturity. The expert assesses structures and processes used by the company and evaluates them against overall company goals.
In today's digitally-driven world of business, digital maturity drives business systems and processes. When a company embraces technological transformation, it is more likely to succeed. Hence it is imperative for organizations to evaluate processes, methods, and structures to reach their goals and objectives. For a company to keep pace with advancing digital transformation, decision-makers should hire a professional that will brace the company through turbulent times driven by technological changes. An approach aimed at achieving digital maturity should evaluate whether the company is ready for a digital revolution. This explains the need for a consultant to handle the digital evaluation requirements of your company.
Practical Use Cases
Most In-Demand Services of Digital Readiness Assessment Consultants
Digital Strategy Review
Assess the current approach to a systematic digitization.
Digital Customer Maturity
Evaluate the customer requirements your company has to meet on a digital level
Competitors' Digital Progress Assessment
Benchmark your organization's digital progress against its peers
Digital Culture Check
Analyze how digitally affine your employees have turned.
Marketing and Sales Check
Identify levers to digitize your marketing and sales departments
Digital Transformation Gap Analysis
Understand your current digital transformation capabilities, and what you need to achieve your business goals.
Why Hire Digital Readiness Assessment Consultants?
A Digital Readiness Assessment enables businesses to evaluate current pain points and validates ways in which digital transformation tasks can help in identification of potential growth and restructuring needs. A digital maturity evaluation helps to unveil impending risks that may deter solutions implementation and a professional can help you conduct this evaluation.
A Digital Readiness Check (DRC) is useful in creating a collaboration between businesses, employees, and customers. A DRC should keep all stakeholders satisfied that the move is intended to fasten processes and to give satisfactory and accurate solutions.
Digital maturity checks help in providing a faster way of meeting company needs. It should be noted that while technological changes are being implemented, business must carry on. This calls for an execution system that will support continuity of business processes without disrupting normal business operations.
A fully optimized process and system boosts revenues and increases profitability. Rightfully done, a digital readiness evaluation helps in determining the right skillset, and competencies. Your business needs a Digital Readiness Assessment in order to evaluate your pain points, determine a solution, and pave a way forward. A highly experienced consultant will have the required industry knowledge to perform fruitful technological assessments. The consultant will have experience in how to approach a systematic digital change in the most effective way possible.
A Digital Readiness Assessment consultant strategically takes opportunities from the present and instills the effects on the future success of the business. By adjusting to the changing digital climate, your company enjoys the benefit of improved productivity, and improved ROI in IT spending. An experienced consultant can help you understand the process of digital advancement and lead you to digital maturity.
In order to keep pace with industry competition and gain a competitive advantage, your business must either improve old technologie or start anew and acquire more current systems. This change brings about challenges and opportunities that call for a systematic approach to digital readiness in order to catch up with competition. The expert will advise you on the development of new technologies, and assist you in adopting the new practices and protocols. Digital transformation initiatives are being adopted by more than 50% of the companies, who are on the move to acquire new customers.
Our highly experienced and carefully curated Digital Readiness Assessment consultants are equipped with proven skills to evaluate your business adeptness to digitalization, and to advise on an action plan that will enhance business growth, sustainability, and profitability.
Hiring Digital Readiness Assessment Consultants through Consultport is Simple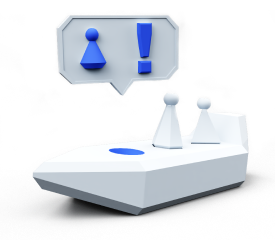 Speak with One
of Our Experts
A Consultport manager will work with you to understand your business and project needs.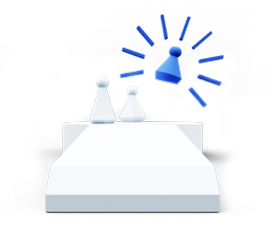 Choose Your
Favorite Candidate
We'll propose handpicked Digital Readiness Assessment Consultants for your project. Our average time to match can be as fast as 48 hours.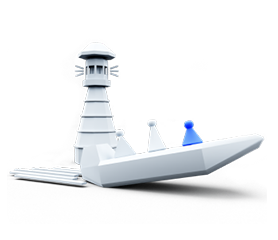 Start
Your Project
Work with your new Digital Readiness Assessment Consultants. We take care of the admin work and are always there for you with personal support.
FAQs
1. What makes Consultport Digital Readiness Assessment Consultants different?
Consultport takes pride in the detailed screening process that enables us to match you with candidates of the highest caliber. Our expert pool is chosen based on experience, personal interviews, and references. What does this mean for you? Handpicked consultants with thorough know-how for your needs.
2. Is hiring Digital Readiness Assessment Consultants through Consultport in less than 48 hours possible?
In most cases, we can propose a potential candidate within a few working days. It depends on the complexity of the request and the time availability of the consultants. We are always committed to providing you with suitable candidates as fast as possible.
3. What does the "no-risk, pay only if satisfied" mean when I search for Consultport Digital Readiness Assessment Consultants?
We are always fully committed to providing you with the highest service. Therefore, when you need Digital Readiness Assessment Consultants, we offer you the request, search, and proposal stages completely free of charge. Every consultant has a different rate, which we communicate to you, with no strings attached.
Digital Readiness Assessment Consultants are in High Demand
Tips on How to Hire Digital Readiness Assessment Consultants
Digital change is speeding up and businesses that haven't caught on yet need to act now in order to catch up. It is crucial that they reevaluate their status quo, analyze their technological change needs, and devise means of catching up with the speed. Businesses seeking sustainability must aim at longevity and secure long-term financing and operating practices. To attain digital maturity, companies need to hire the right resources in terms of consultants and the right technology. That said, these are some of the qualities you should seek for in a consultant:
Professional Background: Professional qualifications and experience are an obvious requirement. The expert should have an academic background with mathematical and IT aptitude. Mostly, he or she should have a vast experience in handling digital readiness assessments.
Technological Knowhow: The consultant should help the organization in adopting an all-encompassing approach. The professional should be able to bring down all departments to determine their digital requirements, assess whether the available technologies need improvement, identify deficiencies, and advise on a plan of action.
Industry Knowledge: A suitable consultant should have a background experience in your industry, and should be versed with your competition and the trend that your business is taking. A person with industry experience will reduce on the time taken to tackle a project since he will be aware of the business operations.
Analytical Capabilities: The expert must be able to assess the company's status quo in relation to digital acquisition, improvement, and adaptation. The professional can then report on how the current digitalization of the company is impacting business operations in terms of employees, customer acquisition and retention. With his or her analytical capabilities, the expert must be able to generate logical steps to judge and understand a challenge before recommending an action plan.
Technology Management: The expert should be able to oversee the planning and maintenance of information systems operations by meeting and advising management on how digitalization can help the business to meet its goals. Training capabilities are required in order to train end users. Digitalization and technological advancement is something that your employees should be prepared and trained to do, and a professional can oversee important tasks such as hardware and software installation, as well as information systems integration.
Leadership Skills: Consultants that are creative, positive, and give effective feedback are most successful. Giving timely communication and demonstrable team building capabilities are also important. Furthermore, the consultant should be flexible, ready to take risks, be a problem solver and be dependable.
Communication Skills: It could be a challenge for all stakeholders to understand the technological advancement and the trend digitalization is taking. It is thus important for the consultant to clearly explain new developments, drawing out the benefits of adapting to the new technological developments, ensuring that the entire organization community understands the need for advancement, and being able to embrace the changes that may come along. Goals should be clearly communicated, and every relevant member of the team should know the level of development. The expert should be able to show employees how their involvement impacts the company's overall business roles.
That said, Consultport works on the premise that only the best consultants do the best work, and we lift the burden of identifying, screening, and bringing together top-tier consultants into a pool for you to choose your best pick.
Have a Look at our Blog Articles
Get Informed About Trends, Industry News and Learn from Experts' Tips and Tricks