What Do UX Strategists Do?
Developing a digital product or experience that users will perceive positively is not only vital to product success but that of the business as a negative perception affects future innovative actions. UX strategy applies UX designs to business strategies thus this product development. The strategy allows a business to express its projected user experience at every customer interaction point. Although a relatively new concept, a UX strategy can help businesses improve customer interactions with a digital product.
UX Strategists develop a UX strategy defining three things: an organization's present situation, their future goals, and the necessary steps that would get them there. They develop this plan by collecting and analyzing customer data that would serve as the foundation of the strategy which would ensure businesses take consumer-centric approaches reflected throughout organizations' overall plans. Wondering how this is important? Well, UX strategy efficiently blends UX design and business development to fulfill users needs keeping these customers loyal to the brand.
Practical Use Cases
Most In-Demand Services of UX Strategists
Interactive Experiences
Establish individualized interactions to enable users to truly engage with products and develop lasting impressions.
Immersive Design
Create immersive brand experiences by enabling consumer interaction with products or services from personal devices.
User Centricity
Understand your user and their needs to design towards user-centricity and customized experiences.
UI Design
Work with UI designers to implement symbolic and colorful design elements that enhance user experiences.
Wireframe Creation
Develop wireframes and prototypes of websites and other user interfaces to implement early customer feedback into future UX strategy decisions.
UX Architecture
Design UX architecture that is accessible and easy to navigate for users while also creating unique customer experiences.
Why Hire UX Strategists?
UX experts drive UX practices in facilitating customer-centric business decisions. They have become an integral part of businesses that look to develop a digital product that their customers enjoy interacting with. Let's see how much more UX Strategists can offer in improving users' interactions with a product including accompanying and subsequent business offerings.
Develop and Refine an Adaptable Strategy
UX consultants do not only develop a strategy that facilitates customer-centric decisions but also refines the strategy to become both more effective and adaptable. When refining this strategy, UX experts monitor customers' interactions and gauge their experience levels infusing this data to improve the strategy. They also make it adaptable for future innovations and new customers.
Support in Product Development
UX Strategists do not directly develop a product but support the process, especially digital products such as software. Their understanding of what customers want would be technically translated into the product features. Besides, the product features, they contribute all through a product development process which includes, user research, testing the product, and refining this product based on the results of the tests. Although the product manager is accountable for most of these, the impact a UX Strategist brings to the table is also valuable in terms of user-centered designs and behavioral segmentation. Hence both parties working together can result in building a product that surpasses the expectations.
Agile and Lean UX
UX consultant utilizes Agile principles to maximize a product's value. The consultant collaborates with the Agile team including product managers and developers to optimize the end product. For lean UX, the expert implements Agile practices to quantify and endorse ideas and get feedback enabling faster product releases. Simply put, UX consultants apply Agile techniques in executing the UX strategy.
Work Across Departments
UX strategy is incorporated into all businesses' processes to ensure these companies make customer-centric decisions not only in a product's delivery but reflected in marketing also. UX experts develop, refine a strategy and work toward implementing it across business departments ensuring it resonates with both the users and each department functions. This is where refining the strategy becomes more relevant as the consultant will develop ways to align UX vision with the different departments in such a way that benefits the customers also.
Conclusion
UX Strategies focus on improving users' experience and their perceptions about the businesses offering such experience. It creates designs that serve the majority of users, optimize its speed, and overall distinguishes a brand. In a nutshell, UX strategy provides the arsenal for organizations to develop successful and scalable products now and in the future. With Consultport, you can work closely with UX Strategists that will first understand your business, targets, and expectation to develop a unique strategy that would provide you valuable insights about your customers to help enhance their experience.
Hiring UX Strategists through Consultport is Simple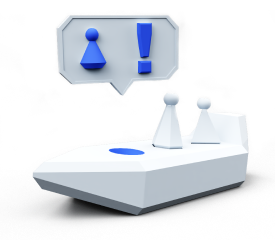 Speak with One
of Our Experts
A Consultport manager will work with you to understand your business and project needs.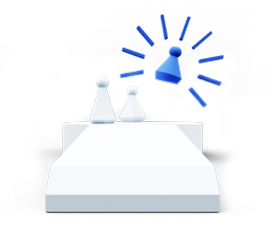 Choose Your
Favorite Candidate
We'll propose handpicked UX Strategists for your project. Our average time to match can be as fast as 48 hours.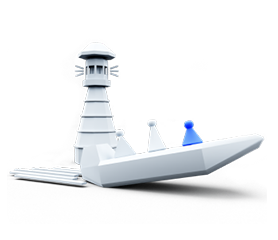 Start
Your Project
Work with your new UX Strategists. We take care of the admin work and are always there for you with personal support.
FAQs
1. What makes Consultport UX Strategists different?
Consultport takes pride in the detailed screening process that enables us to match you with candidates of the highest caliber. Our expert pool is chosen based on experience, personal interviews, and references. What does this mean for you? Handpicked consultants with thorough know-how for your needs.
2. Is hiring UX Strategists through Consultport in less than 48 hours possible?
In most cases, we can propose a potential candidate within a few working days. It depends on the complexity of the request and the time availability of the consultants. We are always committed to providing you with suitable candidates as fast as possible.
3. What does the "no-risk, pay only if satisfied" mean when I search for Consultport UX Strategists?
We are always fully committed to providing you with the highest service. Therefore, when you need UX Strategists, we offer you the request, search, and proposal stages completely free of charge. Every consultant has a different rate, which we communicate to you, with no strings attached.
UX Strategists are in High Demand
Have a Look at our Blog Articles
Get Informed About Trends, Industry News and Learn from Experts' Tips and Tricks