What Do Platform Pricing Consultants Do?
Like other types of businesses, platform businesses have faced challenges ranging from reduction of transaction costs, governance, regulatory constraints, technological disruptions, and growth related challenges as well as obtaining a competitive edge. But most of all, platform pricing faces a major challenge that calls for expert intervention and advice to guide on the pros and cons of various pricing strategies.
The Platform Pricing Consultant helps platform businesses to set a pricing model that supports business strategic objectives. In essence, the consultant helps with value creation by building trust. By considering the varying participants behaviors, she strategically sets pricing models that offer consideration for the varying users. She determines who to charge and which pricing structures to use.
Practical Use Cases
Most In-Demand Services of Platform Pricing Consultants
Subscription Based Pricing
Explore new revenue models and benefit from a stabilized cash flow and improved predictability.
Offer Design Management
Rethink your offer designs to improve your company's top line performance
Peer Pricing
Push your sales force performance by benchmarking their achieved prices against best-case scenarios
Customized Solutions
Personalize your prices according to specific, data-underlined customer types
B2B Pricing Strategy
Determine and establish the goals, mission and objectives of your b2b pricing activities.
Effective Data Usage
Leverage on existing data gathered by your organization
Why Hire Platform Pricing Consultants?
Platform businesses are recommended to hire the services of Platform Pricing consultants in order to attain the following:
Subscription Based Pricing: Businesses may face the challenge of determining a moderate price that will suit their customers. A consultant uses customer surveys to obtain information from customers. This information is useful in determining an optimum price that covers costs as well as making customers feel that they have received value for money.
Offer Design Management: In order to enhance users' quality of life, the consultant uses the available processes and strategies to foster creativity and to make products that are effectively designed. He helps in reimagining your offer designs that improve your company performance top lines.
Peer Pricing: Businesses are increasingly pressured across sales territories. Pricing pressure may emanate from sales departments independently setting their own prices based on a positive profit and loss position. The consultant helps to push your sales performance by benchmarking their achieved prices against best-case scenarios. The consultant uses discounting matrices that eliminates price negotiations, synchronizes terms and conditions and applies floor prices, and implements a peer pricing solution that motivates targets to make purchase decisions.
Customized Solutions: Using years of experience working on platform pricing, the expert may advise to offer different prices depending on customer preferences and behaviors. In some cases, he may advise a reduced price and at the same time make a profit. He uses data from customer data cards and based on the demographic factors, and sets customized prices that suit the different customers' backgrounds.
B2B Pricing Strategy: The Platform Pricing Consultant helps to set prices on products and services that companies sell to other businesses. He determines and establishes goals and objectives for B2B pricing. In order to set the right price, the consultant evaluates and tests, assesses personas, uses correct value metrics, and listens to customers. He is always on the lookout for changes in these factors that may affect the pricing strategy.
Effective Data Usage: Properly managed data may pave the way for better business. Data can only be useful if its movement is optimized. Data, if managed well, helps users to improve productivity, and it makes re-usage easy. The Platform Pricing Consultant helps leverage existing data gathered by your organization to give meaningful reports that will support decision making.
Hiring Platform Pricing Consultants through Consultport is one of the effective steps you'll take to improve your platform pricing requirements.
Hiring Platform Pricing Consultants through Consultport is Simple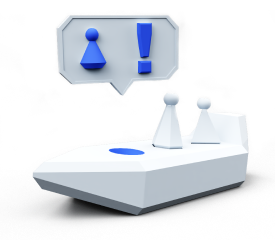 Speak with One
of Our Experts
A Consultport manager will work with you to understand your business and project needs.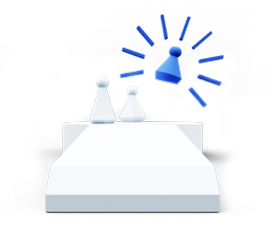 Choose Your
Favorite Candidate
We'll propose handpicked Platform Pricing Consultants for your project. Our average time to match can be as fast as 48 hours.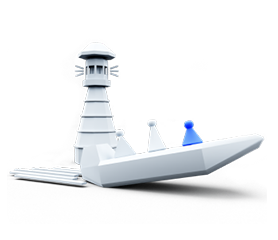 Start
Your Project
Work with your new Platform Pricing Consultants. We take care of the admin work and are always there for you with personal support.
FAQs
1. What makes Consultport Platform Pricing Consultants different?
Consultport takes pride in the detailed screening process that enables us to match you with candidates of the highest caliber. Our expert pool is chosen based on experience, personal interviews, and references. What does this mean for you? Handpicked consultants with thorough know-how for your needs.
2. Is hiring Platform Pricing Consultants through Consultport in less than 48 hours possible?
In most cases, we can propose a potential candidate within a few working days. It depends on the complexity of the request and the time availability of the consultants. We are always committed to providing you with suitable candidates as fast as possible.
3. What does the "no-risk, pay only if satisfied" mean when I search for Consultport Platform Pricing Consultants?
We are always fully committed to providing you with the highest service. Therefore, when you need Platform Pricing Consultants, we offer you the request, search, and proposal stages completely free of charge. Every consultant has a different rate, which we communicate to you, with no strings attached.
Platform Pricing Consultants are in High Demand
Have a Look at our Blog Articles
Get Informed About Trends, Industry News and Learn from Experts' Tips and Tricks