What Do Post-Merger-Integration (PMI) Consultants Do?
Mergers bring together distinct organizations with different strategic and operational characteristics. Since the integration process is where value is realized or lost, post-merger integration consultants, or PMI consultants, provide crucial support at this time. PMI consultants assist with changes in leadership, offer negotiation support, and help transition strategic partnerships with other firms. They also bring deep expertise into operational elements like merging organization playbooks, transitioning technology, revenue combination, cost synergy optimization, and reengineering organizational culture.
Post-merger integration consultants support the entire integration process through culture and change management and project governance to help introduce sustainable growth models that help both companies benefit from the merger, both in the short term and long term.
Practical Use Cases
Most In-Demand Services of Post-Merger-Integration (PMI) Consultants
Synergy Realization
Identify, assess and track the progress of synergy realization through analytical capabilities and profound tools.
Team Integration
Form new teams with know-how from both companies to leverage on joint forces.
Organizational Structure
Develop an effective, combined organization with well designed reporting lines and an optimized operating model.
Talent Retention
Hold on to critical resources and avoid loss of crucial know-how through a clever set of incentives.
Change Management
Develop new communication methods and cultural spirit among the employees which is aligned to the company's strategic vision.
PMI Roadmap
Have a clear post-close list of measures and know when to execute them to realize the maximum of a deal's potential.
Why Hire Post-Merger-Integration (PMI) Consultants?
PMI consultants have extensive experience handling medium to large post-merger integration deals. They also undertake deals they feel they can bring substantial value to within a short time frame. Bringing in a PMI consultant will infuse their enthusiasm, dedication, and results-oriented mindset into your integration process.
Additionally, these are the top reasons companies hire PMI integration consultants:
Optimize Post-Merger Value
Post-merger integration consultants specialize in optimizing post-merger value. They work closely with both companies to analyze all strategic and operational opportunities to achieve a higher level of synergies. They also work towards identifying post-merger risks and threats early and ensuring mitigation strategies are developed.
Introduce an Objective Perspective
Hiring PMI consultants introduces an objective perspective to the integration process. PMI consultants working with management offer key integration insights and technical expertise to leadership and the broader organization. As such, management can rely on a fresh pair of eyes in providing an objective perspective to the integration process.
Complete Integration on Time
Sometimes, integration work can tie down operations teams, slowing down the integration process. In best-case scenarios, post-merger integration consultants streamline the integration process, helping to acquire, organize, and deploy all necessary integration resources. With support from a PMI consultant, merging companies can conclude integration work faster, helping realize value earlier.
Maintain Business Continuity
Post-merger integration (PMI) consulting brings objectivity and impartiality to the process of business continuity planning. PMI consultants can moderate difficult discussions and initiatives around leadership changes, transitioning managers to new roles, eliminating workforce redundancies, and other people-oriented processes. Through such objectivity, they can guide management to the best decisions, not only for the business but also for the people.
Manage Culture and Change
Culture and change management can have a significant impact on the success of a merger. Working with the right PMI can help orchestrate the delicate process of merging two different cultures. They will work with top management to proactively plan cultural change initiatives, systematically track KPIs to ensure a timely conclusion to this time-sensitive process.
Hiring Post-Merger-Integration (PMI) Consultants through Consultport is Simple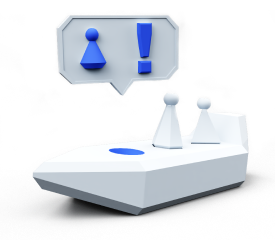 Speak with One
of Our Experts
A Consultport manager will work with you to understand your business and project needs.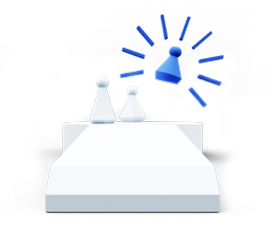 Choose Your
Favorite Candidate
We'll propose handpicked Post-Merger-Integration (PMI) Consultants for your project. Our average time to match can be as fast as 48 hours.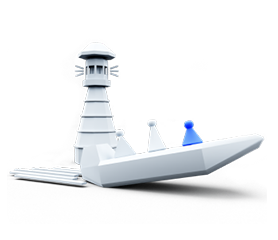 Start
Your Project
Work with your new Post-Merger-Integration (PMI) Consultants. We take care of the admin work and are always there for you with personal support.
FAQs
1. What makes Consultport Post-Merger-Integration (PMI) Consultants different?
Consultport takes pride in the detailed screening process that enables us to match you with candidates of the highest caliber. Our expert pool is chosen based on experience, personal interviews, and references. What does this mean for you? Handpicked consultants with thorough know-how for your needs.
2. Is hiring Post-Merger-Integration (PMI) Consultants through Consultport in less than 48 hours possible?
In most cases, we can propose a potential candidate within a few working days. It depends on the complexity of the request and the time availability of the consultants. We are always committed to providing you with suitable candidates as fast as possible.
3. What does the "no-risk, pay only if satisfied" mean when I search for Consultport Post-Merger-Integration (PMI) Consultants?
We are always fully committed to providing you with the highest service. Therefore, when you need Post-Merger-Integration (PMI) Consultants, we offer you the request, search, and proposal stages completely free of charge. Every consultant has a different rate, which we communicate to you, with no strings attached.
Post-Merger-Integration (PMI) Consultants are in High Demand
Tips on How to Hire Post-Merger-Integration (PMI) Consultants
Hiring the right post-merger integration consultant is the first step to unlocking merger success. How do you go about this mission-critical process? The right PMI consultants not only have the right skills and experience but also possess soft skills that allow them to navigate the often tricky waters of business cultures and workstyles. Making the right choice within our selection of experts can provide a significant lift to merger outcomes.
We identify two phases to help you pick the right PMI consultant for your company.
Discovery Process
Before we can match you with a PMI consultant, first, know what you want to get out of working with one. Having a strategy or a vision ready for your integration process will make it easier for you to match with the right consultant for your project. These three steps will be helpful when drawing out your map.
Define Value: Since a PMI consultant's primary role is to help you get value from the merger, defining what value means within your company is an excellent first port of call. Value for you could mean maintaining current culture, growing market share, retaining business components or key staff, or entirely digitally transforming the new entity. Defining value will set the trajectory for the integration process.
Outline Priorities: Understanding strategic and operational priorities is the next step that can help when hiring a PMI consultant. Priorities could be the speed of integration, promoting stability over optimization during the integration process, or aligning pre-close, on-close, and post-close dependencies. Bringing on a PMI consultant with this information on hand will help focus their competencies and energy on what matters most.
Identify Deliverables: Internally identifying key deliverables before bringing in the consultant will give direction to the conversations you will have with them. Key deliverables can include revenue combination, cost alignment, increase in sales and profits, or workforce optimization. The process of identifying deliverables will also help leadership zoom into the details of the merger, helping them uncover new insights into how the PMI consultant can contribute to the integration process.
Finding the Right PMI Consultant
With the discovery process complete, it would be beneficial to train your sights on what to look for within the scope of our PMI experts. They possess a diversity of technical skills acquired from mergers in different fields of business, so to find the right fit for your business, keep an eye out for the following factors:
Case-Specific Experience and Technical Expertise: Case-specific experience means they have worked on a project that is comparable to yours. Similarity can include the size of the deal, whether it is local or global, the industry, or any other commonality. Post-merger integration consultants also have technical expertise, including extensive hands-on experience, advanced degrees in business management, rigorous project management skills, plus a mix of soft skills. Combined, these competencies are the hallmarks of the right PMI consultants for your company.
Strong Project Governance Skills: PMI consultants bring strong project governance skills to an often complex process. They use these skills to manage the time, resources, and effort required to ensure a successful merger. With strong project governance skills, PMI consultants also help create an inclusive environment for target and buyer employees, find the right Target Operating Model (TOM), and ensure the project is well organized from start to finish.
Excellent Communication Skills: Post-merger integration consultants have excellent interpersonal skills, able to effectively communicate at boardroom, c-suite, and senior management levels. Such skills prove essential in helping ensure everyone is on board during the integration process. Using excellent communication skills, PMI consultants help establish a unified growth narrative across the merging companies and foster a strong work culture.
Growth and Legacy Mindset: PMI consultants bring a growth and legacy oriented mindset to the integration process, which helps create a shared long-term vision between both companies. Specifically, they help create structures and processes that can stand the test of time, including robust revenue and cost models, sustainable technology integrations, as well as scalable sales and marketing synergies.
Have a Look at our Blog Articles
Get Informed About Trends, Industry News and Learn from Experts' Tips and Tricks