What Do Artificial Intelligence Consultants Do?
World economic changes are dictating performance of business processes. And, depending on the trends, there seems to be no likeliness of turning back. For businesses to keep up with the pace there is a greater need to set up AI strategy, create Artificial Intelligence (AI) awareness, and link it with AI talent to attain optimum productivity, growth, sustainability, and continuity.
Artificial Intelligence consultants help to restructure industry operations. They use existing data to design AI solutions aimed at saving time, maximizing profits, and at concurrently minimize risk. They help organizations identify and make use of suitable technologies, and speed up methods to start automation initiatives. They design customer centric systems that help businesses obtain constant customer engagement.
Practical Use Cases
Most In-Demand Services of Artificial Intelligence Consultants
AI Adoption Training
Overcome adoption barriers within your company and fully embrace a truly digitized culture.
AI Design
Reach AI design efficiency while leveraging learning effects of AI technology to enhance user experience.
Enhanced Neutral Networks
Let experts elevate your business performance with neutral networks in IT technology, imitating human learning.
Computer Vision Implementation
Mimic human optical systems by implementing AI software that can process and understand digital imagery.
Data Use Assessment
Implement tools that will make efficient use of existing knowledge and correctly allocate relevant data to possible outlets.
User Experience Enhancement
Build trust with users with the help of human imitation in AI projects.
Why Hire Artificial Intelligence Consultants?
Without the right advice concerning the right technology, organizations may waste time and money trying to pursue inappropriate technology to accomplish a task. Backed by better understanding of new hi-tech advancements, the AI consultant will help your company to determine the right technologies that will address your unique needs and identify the best vendors to team up with, and speed up the implementation process. You need a consultant to help you with strategy formulation, commercial due diligence, and implementation processes to do the following:
Automation of business processes: With a view to accelerate your business automation processes, the Artificial Intelligence expert helps to digitize back-office administrative and financial undertakings through use of robotic processes. He helps to transfer email, and call center data and updates customer data files. He extracts statistics from the various document types and reconciles failures. He works on financial records to update customer info such as replacing lost ATMs, or updating customer information. The consultant guides you through the technology selection and implementation process. He helps to train your staff to adopt the new technology, bringing up from time to time solutions to challenges as they arise.
Data analysis to provide insight: The consultant turns your available data into a working Artificial Intelligence. Having a wealth of experience working with numerous organizations, he knows the probable challenges that may supersede employee understanding of the processes and the effect on customer engagement. He uses available data to predict customers' preferences, and helps to customize automation of personalized digital ads. He uses intellectual insight to identify transactional irregularities thus saving organizations from say fraud.
Gaining employee: The AI consultant helps businesses to explore robotic solutions through collaboration of structures with the available workforce. He advises on processes that engages employees' and boosts productivity by providing ready answers. The expert helps organizations to use cognitive engagement technologies to provide a platform for employees' internal interaction. He offers training to employees to improve skills in adoption and usage of the new technologies.
Gaining customer engagement: Customer engagement is at the core of business growth. The consultant offers intelligent technologies that cost effectively addresses customer problems in order to boost customer engagement and increase sales. These may include general problems like password requests and requests for technical support. The consultant helps to set up AI systems that use the customer's natural language to answer FAQs, or to promise a human intervention within a specified shortest time possible.
If you are considering hiring an Artificial Intelligence consultant to help you identify automation needs, define and rank the solutions, Consultport has got you covered.
Hiring Artificial Intelligence Consultants through Consultport is Simple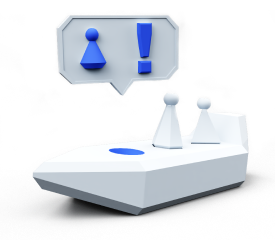 Speak with One
of Our Experts
A Consultport manager will work with you to understand your business and project needs.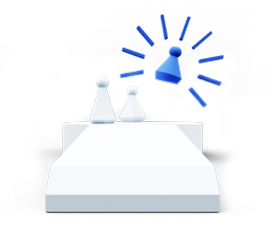 Choose Your
Favorite Candidate
We'll propose handpicked Artificial Intelligence Consultants for your project. Our average time to match can be as fast as 48 hours.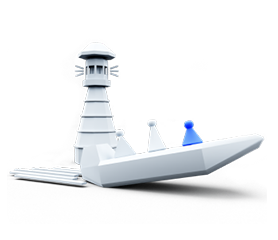 Start
Your Project
Work with your new Artificial Intelligence Consultants. We take care of the admin work and are always there for you with personal support.
FAQs
1. What makes Consultport Artificial Intelligence Consultants different?
Consultport takes pride in the detailed screening process that enables us to match you with candidates of the highest caliber. Our expert pool is chosen based on experience, personal interviews, and references. What does this mean for you? Handpicked consultants with thorough know-how for your needs.
2. Is hiring Artificial Intelligence Consultants through Consultport in less than 48 hours possible?
In most cases, we can propose a potential candidate within a few working days. It depends on the complexity of the request and the time availability of the consultants. We are always committed to providing you with suitable candidates as fast as possible.
3. What does the "no-risk, pay only if satisfied" mean when I search for Consultport Artificial Intelligence Consultants?
We are always fully committed to providing you with the highest service. Therefore, when you need Artificial Intelligence Consultants, we offer you the request, search, and proposal stages completely free of charge. Every consultant has a different rate, which we communicate to you, with no strings attached.
Artificial Intelligence Consultants are in High Demand
Have a Look at our Blog Articles
Get Informed About Trends, Industry News and Learn from Experts' Tips and Tricks