What Do Business Transformation Consultants Do?
Business Transformation specialists are brought into an organization when there is a need to make organizational or procedural changes to a business to improve its success. The business transformation consultant will analyze the current status of the organization and develop a strategy to improve the performance of the company, thus transforming it towards being more competitive.
The Business Transformation specialist will help the organization to make changes to policies and procedures to make the organization more effective. This might include making changes to recruitment, staff training or the strategies of the business. They will help the organization plan for the future, including identifying any potential issues which may arise.
Practical Use Cases
Most In-Demand Services of Business Transformation Consultants
Strategy Integration
Allocate your resources to align multiple business functions with your corporate strategy.
Cost Assessment
Gain clarity regarding arising costs to transform the business
Shareholder Value Maximization
Derive measures to optimize shareholder value.
Increase Data Transparency
Apply digitizing measures across all business functions to improve internal data transparency
Business Culture Adaptation
Create a new culture which incorporates the spirit of your transformed business
Cultural Transformation
Change your organization's culture by adapting it to new circumstances and align it with your strategic goals
Why Hire Business Transformation Consultants?
Business Transformation consultants will identify ways in which organizations can make improvements to their profitability, overall efficiency and operational success.
Typically, the Business Transformation consultant will help with the integration of strategies and processes, as well as technologies, with the aim of making improvements to the business. They will be able to understand and identify any areas of the business which may be causing it to be failing to reach its organizational goals.
These are some reasons why you may want to hire Business Transformation consultants.
Increase Productivity
A Business Transformation consultant has the expertise to identify any issues with productivity and make changes to improve these. They will analyze current levels of productivity, measure these with the organizational goals, and design and develop strategies which will increase productivity. An increase in productivity within your business will increase sales and improve competitiveness.
Better Customer Service
The Business Transformation consultant will develop strategies to improve customer service and satisfaction. They will use a variety of sources to understand the current quality of the customer service provided by your business, including reviews and feedback, and will identify where improvements can be made. They will then incorporate these into the business transformation strategy to ensure your employees are offering the best possible level of customer service.
Reduce Operational Costs
One of the main objectives for any organization is to reduce costs, and this is what the Business Transformation consultant can help you achieve. They will look at measures which can be taken to reduce costs within the business and incorporate these into your strategy. The Business Transformation consultant will have in-depth knowledge and expertise in reducing costs for businesses and they will work with you to help you achieve your cost saving objectives.
Improve Reputation
Transforming your business and improving different areas of it will also help to improve your reputation. The better the quality of your customer service, the greater your productivity and the happier your employees are, the more your reputation will be enhanced. A Business Transformation specialist can make changes which will also improve your branding and reputation.
Competitive Edge
Most organizations hire Business Transformation consultants to help improve their competitive edge by improving customer relationships and retention levels, improving pricing strategies and developing better relationships with stakeholders. Understanding your customers and competitors is something the Business Transformation Consultant will focus on to give you the competitive edge.
Hiring Business Transformation Consultants through Consultport is Simple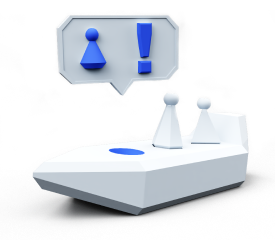 Speak with One
of Our Experts
A Consultport manager will work with you to understand your business and project needs.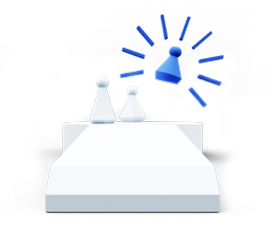 Choose Your
Favorite Candidate
We'll propose handpicked Business Transformation Consultants for your project. Our average time to match can be as fast as 48 hours.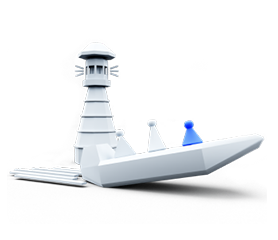 Start
Your Project
Work with your new Business Transformation Consultants. We take care of the admin work and are always there for you with personal support.
FAQs
1. What makes Consultport Business Transformation Consultants different?
Consultport takes pride in the detailed screening process that enables us to match you with candidates of the highest caliber. Our expert pool is chosen based on experience, personal interviews, and references. What does this mean for you? Handpicked consultants with thorough know-how for your needs.
2. Is hiring Business Transformation Consultants through Consultport in less than 48 hours possible?
In most cases, we can propose a potential candidate within a few working days. It depends on the complexity of the request and the time availability of the consultants. We are always committed to providing you with suitable candidates as fast as possible.
3. What does the "no-risk, pay only if satisfied" mean when I search for Consultport Business Transformation Consultants?
We are always fully committed to providing you with the highest service. Therefore, when you need Business Transformation Consultants, we offer you the request, search, and proposal stages completely free of charge. Every consultant has a different rate, which we communicate to you, with no strings attached.
Business Transformation Consultants are in High Demand
Tips on How to Hire Business Transformation Consultants
You really want to make positive enhancements to your business but are not quite sure where to start. This is why you would seek the help of a Business Transformation consultant. At Consultport, we work together with consultants who can help increase your profits, give you a competitive edge, and reduce costs in your business.
As the Consultant works for a set period, based on your needs, they can hit the ground running when they join your organization, and need minimal supervision. They are experts in consultancy work and understand the needs of business leaders to make changes quickly. With the help and support of the Business Transformation consultant, the business can gain a clearer understanding of what changes need to be made for vast improvements.
These are some ways to ensure you make the right choice when hiring a Business Transformation Consultant.
Do they have proficient analytical skills? An important aspect of working as a Business Transformation Consultant is being able to review a range of different sources of information, interpret it and make important decisions based on this. It is important that the Business Transformation consultant can analyze information effectively.
Business Transformation specialists have a responsibility to ensure managers understand their proposals and are onboard with any alterations they wish to make. It is therefore essential that they have exceptional communication and interpersonal skills.
How is their attention to detail? This role requires someone who will be meticulous with data and as they will be dealing with a lot of this from policies and procedures. It is vital that they can extract the most valuable data and ensure it is accurate.
It is important that the Business Transformation consultant understands the needs of your business and shares the values of your organization. If you want to ensure you make the right hire, these are some points to consider in an interview with a potential candidate.
Are they a problem solver? Do they fully understand the issues your business is facing and are they prepared to delve further into these to find solutions to transform your business? As a consultant, they will need to have all hands to the deck and be able to fully understand what you are looking to achieve in your business.
Are they driven by results? Do they often work towards targets? Do they set goals and strive for success? Are they exhilarated by reaching their goals? These show that they are a results driven individual.
Do they communicate positively? As the Business Transformation specialist will be communicating with management and staff, they need to be able to do this in a positive and enthusiastic manner. This will help ensure business objectives are both achieved and communicated.
Conclusion
A Business Transformation consultant can really make a difference within an organization, in a relatively short period of time. They will analyze data and current processes and procedures, identify any shortfalls or areas which need improvements, and will compile a structured plan to improve these areas. The main objective is to meet the goals of the organization. You can rely on us at Consultport to provide you with the most experienced Business Transformation consultants who will be ready to jump aboard and get your business riding the right wave, no matter what stage it may be at.
Have a Look at our Blog Articles
Get Informed About Trends, Industry News and Learn from Experts' Tips and Tricks