What Do Digital Culture Specialists Do?
Digital culture consulting involves joining an organization and providing training and advice on different digital areas and empowering employees to be able to work within this environment. It also includes developing a strategy which allows the organization to capitalize on the digital world and changing the mindset of employees to explore the ways that technology can help improve business prospects.
Digital Culture specialists also help support teams to work in a collaborative way, and to share ideas on the digital strategy, including the use of social media.
Overall, the consultant will change the culture to think digital, which means developing a digital strategy and ensuring everyone is onboard and embracing technology.
Practical Use Cases
Most In-Demand Services of Digital Culture Specialists
Articulate Change Requirements
Identify key aspects you need to adapt in your company's culture to create an environment for digital natives
Culture Diagnostic
Unlock key insights into culture performance with actionable recommendations for improvement.
Training Conception
Create a system to enhance the exchange of knowledge within your organization and get impulses from external sources
Digital Culture Check
Check how digital your company's culture has become already
Cross-Functional Collaboration Enhancement
Increase communication between multiple functions to break up information silos and ensure exchange of knowledge
Cultural Transformation
Change your organization's culture by adapting it to new circumstances and align it with your strategic goals
Why Hire Digital Culture Specialists?
Digital Culture Specialists are highly knowledgeable and passionate about all things digital. They will be able to join your organization and make a real impact in the way your employees think about technology and the ways they can embrace technology. If you want to get your workforce in a digital frame of mind, the Digital Culture specialists can provide the expertise to ensure this happens.
These are some reasons why you may want to consider hiring consultants within this area.
Provide Digital Training
It is one thing expecting your employees to embrace a digital environment, you also need to show them how it can be beneficial both within their role in the organization, and the wider organizational goals.
The Digital Culture Specialist Consultant will provide training on digital campaigns and the areas of digital that fit within the scope of their role. They will show your employees how digital can offer value in the role they're doing, with a focus on the areas they are most interested in. With a good understanding of digital behind them and knowledge of how it affects the business, they will feel empowered to use technology, and will get real value from it.
Devise a Digital Strategy
To be able to get the maximum benefits of digital, an organization needs a strategy which incorporates it, at every level. For example, how the use of social media can boost brand and profitability and where technology can be used to manage communications. Many organizations are not using digital to its full potential, and this is not only the way to improve profits, but to also ensure a digital culture is present within the organization.
Promote Benefits
One of the most useful aspects of incorporating digital into the way you work, is that you can break free from the 9 to 5 hours, and this can greatly improve the way an organization works. It is the role of the Digital Culture expert to promote the benefits of working within a digital culture, including the ability to work remotely, and communicate with team members from anywhere. To create a digital culture, you need to embrace digital and the benefits it can provide for the way employees work, and you need to promote these benefits, to get wider uptake. This is what the consultant can do for you.
Hiring Digital Culture Specialists through Consultport is Simple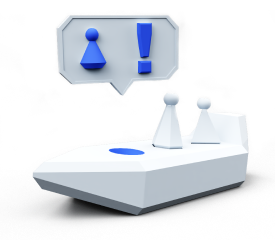 Speak with One
of Our Experts
A Consultport manager will work with you to understand your business and project needs.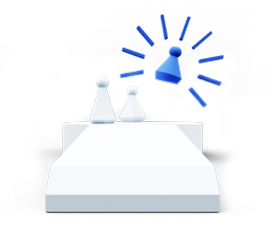 Choose Your
Favorite Candidate
We'll propose handpicked Digital Culture Specialists for your project. Our average time to match can be as fast as 48 hours.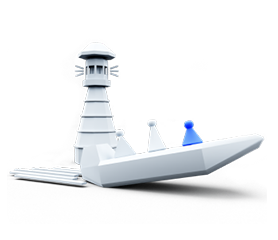 Start
Your Project
Work with your new Digital Culture Specialists. We take care of the admin work and are always there for you with personal support.
FAQs
1. What makes Consultport Digital Culture Specialists different?
Consultport takes pride in the detailed screening process that enables us to match you with candidates of the highest caliber. Our expert pool is chosen based on experience, personal interviews, and references. What does this mean for you? Handpicked consultants with thorough know-how for your needs.
2. Is hiring Digital Culture Specialists through Consultport in less than 48 hours possible?
In most cases, we can propose a potential candidate within a few working days. It depends on the complexity of the request and the time availability of the consultants. We are always committed to providing you with suitable candidates as fast as possible.
3. What does the "no-risk, pay only if satisfied" mean when I search for Consultport Digital Culture Specialists?
We are always fully committed to providing you with the highest service. Therefore, when you need Digital Culture Specialists, we offer you the request, search, and proposal stages completely free of charge. Every consultant has a different rate, which we communicate to you, with no strings attached.
Digital Culture Specialists are in High Demand
Have a Look at our Blog Articles
Get Informed About Trends, Industry News and Learn from Experts' Tips and Tricks