What Do Sales Organization Consultants Do?
Companies' sales capacity could make or break their existence. Nowadays, selling is competitive more than ever. You have to meet customers' needs to be able to carve a dominant spot for your business in the industry. Unfortunately, it is pretty challenging to define customers' needs, especially a large section of them, and provide a product or service that encompasses this need.
All this tells you the extra mile business sales teams have to go towards increasing sales. An efficient sales organization department can help in this situation. However, with a Sales Organization Consultant, a business sales organization department can fully optimize its influence on sales. They work together with the General Sales Manager in transforming the department's operations, leveraging on distinct techniques that overall will impact the output of a company.
Practical Use Cases
Most In-Demand Services of Sales Organization Consultants
Organizational Alignment
Learn how sales, marketing and operations teams within your business can create a united structure that drives successful sales.
Sales Automation
Push your sales organization's digital progress and automate steps within your sales process
Sales Force Resource Allocation
Ensure that investments are made in the most promising fields of your sales organization
Sales Anticipation
Use data-driven approaches to predict closing potential for different opportunities.
Demand Pattern Identification
Discover behavioural patterns in your customer base and adapt your sales organization accordingly
Sales Strategy Assessment
Gain a clear picture of your current sales operations, opportunities, and the gaps in between.
Why Hire Sales Organization Consultants?
Through sales organization consulting, companies get to work with experts that are solely focused on optimizing businesses' performance by managing their sales team, which includes the sales organization department. Here is what to expect from a Sales Organization Consultant:
Accurate Sales Forecast
Missing sales forecasts could plummet a company's stock price and create problems with stockholders. A business sales organization department helps to forecast sales, and the probability of an accurate estimate varies. However, through professional sales organization consulting, your sales team can predict sales following laid out techniques. For instance, focusing on expectations and developing a flexible process for predicting sales are a few of the techniques a Sales Organization Consultant would coach your team on to precisely predict sales.
Evaluate Available Resources
One of the first actions a Sales Organization Consultant takes is to evaluate your sales organization department. The consultant strives for efficiency by ensuring the right persons are in the right positions. He (She) evaluates each member of the team and seeks to redirect roles if required to improve productivity. This would have a direct impact on business sales practices. The consultant also designs a sales compensation model that ensures pay aligns with performance.
Remodel Sales Structure and Practices
In any case, if consultants conclude that a sales organization department is below par, they take the required step to remodeling its structure and practices. Other than to improve individual performances, remodeling sales structure and practice could benefit a business organization in numerous ways.
It helps to align the sales organization goals with the business objectives
Promotes seamless collaboration with other relative departments to improve sales like the Sales Promotion and Distribution department
Expertly plan purchases
Helps achieve sales objectives
Most importantly prepares the team to easily adapt to changing sales approaches within an industry instigated by demands
At the same time, it improves the sales process while reducing stages, thus limiting cost
Additionally manages orders efficiently.
Generate New Revenue Streams
Since a sales organization department is directly involved in the supply, a specialist can leverage this by looking for an avenue to increase supply in response to demands, thus creating more revenue streams. A Sales Organization Consultant can accomplish this goal by designing sales strategies that illustrate how a business can widen their customer pool attracting new targets.
A consultant can provide the training that would help a business sales team attract and secure high profile customers.
Contact Consultport today. With our professional sales organization consulting network, we can connect you with a consultant that can quickly adapt to the demands of your business sales organization department.
Hiring Sales Organization Consultants through Consultport is Simple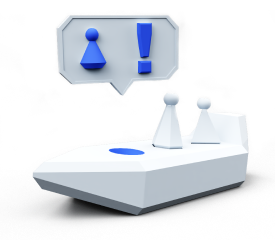 Speak with One
of Our Experts
A Consultport manager will work with you to understand your business and project needs.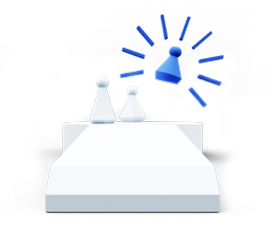 Choose Your
Favorite Candidate
We'll propose handpicked Sales Organization Consultants for your project. Our average time to match can be as fast as 48 hours.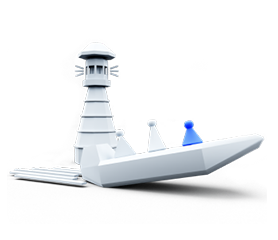 Start
Your Project
Work with your new Sales Organization Consultants. We take care of the admin work and are always there for you with personal support.
FAQs
1. What makes Consultport Sales Organization Consultants different?
Consultport takes pride in the detailed screening process that enables us to match you with candidates of the highest caliber. Our expert pool is chosen based on experience, personal interviews, and references. What does this mean for you? Handpicked consultants with thorough know-how for your needs.
2. Is hiring Sales Organization Consultants through Consultport in less than 48 hours possible?
In most cases, we can propose a potential candidate within a few working days. It depends on the complexity of the request and the time availability of the consultants. We are always committed to providing you with suitable candidates as fast as possible.
3. What does the "no-risk, pay only if satisfied" mean when I search for Consultport Sales Organization Consultants?
We are always fully committed to providing you with the highest service. Therefore, when you need Sales Organization Consultants, we offer you the request, search, and proposal stages completely free of charge. Every consultant has a different rate, which we communicate to you, with no strings attached.
Sales Organization Consultants are in High Demand
Tips on How to Hire Sales Organization Consultants
The role a Sales Organization Consultant plays in your business sales team can not be overstated. However, it depends on getting the right consultant that possesses the necessary skill set to handle the responsibilities of the role efficiently. Read on to find out the abilities to look for in a Sales Organization Consultant.
Knowledge of sales organization techniques: A sales organization department is not a very popular part of the business. However, they play a crucial role when it comes to supply and consequently sales. A Sales Organization Consultant should be aware of the techniques required to improve this department despite its unpopular status. The consultant would have gathered this knowledge from working in similar positions and also across related fields. Territory alignment and talent strategy are two of the techniques used to improve the efficiency of a sales organization department, and the consultation must be aware of this.
Communication skills: One of the significant roles a Sales Organization Consultant would play is to coach the team towards creating a sustainable environment for sales. The consultant must be an excellent communicator to excel in the role as there would be daily interactions both within the department and externally.
Understand sales organization structure: There are various structures of sales organizations. From the functional to the Area type of sale organization, the consultant should be familiar. At the same, the expert should know the demands of each structure. This would enable a Sales Organization Consultant to take the right steps in improving that specific type of structure as each would have a distinct setup and functions.
Know how logistics work: Sales Organization is part of business logistics. Hence, for a consultant to succeed in the role, he (she) would have at least a basic understanding of logistics. The knowledge would further improve the consultant's ability to handle the expectations of a sales organization team.
Focused on sales: Yes, some of the actions a Sales Organization Consultant would implement would be to improve the capability of the sales organization team. However, the purpose of this is still to improve sales. The department works towards employing different selling strategies to create new streams of income. You will need a consultant who is like-minded. Whatever approach an expert takes should be directed at improving sales. The Sales Organization Consultant should understand the different sales strategies and be able to create one relative to available business resources. A constant increase in sales leads to profit maximization.
Conclusion
The function of a sales organization might be overlooked. However, your business can transform its sales potential by improving the performance of that department. One way to achieve this productivity is by employing the services of a consultant. At Consultport, our sales organization consulting services make it easy for businesses to find the ideal expert to revamp businesses' sales teams towards an increase in sales.
Have a Look at our Blog Articles
Get Informed About Trends, Industry News and Learn from Experts' Tips and Tricks