What Do Interim HR Managers Do?
Interim HR Managers handle the employee lifecycle, adapt to the changing business and team needs, and oversee HR processes. They also manage the recruiting and succession planning, build HR policies and contribute to the sustainable growth of an organization.
Interim HR managers adapt to the business stage and its current needs in order to choose the right focus. They may build up a company's HR department, create structures and policies, or enable talent development.
Practical Use Cases
Most In-Demand Services of Interim HR Managers
HR Strategy Development
Develop the HR strategy to achieve the right outcomes.
Creation of HR Policies and Processes
Define and create the suitable HR policies and processes.
Management of Employee Lifecycle
Manage the entire employee lifecycle and its various stages.
Why Hire Interim HR Managers?
Nowadays, finding the right talent and building strong teams is extremely crucial to achieve sustainable business growth. Thus, efficiently managing people and the related processes, as well as defining the right HR strategy, are key.
That is why a skilled HR manager is invaluable for any organization, to both set the correct goals and then determine how to best accomplish them. An Interim HR Manager is a great option in the following cases:
Reorganization
Companies that are facing a reorganization may require additional and urgent support to accomplish this. That is where Interim HR Managers can optimally support: due to their diverse experience and fresh insights, they can take on the challenge of a reorganization. Interim HR Managers possess the diverse set of skills needed for such a task, and can immerse themselves quickly in new business contexts.
Bridging a Temporary Gap
Maybe the former HR Manager has left the company, for whatever reason. In that case, having a temporary and very skilled HR Manager is the right choice for an organization. The Interim HR Manager can quickly fill this management gap, thus relieving the pressure while adding valuable perspectives. Thus, it's the perfect solution to bridge this gap until the right permanent manager is found.
For Start-ups
A good Interim HR Manager is able to support and lead a start-up on its way to sustainable growth. Depending on the exact stage of the start-up, the Interim HR Manager can develop the suitable roadmap and strategy for the company to contribute to overall business success. Finding the right HR Manager can be a difficult and lengthy process, which is why Interim HR Managers are a great choice to progress more quickly and in a more cost-efficient way. It may also help the start-ups to evaluate whether they need this kind of management permanently.
Hiring Interim HR Managers through Consultport is Simple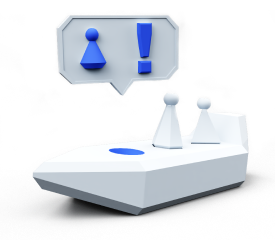 Speak with One
of Our Experts
A Consultport manager will work with you to understand your business and project needs.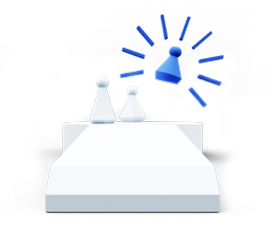 Choose Your
Favorite Candidate
We'll propose handpicked Interim HR Managers for your project. Our average time to match can be as fast as 48 hours.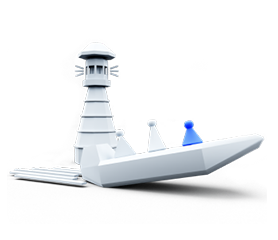 Start
Your Project
Work with your new Interim HR Managers. We take care of the admin work and are always there for you with personal support.
FAQs
1. What makes Consultport Interim HR Managers different?
Consultport takes pride in the detailed screening process that enables us to match you with candidates of the highest caliber. Our expert pool is chosen based on experience, personal interviews, and references. What does this mean for you? Handpicked consultants with thorough know-how for your needs.
2. Is hiring Interim HR Managers through Consultport in less than 48 hours possible?
In most cases, we can propose a potential candidate within a few working days. It depends on the complexity of the request and the time availability of the consultants. We are always committed to providing you with suitable candidates as fast as possible.
3. What does the "no-risk, pay only if satisfied" mean when I search for Consultport Interim HR Managers?
We are always fully committed to providing you with the highest service. Therefore, when you need Interim HR Managers, we offer you the request, search, and proposal stages completely free of charge. Every consultant has a different rate, which we communicate to you, with no strings attached.
Interim HR Managers are in High Demand
Tips on How to Hire Interim HR Managers
Finding the right candidate for the HR manager role is critical to business success. The following are some criteria that businesses should consider when selecting their Interim HR Manager:
Great Communication
Interim HR Managers need to possess great communication skills based on the nature of their work. As they manage essentially all people-related tasks, knowing how to communicate is essential to succeed. Both communicating with the management level and with other employees needs to be done in the right way in order to create a well-functioning team.
Strategic Thinking
A successful Interim HR Manager has to think strategically and goal-oriented while paying attention to details. Interim HR Managers should be able to devise the right strategies based on the organization's goals, and adapt processes and policies accordingly.
Hiring Skills
Naturally, Interim HR Managers need to be good at assessing potential candidates and hiring well, depending on the role. To sustainably and efficiently grow an organization, being able to hire the right people is a great asset.
Interim HR Managers need to have many characteristics to perform well in their role, but the above qualities are especially important to pay attention to. In order to simplify the process of finding the best Interim HR Manager, companies can work with Consultport.
Have a Look at our Blog Articles
Get Informed About Trends, Industry News and Learn from Experts' Tips and Tricks