Leipzig - Center for Manufacturing Tools and Techniques, Medical Research and Biotechnology
With its slogan 'strengthen the strengths', the city administration supports the health industry, biotechnology logistics, services, and medical research, among others. Leipzig offers first-rate infrastructure for the development of industries and support for research and development.
The city supports greater innovation, international economic collaboration, and great competitiveness. It also upholds international partnership with companies and universities.
Leipzig is strategically located in close proximity to the Germany capital Berlin, has a strong network of technological innovation and ranks as the fastest-growing city in Germany. The primarily young and educated population continuously supplies great talent that supports research and development as well as innovation.
Our Offering
Most In-Demand Services in Leipzig
Hire Individual Consultants
You need one management consultant, project manager or expert? Find the right one with just a few clicks.
Hire Entire Consultant Teams
You are looking for a consultant team, including a project manager? Just reach out to us, and we make it happen.
Hire Digital Experts
You are looking for a strategist, a project manager or an expert for digital topics? Get access to the best ones through our platform.
Hiring Consultants in Leipzig is Simple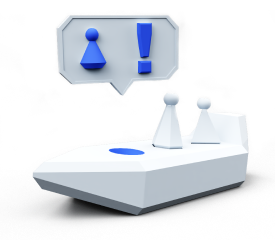 Speak with One
of Our Experts
A Consultport manager will work with you to understand your business and project needs.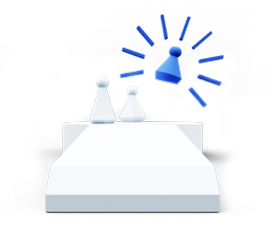 Choose Your
Favorite Candidate
We'll propose handpicked consultants for your project. Our average time to match can be as fast as 48 hours.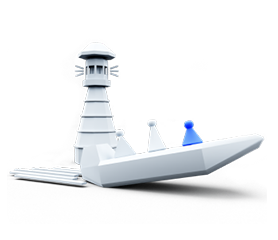 Start
Your Project
Work with your newly chosen candidate(s). We take care of the admin work and are always there for you with personal support.
FAQs
1. What makes Consultport consultants in Leipzig different?
Consultport takes pride in the detailed screening process that enables us to match you with candidates of the highest caliber. Our expert pool is chosen based on experience, personal interviews, and references. What does this mean for you? Handpicked consultants in Leipzig with thorough know-how for your needs.
2. Is hiring consultants in Leipzig through Consultport in less than 48 hours possible?
In most cases, we can propose a potential candidate within a few working days. It depends on the complexity of the request and the time availability of the consultants. We are always committed to providing you with suitable candidates as fast as possible.
3. What does the "no-risk, pay only if satisfied" mean when I search for Consultport consultants in Leipzig?
We are always fully committed to providing you with the highest service. Therefore, when you need consultants in Leipzig, we offer you the request, search, and proposal stages completely free of charge. Every consultant has a different rate, which we communicate to you, with no strings attached.
Consultants in Leipzig are in High Demand
Leipzig offers some of the best talents, when it comes to consultants and digital experts
Leipzig's Office for Economic Development designs the city's economic policy that operates under a cluster system. The business development cluster promotes collaboration between companies and universities, offers competitiveness, supports international trade, promotes innovation, and boosts development of skilled labor. Universities and research clusters support research excellence, improved facilities, and promotes collaboration of technological transfer between research and industry. The public has benefited from high education standards, career opportunities, jobs, improved income, and high standards of living.
Manufacturing in Leipzig: The city offers a favorable environment that supports efficiency, innovativeness, and digital manufacturing. Since the onset of industrialization, Leipzig has evolved from traditional manufacturing to advanced technologies. It takes pride in mechanical, vehicle engineering, and publishing. The region is a center for innovative manufacturing tools and techniques. The advancement in manufacturing technologies from digital manufacturing to robotic automation and cybersecurity led to improved productivity and efficiency. This puts Leipzig on a competitive edge. There is an ever-growing supply of great talent that provides consultancy services. You can hire a consultant in Leipzig to assist with sustainable solutions in lean manufacturing, process standardization, and asset optimization. There are consultants in Leipzig with profound industry expertise in workflow automation, robotic process automation, and others.
Biotechnology: Leipzig offers a fertile ground for biotechnology, medical technology, bioinformatics, and pharmaceuticals. The University of Leipzig continuously aids the development of great talent in human, and veterinary medicine disciplines. This has sustained extensive research in Biotechnology and Biomedicine carried out at BIOCITY LEIPZIG and the Fraunhofer Institute for Cell Therapy and Immunology (IZI). The city upholds innovativeness that creates favorable opportunities for advancement. You can hire a consultant to help with emerging technologies, performance improvement, and others.
Medical Research: Leipzig takes pride in holding the most diverse and dynamic life sciences clusters in Germany and Central Europe and is home for innovative research. Notable science and bio-research institutions include the German Center for Integrative Research (iDiv) and others. Leipzig manages its economic and research activities in clusters. Since 2000, Leipzig has focused its life sciences on applied medical research and marketable healthcare innovation. Rapid developments in new therapies, devices, and solutions have been introduced in all levels of academic tiers. To fulfil this aim, the city administration has put up policies that support innovation, leading to growth in life sciences.
In order to uphold this tremendous growth, businesses hire consultants that support the productivity side of innovation and development. Consultants are available to sort out the efficiency, technological advancement, as well as digitalization.
Have a Look at our Blog Articles
Get Informed About Trends, Industry News and Learn from Experts' Tips and Tricks