Basel - Chemical Industry Hotspot, and a Reliable Global Banking Sector
Basel is one of the most active economic regions in Europe. It has a high number of employable workforce coming and going out of the city. A considerable workforce, estimated at 23.9% commute to Basel from outside Switzerland.
The city holds a strategic geographical location in the heart of Europe. It is a major transit center that connects Switzerland, France, and Germany. Its position as a logistics center – with major logistics groups including DHL, Rhenus, and DSV/Panalpina – has seen the city evolve into a major merchandise exchange and transit center. And there are consultants in Basel for project management or performance improvement, to mention but a few. Owing to the thriving international trade, and high-class education standards, Basel has continually produced great talent with exceptional professional abilities.
Our Offering
Most In-Demand Services in Basel
Hire Individual Consultants
You need one management consultant, project manager or expert? Find the right one with just a few clicks.
Hire Entire Consultant Teams
You are looking for a consultant team, including a project manager? Just reach out to us, and we make it happen.
Hire Digital Experts
You are looking for a strategist, a project manager or an expert for digital topics? Get access to the best ones through our platform.
Hiring Consultants in Basel is Simple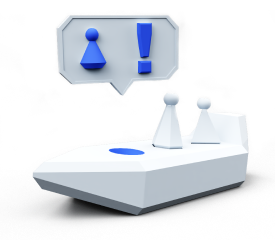 Speak with One
of Our Experts
A Consultport manager will work with you to understand your business and project needs.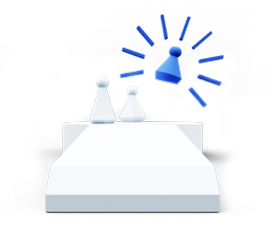 Choose Your
Favorite Candidate
We'll propose handpicked consultants for your project. Our average time to match can be as fast as 48 hours.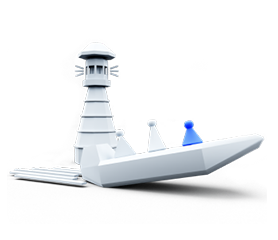 Start
Your Project
Work with your newly chosen candidate(s). We take care of the admin work and are always there for you with personal support.
FAQs
1. What makes Consultport consultants in Basel different?
Consultport takes pride in the detailed screening process that enables us to match you with candidates of the highest caliber. Our expert pool is chosen based on experience, personal interviews, and references. What does this mean for you? Handpicked consultants in Basel with thorough know-how for your needs.
2. Is hiring consultants in Basel through Consultport in less than 48 hours possible?
In most cases, we can propose a potential candidate within a few working days. It depends on the complexity of the request and the time availability of the consultants. We are always committed to providing you with suitable candidates as fast as possible.
3. What does the "no-risk, pay only if satisfied" mean when I search for Consultport consultants in Basel?
We are always fully committed to providing you with the highest service. Therefore, when you need consultants in Basel, we offer you the request, search, and proposal stages completely free of charge. Every consultant has a different rate, which we communicate to you, with no strings attached.
Consultants in Basel are in High Demand
Basel offers some of the best talents, when it comes to consultants and digital experts
Basel's job market covers the primary, secondary and tertiary sector. Healthcare takes the biggest part of the workforce in the tertiary sector with, followed by the technical professionals. Basel's efficient transport network has helped half of the workforce coming from outside Switzerland to reach their workplaces on time.
Basel's Economy: On a global scale, Basel takes pride in being a hotspot for productivity and innovativeness. The city provides jobs to about 191,000 people. The highly experienced workforce enables world-class productivity and efficiency. The city's strategic location attracts top talent from within Switzerland and neighboring Germany and France. Highly qualified specialists have offered consultancy services that support innovation, process digitalization, and business growth.
Basel thrives on the chemical industry. Renowned pharmaceuticals including Novartis, Hoffmann-La Roche, and others have their headquarters in Basel. The pharmaceutical industry contributes to 5.7% of Switzerland's GDP. In 2017, Switzerland contributed 11% of packaged medicine to global exports. In support of the ever-growing chemical industry, there are consultants in Basel that have helped with lean manufacturing, and asset optimization that have bred great efficiency.
In addition to the chemical industry, the city also has a global financial system that has reliably been offering international banking and insurance services to clients from all over the world. An exceptional concentration of business consultants blesses companies with excellent business advisory services. The available great talent has gradually developed into top-notch consultants. These have upheld business growth, performance, and efficiency.
Media in Basel: By providing reliable, informative, instructive content, investors can get dependable information that aids decision-making. Basel is home for academic publishers like Birkhauser, Karger and MDPI. The information desk supplies general business information that aids investments and innovation.
Find consultants in Basel: To sustain the ever-growing innovation, you can hire a consultant in Basel. Consultport makes it easy for companies to find, and hire a consultant to handle innovation, acceleration of digitalization, and manufacturing efficiency.
Have a Look at our Blog Articles
Get Informed About Trends, Industry News and Learn from Experts' Tips and Tricks