Hiring Digital Marketing Consultants through Consultport is Simple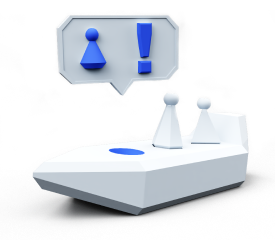 Speak with One
of Our Experts
A Consultport manager will work with you to understand your business and project needs.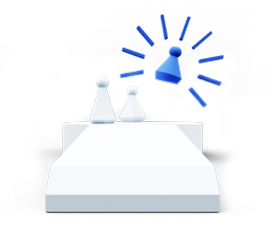 Choose Your
Favorite Candidate
We'll propose handpicked Digital Marketing Consultants for your project. Our average time to match can be as fast as 48 hours.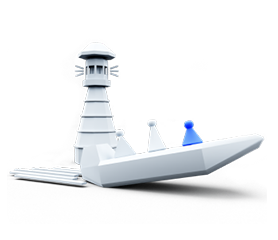 Start
Your Project
Work with your new Digital Marketing Consultants. We take care of the admin work and are always there for you with personal support.
High Demand Digital Marketing Consultants
Find the Right Digital Marketing Consultants for Your Needs
FAQs
1. What makes Consultport Consultants different?
Consultport takes pride in the detailed screening process that enables us to match you with candidates of the highest caliber. Our expert pool is chosen based on experience, personal interviews, and references. What does this mean for you? Handpicked consultants with thorough know-how for your needs.
2. Is hiring Consultants through Consultport in less than 48 hours possible?
In most cases, we can propose a potential candidate within a few working days. It depends on the complexity of the request and the time availability of the consultants. We are always committed to providing you with suitable candidates as fast as possible.
3. What does the "no-risk, pay only if satisfied" mean when I search for Consultport Consultants?
We are always fully committed to providing you with the highest service. Therefore, when you need Digital Marketing Consultants, we offer you the request, search, and proposal stages completely free of charge. Every consultant has a different rate, which we communicate to you, with no strings attached.
Check out Some Recent Projects of Digital Marketing Consultants
Implementation of a Full-Fledged Digital Marketing CRM System, Travel and Leisure Company
Integrated marketing messaging into new CRM technology that enabled fast data analytics, automated marketing channel insights and personalized messaging. Each touch point of the business was equipped with consistent measurements to continuously improve customer satisfaction. 
Gathering Marketing Data, Online Mechanical Equipment Retailer
Introduced the business to a digital market research platform that aims at providing detailed customer profiles and activity with the offered products. This helped identify successful marketing messages and demand variation across products. 
Social Media Integration into the Marketing Mix, Healthcare Company
Evaluated market reach and conducted a new branding scheme to include influencer marketing, become more present on social media platforms and expand the consumer network. 
Making a Website more Digitally Relevant, Fintech Company
Introduced digitally innovative approaches to expand on the current market visibility by utilizing keywords and relevant SEO practices and avoid other marketing cash outflows for browser relevance.
Increasing Marketing ROI, Electrical Equipment Supplier
Reached a 30% increase in Marketing ROI with the use of personalized and automated marketing messages.
Digital Marketing Consultants are in High Demand