What Do Procurement Specialists Do?
Procurement specialists work closely with purchasing and finance teams to identify and unlock savings across multiple spend categories. They help build organizational capacity around different procurement levers to foster more sustainable cost gains over the short and long term. A purchasing advisor ensures financial, purchasing program management, and strategic sourcing remain aligned with each other and to the overall business objectives. Through cost analysis, inventory management, contract negotiations, and issue tracking, consultant procurement specialists ensure a company meets its supply chain needs in a cost-effective and timely manner.
In addition to strategic procurement optimization, procurement specialists also assist in establishing operational processes around budgeting, order tracking, price dispute resolution, and bidding. They leverage extensive experience negotiating contracts, managing sourcing and inventory, and deploying procurement management solutions to give a company a competitive edge at a supply chain level.
Practical Use Cases
Most In-Demand Services of Procurement Specialists
Procurement Performance Check
Gain a clear picture of your current procurement operations, opportunities, and the gaps in between.
Procurement Benchmarking
Understand your procurement operations and KPIs compared to the industry good practices.
Cost Potential Analysis
Assess the potential levers within your procurement operations and quantify their possible impact
Procurement Cost Transparency
Gain clarity about the shifting prices and be able to react accordingly within your procurement function
Supplier Relationship Management
Manage a multitude of supplier relations and ensure a good environment for negotiations
Contract Negotiations
Evaluate with suppliers how to find an agreement everyone is satisfied with while optimizing your organization's bottom line
Why Hire Procurement Specialists?
Hiring a purchasing specialist is an essential step in unlocking procurement costs savings. For companies with inefficient legacy procurement practices, a purchasing advisor can help introduce domain expertise around contract negotiations, automation, cost modeling, and category market assessments. By working with a supply chain specialist, a company can implement strategic sourcing and procurement processes, upskill employees on best practices and create the right metrics for better performance tracking. Implementing such best practices accelerates a company's ability to optimize its supply chain and compete better in a rapidly evolving business landscape.
More specifically, procurement specialists offer crucial support and insights in the following areas:
Cost Analysis and Optimization
Through cost analysis, procurement specialists identify possible cost inefficiencies within the procurement process. Such inefficiencies may include ineffective sourcing, outdated contracts, high shipping and warranty costs, and little to no cost tracking. Some cost optimization steps that they may undertake include renegotiating contracts, changing sourcing practices, and implementing automated costs tracking and analysis systems. Through implementing better cost management practices, a purchasing advisor helps a company gain better visibility of costs and ultimately lower overall purchasing costs.
Contracts and Supplier Performance Monitoring
Purchasing advisors help companies sidestep poorly negotiated contracts and agreements that can put cost pressure on a company's procurement processes. They assist a company in addressing contractual issues like creating a Master Agreement for all suppliers, consolidating shipping, and avoiding maverick purchasing. They also create supplier performance KPIs that ensure suppliers meet set prerequisites like delivery timelines, category specifications, and warranty commitments.
Inventory Management Systems Innovation
By reviewing and upgrading inventory management systems, procurement specialists help cut down storage costs and stock redundancies and optimize restocking processes. Through better inventory management, companies significantly reduce dead money tied up in warehouses while still meeting predetermined service levels. Procurement specialists help establish an inventory management system that effectively responds to the uncertainty of future demand and avert lost sales, lower revenues, loss of key accounts, and manufacturing interruptions.
Procurement Forecasting
Procurement advisors help a company utilize effective demand forecasting to inform purchasing patterns. If a company relies on raw materials or NC/NR (no cancellation/no revision) goods, working with an advisor can help avoid costly over or short inventory scenarios. Using tools like historical data, market trends, and logistics technologies, a purchasing advisor creates flexible and adaptable forecasting models that underpin purchasing excellence in a company.
Hiring Procurement Specialists through Consultport is Simple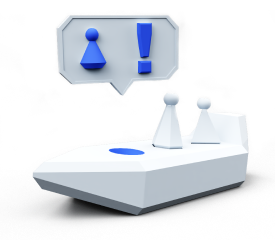 Speak with One
of Our Experts
A Consultport manager will work with you to understand your business and project needs.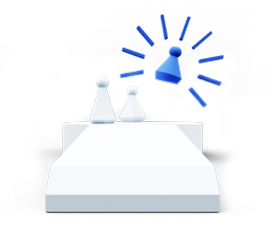 Choose Your
Favorite Candidate
We'll propose handpicked Procurement Specialists for your project. Our average time to match can be as fast as 48 hours.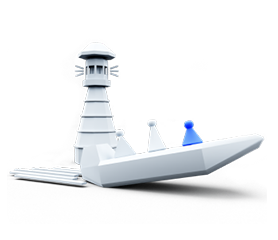 Start
Your Project
Work with your new Procurement Specialists. We take care of the admin work and are always there for you with personal support.
FAQs
1. What makes Consultport Procurement Specialists different?
Consultport takes pride in the detailed screening process that enables us to match you with candidates of the highest caliber. Our expert pool is chosen based on experience, personal interviews, and references. What does this mean for you? Handpicked consultants with thorough know-how for your needs.
2. Is hiring Procurement Specialists through Consultport in less than 48 hours possible?
In most cases, we can propose a potential candidate within a few working days. It depends on the complexity of the request and the time availability of the consultants. We are always committed to providing you with suitable candidates as fast as possible.
3. What does the "no-risk, pay only if satisfied" mean when I search for Consultport Procurement Specialists?
We are always fully committed to providing you with the highest service. Therefore, when you need Procurement Specialists, we offer you the request, search, and proposal stages completely free of charge. Every consultant has a different rate, which we communicate to you, with no strings attached.
Procurement Specialists are in High Demand
Tips on How to Hire Procurement Specialists
Picking the right procurement specialist to work with involves understanding how their skills and experience map onto your project needs. While all specialists in the panel will have extensive procurement experience, it pays to dig deeper into specifics like industry experience, company size experience, and an overall understanding of industry-specific supply chain dynamics. By picking the right procurement advisor, a company can hit the ground running with fast procurement analysis and the quick development of an optimization strategy.
When selecting a procurement advisor, be on the lookout for both hard skills like cost analysis skills and soft skills like good interpersonal skills.
Here are the top areas we recommend you evaluate your procurement specialist upon:
Solid Interpersonal Skills
Procurement specialists interact with a slew of roles, including management, finance, suppliers, 3PL partners, and others. Working with a specialist with excellent interpersonal skills will ensure they can navigate these different relationships. Leveraging these skills, the specialist you pick will be able to communicate crucial issues like contract changes, supplier renegotiations, and price or warranty disputes without negatively impacting established relationships or damaging the company's reputation.
Cost Analysis Skills
Cost-savings are at the heart of a successful procurement process. Working with a purchasing advisor with extensive cost analysis skills will ensure all strategies and optimization efforts are focused on the right outcomes – cost savings. Some of the cost analysis skills you should look out for include the ability to do algorithmic cost modeling and forecasting and the creation of dashboards that enhance cost visibility. The best purchasing specialist will provide a thorough cost analysis and offer data-driven recommendations on the best way forward.
Industry-specific Procurement Expertise
Procurement specialists bring a wealth of experience in diverse industries, so picking one with the most relevant expertise to your project is essential. If your company procures timber from international suppliers, you will need to work with a specialist with experience handling this type of procurement cycle. They will understand issues like shipping timelines, raw material production cycles, and possible bottlenecks to expect. Having industry-specific procurement expertise as a prerequisite will ensure the specialist you pick understands your industry well.
Overall Supply Chain Knowledge
While domain expertise means that procurement specialists are knowledgeable in procurement, the best specialists have a keen understanding of how the overall supply chain works. Such knowledge is essential because it allows them to bring perspective into how making specific changes to the procurement process can affect other components of the supply chain. For instance, switching to a lower-cost input substitute may lower costs upstream, but put more pressure on customer care downstream who must deal with more product returns or recalls.
Experience Negotiating Contracts and Agreements
The best procurement specialists have solid negotiating skills. Since a significant part of the procurement process involves negotiating with vendors and suppliers, such skills are essential in capturing favorable contractual terms. Two areas an experienced procurement specialist will assist with are developing standardized supplier contracts and creating evaluation parameters for these contracts. Picking the right purchasing specialist can lead to better-streamlined agreements and contracts that foster increased cost savings.
Market Trend Awareness
The best purchasing advisors have their "ear to the street," which gives them a keen understanding of relevant market trends. Such trends may include technological advancements, sustainability issues, and market transformations. With this knowledge, a procurement specialist can help a company respond to such trends quickly and effectively, thereby creating a competitive advantage out of its procurement practices. Therefore, picking a procurement specialist with market trend awareness can prove strategically useful for a company seeking to gain an overall competitive edge.
Have a Look at our Blog Articles
Get Informed About Trends, Industry News and Learn from Experts' Tips and Tricks