What Do Digital Leadership Consultants Do?
Digital Leadership Consultants oversee the digital assets being used in the organization, and ensures they are being used effectively.
They will take responsibility for digital accounts and projects, including planning and ensuring projects are kept within specific budgets.
They will manage digital teams, mentor staff when required and communicate with clients. With their digital knowledge and expertise, they can make improvements to digital projects.
Other aspects of the digital leadership role include, analyzing digital data, being aware of and introducing new technologies into the business which will improve their digital performance. They will also develop teams, where required and necessary.
The Digital Leadership Consultants keep the business goals of the organization in mind with any work they do.
Practical Use Cases
Most In-Demand Services of Digital Leadership Consultants
Digital Culture Nurturing
Coach your employees to shape a new company culture, ready for the digital future
Digital Vision Statement
Formulate your digital ambition and create a promising outlook for your organization
IT Coaching
Coach your employees to promote digital affinity
Executive Workshops
Sensitize your higher management for the technological advancements and the correspondingly new style of leadership
Digital Transformation Excellence
Improve, innovate, and expand your current digital transformation capabilities, to become best-in-class.
Digital Agenda
Create a structured approach to digitize your company
Why Hire Digital Leadership Consultants?
With digital being such an important aspect of growing your business nowadays, a digital leader can help ensure you embrace digital technology to improve your sales and customer service.
These are some reasons why you might want to consider hiring Digital Leadership Consultants:
Embrace Digital Culture
The only way to get the benefits out of digital is to embrace it within your organization, and ensure it is part of the overall culture. Digital leaders will ensure you are utilizing digital in the most effective ways, for example, using social media to gain leads. They will put regulations in place to ensure employees know how to use digital in the most efficient way possible, and that they have clear guidelines to follow. Digital Leadership Consultants can deliver training to staff to ensure everyone is embracing a digital culture.
Better Customer Service
If you want to stay competitive, you need to be able to offer better customer service. This includes, being responsive, offering support and ensuring your services are convenient. A Digital Leadership Consultant will join your organization and ensure your business is thriving digitally. This includes making sure your customers can reach you quickly and easily, and your employees are able to use digital platforms to provide an excellent service. Nowadays, customers expect to be able to reach you and get responses without any delay or hassle, and this is why digital leadership is so important.
Increased Profits
The best way to increase your profits is to get more customers on board and to retain current customers. To do this, you must be embracing digital tools. With the support of a digital leadership expert, you can make better use of digital platforms and thus, improve your customer service, serve more customers, and improve customer retention. All these aspects together will help increase your profits. With digital, you can be available to your customers 24/7 and this is what digital leadership skills can help you achieve.
Improve Processes
When you transform your digital processes, you can eliminate the processes that don't work for you anymore, and this can help you to reduce staff and cut unnecessary costs. For example, some administration tasks may no longer be needed. A strong digital strategy can simplify processes and make the journey much easier for customers. A straightforward journey is what customers are looking for nowadays, and it's what your competitors will be offering. A Digital Leadership Consultant can help to make your processes much more efficient.
Hiring Digital Leadership Consultants through Consultport is Simple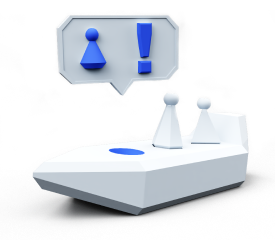 Speak with One
of Our Experts
A Consultport manager will work with you to understand your business and project needs.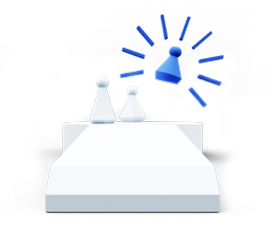 Choose Your
Favorite Candidate
We'll propose handpicked Digital Leadership Consultants for your project. Our average time to match can be as fast as 48 hours.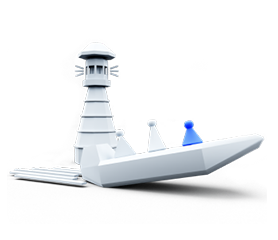 Start
Your Project
Work with your new Digital Leadership Consultants. We take care of the admin work and are always there for you with personal support.
FAQs
1. What makes Consultport Digital Leadership Consultants different?
Consultport takes pride in the detailed screening process that enables us to match you with candidates of the highest caliber. Our expert pool is chosen based on experience, personal interviews, and references. What does this mean for you? Handpicked consultants with thorough know-how for your needs.
2. Is hiring Digital Leadership Consultants through Consultport in less than 48 hours possible?
In most cases, we can propose a potential candidate within a few working days. It depends on the complexity of the request and the time availability of the consultants. We are always committed to providing you with suitable candidates as fast as possible.
3. What does the "no-risk, pay only if satisfied" mean when I search for Consultport Digital Leadership Consultants?
We are always fully committed to providing you with the highest service. Therefore, when you need Digital Leadership Consultants, we offer you the request, search, and proposal stages completely free of charge. Every consultant has a different rate, which we communicate to you, with no strings attached.
Digital Leadership Consultants are in High Demand
Have a Look at our Blog Articles
Get Informed About Trends, Industry News and Learn from Experts' Tips and Tricks