What Do Digital Strategy Consultants Do?
Digital strategists make use of existing technologies to improve business performance through the creation of new products, or improve on current processes to position the business for a better competitive advantage. They may replace old business models, implement new digital agendas, or redefine the company culture to positively embrace change.
A Digital Strategy Consultant's major focus lies on the use of technology geared towards changing business models and creating possibilities for a digital platform. They embed a transformation process that aids the implementation of technology to support the overall business goals.
Practical Use Cases
Most In-Demand Services of Digital Strategy Consultants
Digital Strategy Alignment
Align your digital strategy with corporate strategy to increase the return on digital investments
Digital Agenda
Create a structured approach to digitize your company
Digital Integration Resource Planning
Allocate your resources to simultaneously digitize multiple business functions and eliminate unnecessary silos
Omni-Channel Customer Experience
Derive methods to align customer experiences, online and offline.
Digital Strategy Review
Assess the current approach to a systematic digitization.
Digital Growth Strategy
Detect new markets and prepare your organization to enter them
Why Hire Digital Strategy Consultants?
The current wave of digital transformation has led to the harsh reality that a business now requires some sort of digital strategy across all departments.
Companies require a digital agenda to help with reimagining an execution strategy which will ultimately lead to digital success. Creating a digital strategy requires having the right resources, and an experienced Digital Strategist Consultant is one of them. You need an all-encompassing approach that covers a strategy from its identification, through the planning and implementation phases. Even with changes that have led to a shift in business operations, companies need to appreciate the need to move business operations to online platforms. To some, a digital strategy is still a new phenomenon.
Problem Identification: The digital transformation process benefits from a professional that has solid experience in the field of digitalization. You should hire a strategist that can identify the problem and assist with the reevaluation and optimization of company goals, target audiences, among others.
Elimination of Unexploited Chances: Hiring a Digital Strategist Consultant helps with the identification of missed opportunities, which eliminates the possibility of missing an important element in your digital agenda that you may have not included in your initial strategy plan.
Reaching your Target Audience: Today, people connect with others using a wide array of devices, including but not limited to smartphones, computers and tablets. Your Digital Strategy Consultant will point you to how to reach your target audience through each user-friendly medium.
Digital Differentiation: The experienced digital strategist helps you identify ways of positioning your business online as he or she is experienced enough to drive your business to perform better than your competition.
Guidance: A digital strategy helps you set up and forge a way towards attaining strategic goals. The professional knows the standards that must be met to succeed, and the methodology that brings you there.
Tracking ROI: The Digital Strategist Consultant will help you use workable tactics to track ROI. Online analytics help you track progress and evaluate marketing drives to ensure efficiency in your digital strategy.
Integration Leading to Collaboration: The expert sets up plans that helps business executives peep into the future of every department, thus facilitating stakeholders to communicate the same message: the brand image.
Hiring Digital Strategy Consultants through Consultport is Simple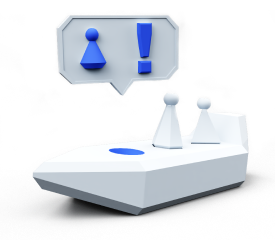 Speak with One
of Our Experts
A Consultport manager will work with you to understand your business and project needs.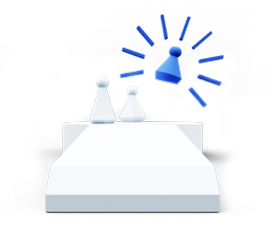 Choose Your
Favorite Candidate
We'll propose handpicked Digital Strategy Consultants for your project. Our average time to match can be as fast as 48 hours.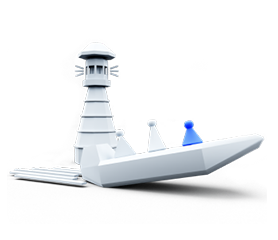 Start
Your Project
Work with your new Digital Strategy Consultants. We take care of the admin work and are always there for you with personal support.
FAQs
1. What makes Consultport Digital Strategy Consultants different?
Consultport takes pride in the detailed screening process that enables us to match you with candidates of the highest caliber. Our expert pool is chosen based on experience, personal interviews, and references. What does this mean for you? Handpicked consultants with thorough know-how for your needs.
2. Is hiring Digital Strategy Consultants through Consultport in less than 48 hours possible?
In most cases, we can propose a potential candidate within a few working days. It depends on the complexity of the request and the time availability of the consultants. We are always committed to providing you with suitable candidates as fast as possible.
3. What does the "no-risk, pay only if satisfied" mean when I search for Consultport Digital Strategy Consultants?
We are always fully committed to providing you with the highest service. Therefore, when you need Digital Strategy Consultants, we offer you the request, search, and proposal stages completely free of charge. Every consultant has a different rate, which we communicate to you, with no strings attached.
Digital Strategy Consultants are in High Demand
Tips on How to Hire Digital Strategy Consultants
The advent of the internet has undergone numerous changes from its inception in the 90s, when users wanted to connect with others along military and academic lines. Business operations and culture has also evolved leading to new digitalization cultures, reimagining and reinventing old processes. Irrespective of the stage at which your business is in the marketing process, recognizing and appreciating the usefulness of digital strategy is becoming a necessity in SMEs.
Hiring a Digital Strategy Consultant has been made easy with our handpicked top-notch consultants. Below may provide some direction in identifying the right consultant for your digital strategy needs:
Academic Qualifications and Experience: Like for any other professional, the consultant should have a background along the lines of business management, marketing, and IT and should also have expert knowledge of technology and basic computer applications.
Active Thinker: The Digital Strategist Consultant should be able to think of creative ways of improving the digitization process. She should be able to analyze campaigns and to visualize other business marketing campaigns to get a clear picture of the target audience.
Confident Working with Other People: Since the consultant will be working in collaboration with other departments, she should be able to comfortably communicate with them, and seek other peoples' contribution, answering their questions and providing feedback.
Commercial Awareness: The Digital Strategy Consultant should be able to understand business culture, identify what needs to be done, and identify probable changes that need to be implemented in order to reach the overall goals of the digital agenda.
Problem-solving Skills: The expert should be an active listener, an exceptional communicator, and dependable decision maker. She must have the foresight into what could become a problem, and be able to analyze possible causes.
Vast Vertical and Horizontal Experience: She should have background industry experience and marketing experience, and should know how to research and determine the marketing strategy, leading the customer into taking the desired action.
Perform Quality Control: The expert's quality control should be seen in areas of content, message, and social media. The consultant tests for content usability, availability, compliance, and compellability. She confirms whether the message follows visual and voice compatibility as well as multi-browser and multi-channel compatibility and uniformity. The Digital Strategy Consultant gives a description for testing content integration and interface with social media channels, and also checks for security and user experience.
Project Management Experience: The expert should have prior experience in managing processes and projects regarding a new digital strategy.
Reporting & Analytics: It is crucial that the consultant be able to collect data and interpret it. Proficiency in analytical tools is a must in order to analyze data, interpret it, and present findings in a coherent way.
With the many sources out there, making a proper choice of the right fit should not take much of your time. Hiring with Consultport gives you the unrivalled opportunity to identify, check, and pick from our curated top-tier Digital Strategy consultants.
Have a Look at our Blog Articles
Get Informed About Trends, Industry News and Learn from Experts' Tips and Tricks