What Do Digital Talent Acquisition Experts Do?
Digital Talent Acquisition Experts are brought into an organization to analyze their recruitment strategies and make improvements to help them attract the most talented digital experts. Digital talent applies to those candidates who are working within digital roles, such as Social Media Managers, Marketing Managers and Digital Transformation Managers.
Digital Talent recruiters are experts in recruiting digital talent and they can imbed themselves within the recruitment/HR team and develop strategies which can be used long after the Consultant finishes up their contract.
They will be involved in the full recruitment cycle and advising recruitment team members on the most successful strategies to use to recruit digital staff. They will take time to understand the business and identify skill gaps.
Practical Use Cases
Most In-Demand Services of Digital Talent Acquisition Experts
Talent Approaching Strategy
Determine an appealing way your company presents itself for digital talents and how it communicates with them
Social Network Recruiting
Use social networks to source digital talent using predefined parameters
Referral Strategy
Develop a strategy to leverage on your employee's network
Corporate Benefits Assessment
Assess your current benefit offerings and benchmark it to gain clarity on your firm's attractivity
Digital Culture Check
Check how digital your company's culture has become already
Vacancy Management
Get support for your daily recruiting operations
Why Hire Digital Talent Acquisition Experts?
Digital Talent Recruiters can help improve recruitment strategies. They have expertise in the best digital talent acquisition strategy to suit your organization, and they can help your recruitment team to develop their own skills. They can make a difference quickly, and with digital roles becoming increasingly prevalent, this role is more significant than ever before.
These are some reasons why you may want to consider hiring Digital Talent Recruiters.
Temporary Recruitment Needs
Most organizations go through peaks and troughs in their recruitment activities, and there may not be a need to hire permanent Digital Talent Acquisition Experts. The Consultant can be brought into your organization for a set period when you are going through a busy period in your recruitment activities. They understand the best strategies to use and can help provide that short-term assistance, especially for bulk recruitment or urgent needs when you need that level of expertise.
Support Recruitment Team
As time is limited recruitment teams are usually focused on dealing with the day to day activities associated with recruitment, including advertising vacancies and arranging interviews. They may not be following a recruitment strategy, or they may be following one which is ineffective. It is the job of Digital Talent Acquisition Experts to analyze current strategies and develop a new one which is effective for hiring digital talent. They can support and even train your recruitment team, providing them with those much-needed skills and strategies to use to improve their recruitment efforts.
Digital Skills
When recruiting for a role like this, it is imperative that the Consultant has expertise within the digital environment themselves. The Digital Talent Recruiters are well versed on digital talent, and how best to both approach and attract these types of candidates.
Build Positive Relationships
If managers are looking to hire staff and the recruitment strategy is ineffective, it can cause frustration and a loss of trust, which can affect relations within an organization. Amongst their other skills, the Digital Talent Recruiters can support the recruitment team, and their relationships with managers and stakeholders. As they are bringing ideas and expertise to the recruitment process, they are viewed as a welcome addition to the business. They can help bring any lost trust back and solidify relationships.
New Approach
It may be that your recruitment strategy has become a bit redundant, and you need someone with expertise to analyse and develop a more effective strategy. This is exactly what the Digital Talent Acquisition Experts can bring to the table.
Hiring Digital Talent Acquisition Experts through Consultport is Simple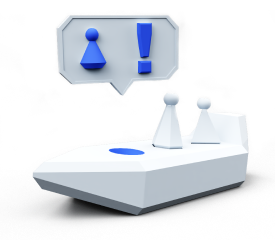 Speak with One
of Our Experts
A Consultport manager will work with you to understand your business and project needs.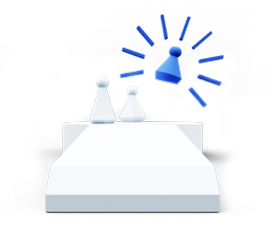 Choose Your
Favorite Candidate
We'll propose handpicked Digital Talent Acquisition Experts for your project. Our average time to match can be as fast as 48 hours.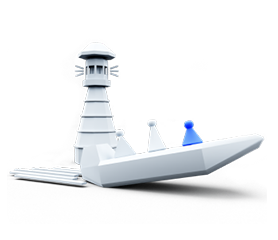 Start
Your Project
Work with your new Digital Talent Acquisition Experts. We take care of the admin work and are always there for you with personal support.
FAQs
1. What makes Consultport Digital Talent Acquisition Experts different?
Consultport takes pride in the detailed screening process that enables us to match you with candidates of the highest caliber. Our expert pool is chosen based on experience, personal interviews, and references. What does this mean for you? Handpicked consultants with thorough know-how for your needs.
2. Is hiring Digital Talent Acquisition Experts through Consultport in less than 48 hours possible?
In most cases, we can propose a potential candidate within a few working days. It depends on the complexity of the request and the time availability of the consultants. We are always committed to providing you with suitable candidates as fast as possible.
3. What does the "no-risk, pay only if satisfied" mean when I search for Consultport Digital Talent Acquisition Experts?
We are always fully committed to providing you with the highest service. Therefore, when you need Digital Talent Acquisition Experts, we offer you the request, search, and proposal stages completely free of charge. Every consultant has a different rate, which we communicate to you, with no strings attached.
Digital Talent Acquisition Experts are in High Demand
Have a Look at our Blog Articles
Get Informed About Trends, Industry News and Learn from Experts' Tips and Tricks