What Do Virtual Reality Experts Do?
High-flying companies are already embracing Virtual Reality for its huge benefits and are seeking experts to help in interactive designs, execution, and education. Virtual Reality specialists do not only help your company create immersive VR-based UX, but also help you gain insights on opportunities and tradeoffs, as well as train your organization to tackle setbacks towards effective Virtual Reality adoption.
Experts' work on VR prototyping and interface designs while streamlining the training with your business objectives and go a long way to sharpen your competitive edge and drive your Return on Investment.
Virtual Reality consulting harnesses Virtual Reality technology to help promote your products by dynamic adaptation to customer needs. With the setup of engaging designs, customers are also able to interact with your brand offerings. Virtual Reality specialists help your brand cut costs in terms of employee training, long-distance collaborations, and hardware purchase among other resources that can be channeled into other business areas for continuous financial productivity.
Conclusion
Despite its prominence as an emerging business force, Virtual Reality requires strategic, complex, and expert insight and skills to conceptualize, design, and execute. Companies need expert VR hands to set up VR technology based on brand objectives and messages, creativity, and user experience. Here at Consultport, our Virtual Reality experts combine technical experience with special skills and techniques, to make sure no benefit of this revolutionary technology falls through the cracks.
Practical Use Cases
Most In-Demand Services of Virtual Reality Experts
VR Design
Reach VR design efficiency while leveraging learning effects of VR technology to enhance user experience.
Immersive Design
Create immersive brand experiences by enabling consumer interaction with products or services with VR technology.
VR Product Promotions
Use virtual reality implementation to enable your business to rapidly adjust to changing customer needs and implement promotional VR processes.
VR Adoption Training
Overcome adoption barriers within your company and fully embrace a truly digitized culture through VR technology.
Real-World Sensors
Allow VR to use real-world sensors to transport users into realistic and immersive virtual experiences.
User Experience Enhancement
Build trust with users with the help of real-life imitation in VR projects.
Hiring Virtual Reality Experts through Consultport is Simple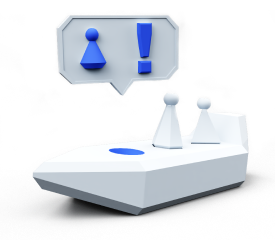 Speak with One
of Our Experts
A Consultport manager will work with you to understand your business and project needs.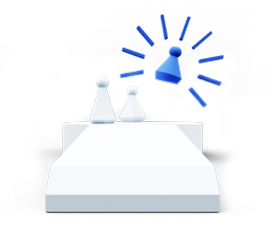 Choose Your
Favorite Candidate
We'll propose handpicked Virtual Reality Experts for your project. Our average time to match can be as fast as 48 hours.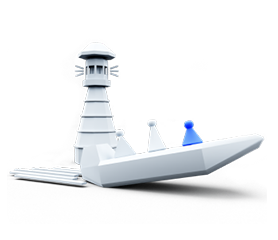 Start
Your Project
Work with your new Virtual Reality Experts. We take care of the admin work and are always there for you with personal support.
FAQs
1. What makes Consultport Experts different?
Consultport takes pride in the detailed screening process that enables us to match you with candidates of the highest caliber. Our expert pool is chosen based on experience, personal interviews, and references. What does this mean for you? Handpicked consultants with thorough know-how for your needs.
2. Is hiring Experts through Consultport in less than 48 hours possible?
In most cases, we can propose a potential candidate within a few working days. It depends on the complexity of the request and the time availability of the consultants. We are always committed to providing you with suitable candidates as fast as possible.
3. What does the "no-risk, pay only if satisfied" mean when I search for Consultport Experts?
We are always fully committed to providing you with the highest service. Therefore, when you need Experts, we offer you the request, search, and proposal stages completely free of charge. Every consultant has a different rate, which we communicate to you, with no strings attached.
Virtual Reality Experts are in High Demand
Have a Look at our Blog Articles
Get Informed About Trends, Industry News and Learn from Experts' Tips and Tricks