What Do Corporate Social Responsibility Consultants Do?
Corporate Social Responsibility consultants perform intensive research to identify possible CSR opportunities. They involve customers, focus groups, and other stakeholders in this process. Using strong communication skills, they craft compelling messaging around possible initiatives and propose this to the company. Once an effort is selected, the CSR specialist undertakes the implementation phase, which includes creating KPIs, cultivating awareness, rallying support, and partnering with third parties.
A CSR advisor plays an essential role in ensuring CSR initiatives result in better brand recognition, improve financial performance, and attract high-caliber talent. They also assist in establishing CSR initiatives as a competitive advantage for the company through well-defined messaging, clear scorecards, and transparent accountability. By tapping into corporate social responsibility consulting, companies ensure CSR actions achieve set objectives and lead to a stronger brand.
Practical Use Cases
Most In-Demand Services of Corporate Social Responsibility Consultants
Sustainable Growth
Ensure long-lasting effects of your business transformation, even after the consultant has left your company.
Recycling Initiatives
Establish best-in-class practices within your industry by employing successful recycling initiatives.
ROI Driven Strategies
Learn how projecting and improving your CSR strategies can lead to ROI improvements.
Circular Economy Practices
Refine your carbon emission reduction potential by implementing cost and carbon efficient circular economy practices.
Net Zero Emission Strategy Definition
Unleash your company's sustainability potential by working towards net zero emissions.
Cost Cutting
Learn how reusing resources can cut packaging and manufacturing costs, amongst others.
Why Hire Corporate Social Responsibility Consultants?
Hiring corporate social responsibility consultants enables a company to derive more value from its CSR efforts while avoiding potential issues like resource wastage or brand miscommunication. By hiring an experienced CSR advisor, a company can cultivate a positive brand image, enhance its reputation, contribute to community efforts and, ideally, generate more business. Bringing on the right corporate social responsibility consultants can also help reshape a company's corporate culture to integrate more positive and sustainable work practices.
Additionally, corporate social responsibility consultants help companies achieve the following outcomes:
CSR Program Strategy
Corporate social responsibility consultants develop a CSR program strategy in alignment with a company's business strategy, including its vision, objectives, resource allocation metrics, and strategic trade-offs. Corporate social responsibility consulting ensures a company's CSR strategy enhances brand recognition, increases sales or customer loyalty, and leads to improved business sustainability.
CSR Innovation and Ideation
Corporate social responsibility consultants organize and participate in CSR innovation sprints that seek to uncover CSR ideas. They loop in leadership, employees, and other stakeholders in ideation cycles that enhance a company's ability to develop homegrown CSR initiatives. CSR advisors also carry out independent CSR innovation and ideation exercises that leverage extensive research to present exciting initiatives to company management.
Stakeholder, Partner, and Employee Engagement
During CSR initiative design, development, and deployment, CSR advisors cultivate stakeholder, partner, and employee engagement through effective communication and compelling presentations. They also perform extensive interviews and research to understand what each group expects from a CSR initiative and incorporate these findings into the CSR strategy.
Go-to-Market Strategy
CSR advisors play a vital role in rolling out CSR initiatives by designing and developing go-to-market strategies in partnership with PR, marketing, and other related departments. By hiring CSR specialists, companies not only discover and develop persuasive initiatives but also achieve successful market rollouts that drive substantial ROI.
CSR Program Management and Evaluation
CSR consultants are responsible for running CSR programs after launch and managing various components like community and media engagement, resource mobilization, and ongoing opportunity expansion. CSR advisors also perform initiative evaluations to determine how well the initiative is received, whether it is meeting set KPIs, and identifying and solving any challenges that may arise.
Community Participation
Corporate social responsibility consultants enhance community participation through community outreach, partnerships with community members, and the development of community-led initiatives. Through effective community participation, they ensure a company becomes entrenched in the community narrative, a critical factor in establishing local market dominance.
Hiring Corporate Social Responsibility Consultants through Consultport is Simple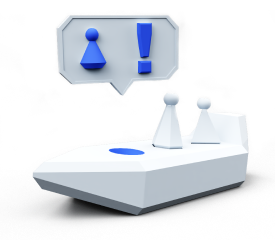 Speak with One
of Our Experts
A Consultport manager will work with you to understand your business and project needs.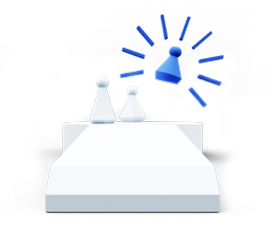 Choose Your
Favorite Candidate
We'll propose handpicked Corporate Social Responsibility Consultants for your project. Our average time to match can be as fast as 48 hours.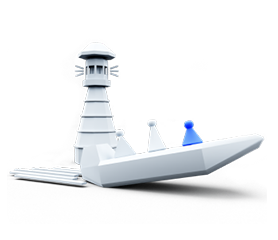 Start
Your Project
Work with your new Corporate Social Responsibility Consultants. We take care of the admin work and are always there for you with personal support.
FAQs
1. What makes Consultport Corporate Social Responsibility Consultants different?
Consultport takes pride in the detailed screening process that enables us to match you with candidates of the highest caliber. Our expert pool is chosen based on experience, personal interviews, and references. What does this mean for you? Handpicked consultants with thorough know-how for your needs.
2. Is hiring Corporate Social Responsibility Consultants through Consultport in less than 48 hours possible?
In most cases, we can propose a potential candidate within a few working days. It depends on the complexity of the request and the time availability of the consultants. We are always committed to providing you with suitable candidates as fast as possible.
3. What does the "no-risk, pay only if satisfied" mean when I search for Consultport Corporate Social Responsibility Consultants?
We are always fully committed to providing you with the highest service. Therefore, when you need Corporate Social Responsibility Consultants, we offer you the request, search, and proposal stages completely free of charge. Every consultant has a different rate, which we communicate to you, with no strings attached.
Corporate Social Responsibility Consultants are in High Demand
Tips on How to Hire Corporate Social Responsibility Consultants
Hiring the right corporate social responsibility consultant for your company involves weighing technical skills against soft skills. When considering technical skills, it is crucial to look for CSR advisors with experience developing CSR initiatives in your industry and who may also have a technical background in your industry. For soft skills, consider CSR consultants with experience communicating with various stakeholders at different levels of the organizational hierarchy. Also, consider those with extensive experience working within the sustainability industry.
Besides these factors, consider filtering your selection panel based on the specific skills and capabilities outlined below:
Passionate Social Impact Champion
Corporate social responsibility is all about social impact, and the best CSR advisors are passionate about this. They understand that for an initiative to succeed, it must have a measurable and sustainable impact on both employees and target community members. As such, the best CSR advisors bring a strong sense of empathy to understand what initiatives would have the most significant impact on the target audience. Hiring CSR advisors with a keen understanding of social impact, including sustainability, carbon footprints, and climate change, will have a direct effect on the success of your CSR initiatives.
In-depth Knowledge of CSR Trends
Corporate social responsibility trends shift with the times, and the best CSR advisors stay abreast of these changes. When developing CSR initiatives, they incorporate trends like increased transparency, green technologies, sustainability, and climate change, local impact, diversity and inclusion, and data protection and privacy. Hiring CSR specialists with current knowledge of these trends will ensure a company engages in progressive CSR initiatives while avoiding outdated ones that may harm its image or yield poor results.
Public Relations and Publicity Experience
Corporate social responsibility initiatives succeed on the back of effective public relations and favorable publicity, two things that the best CSR consultants have mastered. Through a mix of training, experience, and talent, they develop and deploy successful PR and publicity campaigns to gain media attention and win public approval. They also ensure that all publicity the CSR initiatives garner are positive, and do so through rigorous testing with survey groups, running comprehensive internal reviews, and carefully monitored test launches.
Executive-level Experience
The best CSR advisors have an executive-level presence and can comfortably navigate the C-suite to solicit ideas, gain feedback, and secure buy-in for CSR initiatives. They are also adept at working closely with senior managers across various departments to develop employee engagement programs that drive participation. When selecting a candidate from your corporate social responsibility consultants' panel, consider those who have worked as senior managers previously, as they may have the right capabilities and background to drive organization-wide CSR initiatives.
Project Management Skills
Strong project management skills provide the best CSR advisors with the right tools to launch, track, and iterate CSR initiatives effectively. Using these skills, they provide exceptional management of CSR project resources, provide timely reports, and ensure all project phases are well-coordinated. Hiring CSR specialists with strong project management skills also ensures a company achieves its time and budgetary milestones throughout the project.
CSR Impact Track Record
Hiring corporate social responsibility consultants with a history of successful CSR initiatives is another step towards securing CSR success. Additionally, it may be useful to select a CSR advisor with a positive record of accomplishment in your industry or of running CSR initiatives like those your company is seeking to pursue. By hiring such a consultant, a company can ensure the speedy rollout of initiatives as the CSR advisor already has a solid understanding of CSR best practices in that industry or relating to similar projects.
Have a Look at our Blog Articles
Get Informed About Trends, Industry News and Learn from Experts' Tips and Tricks