What Do IT Sourcing Consultants Do?
IT sourcing consultants help companies navigate the often-complex landscape of third-party IT sourcing, including software, IT specialists, and technology partners. They work closely with a company's IT team to identify and fulfill its IT sourcing needs, including business process outsourcing (BPO), insourcing, e-outsourcing, knowledge process outsourcing (KPO), selective outsourcing, and multi-sourcing.
IT sourcing specialists are adept at understanding a company's technology needs and mapping out possible solutions. They play a crucial role in helping companies migrate from legacy technology systems to As-a-Service commercial models. Working in alignment with the company's IT strategy, they formulate IT sourcing processes and policies that bring in capabilities and resources to propel the company towards its goals.
Practical Use Cases
Most In-Demand Services of IT Sourcing Consultants
Sourcing Strategy
Align your sourcing operations with your corporate strategy to achieve competitive advantage
Tender Management
Manage tenders with numerous suppliers and achieve the best deal for your organization
Contract Negotiations
Evaluate with suppliers how to find an agreement everyone is satisfied with while optimizing your organization's bottom line
Sourcing Implementation and Transformation
Set-up new sourcing processes and transform the procurement function of your business
Sourcing Monitoring
Monitor sourcing processes within your organization and
Cost Potential Analysis
Assess the potential levers within your procurement operations and quantify their possible impact
Why Hire IT Sourcing Consultants?
Leading companies hire IT sourcing consultants to plug IT capability gaps quickly and cost-effectively. By bringing extensive experience in helping companies build up their IT toolkits, they help companies become more competitive and respond better to shifting market dynamics. Hiring an IT sourcing consultant also helps a company filter through thousands of possible options, carefully weighing the pros and cons of each option. As a result, working with an IT sourcing consultant helps a company make the right tradeoffs in terms of cost, capability, and scalability when procuring IT resources.
Moreover, IT sourcing specialists offer crucial insights and support in the following areas:
Solution Analysis and Review
With so many solutions available on the market today, IT sourcing consultants help companies rationalize options and create standardized approaches to solutions. They help a company define its technology needs and create a framework by which to map possible solutions to requirements. Working closely with internal IT teams, they also request and review solution demos to understand how each solution meets the company's needs. Having analyzed and reviewed various solutions exhaustively, they recommend the best-in-class solution that the company should purchase.
Business Process Continuity
IT sourcing consultants ensure business process continuity by finding solutions that "play well" with current IT resources. To this end, they recommend solutions built using similar or compatible technology stacks, establish possible third-party connector services or identify those with backward/forward compatibility. Companies that hire IT sourcing consultants avoid costly mistakes associated with sourcing IT resources that slow down performance, have long development or integration cycles, or that need extensive infrastructure changes that might impact other processes.
Cost Control Measures
IT sourcing specialists help companies understand the direct and indirect costs of IT sourcing. Since, in most cases, the actual price of technology is quite low, they help extrapolate these costs in terms of development and deployment lead times, workforce upskilling requirements, and possible additional infrastructure costs. Companies that work with IT sourcing consultants get better cost visibility of their IT resources and can plan better based on performance and cost forecasts.
Policy Formulation
IT sourcing specialists help companies formulate IT sourcing policies that provide a sustainable framework for future growth. One such policy is a migration to Everything-as-a-Service commercial models. By creating a well-defined E-a-a-S policy, the IT sourcing consultant helps a company seek outcome-driven agreements with vendors in partnerships that drive innovation and attain targeted outcomes. IT sourcing consultants also help companies formulate policies that scale up and scale down IT resources in a dynamic and modern approach to IT sourcing.
Hiring IT Sourcing Consultants through Consultport is Simple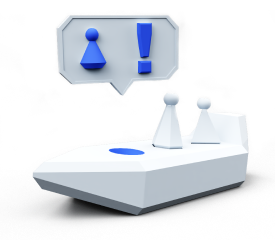 Speak with One
of Our Experts
A Consultport manager will work with you to understand your business and project needs.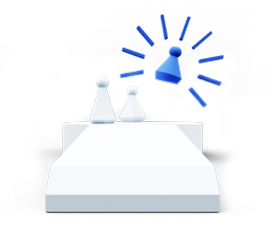 Choose Your
Favorite Candidate
We'll propose handpicked IT Sourcing Consultants for your project. Our average time to match can be as fast as 48 hours.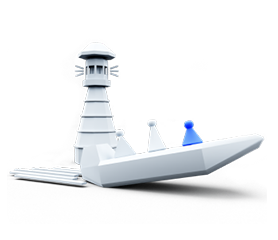 Start
Your Project
Work with your new IT Sourcing Consultants. We take care of the admin work and are always there for you with personal support.
FAQs
1. What makes Consultport IT Sourcing Consultants different?
Consultport takes pride in the detailed screening process that enables us to match you with candidates of the highest caliber. Our expert pool is chosen based on experience, personal interviews, and references. What does this mean for you? Handpicked consultants with thorough know-how for your needs.
2. Is hiring IT Sourcing Consultants through Consultport in less than 48 hours possible?
In most cases, we can propose a potential candidate within a few working days. It depends on the complexity of the request and the time availability of the consultants. We are always committed to providing you with suitable candidates as fast as possible.
3. What does the "no-risk, pay only if satisfied" mean when I search for Consultport IT Sourcing Consultants?
We are always fully committed to providing you with the highest service. Therefore, when you need IT Sourcing Consultants, we offer you the request, search, and proposal stages completely free of charge. Every consultant has a different rate, which we communicate to you, with no strings attached.
IT Sourcing Consultants are in High Demand
Have a Look at our Blog Articles
Get Informed About Trends, Industry News and Learn from Experts' Tips and Tricks