What Do Customer Success Consultants Do?
Customer success experts play an integral role in formulating customer-centric policies and strategies that support sustainable growth. They work at the intersection of customer care, product development, and sales to ensure a delightful customer experience. Working closely with customers, they help end-users maximize the utility of a product. In their capacity, they are also responsible for identifying possible challenges or issues with the customer experience and channeling this information to relevant departments.
Customer success consultants combine technology, processes, and people in a comprehensive and scalable customer success program. They help companies achieve higher customer satisfaction ratings through data-driven policies and campaigns that maximize the value customers derive from products.
Practical Use Cases
Most In-Demand Services of Customer Success Consultants
UX Design
Let seamless user experience with your digital products bringing your customer success to the next level.
UI Design
Work with UI designers to implement interactive design elements that enhance user experiences and ensure customer success.
Market Research
Gain an overview of current players in your market and pinpoint sales strategies that provide values to your customers.
CSM Ratio Identification
Identify the correct CSM ratio for your company needs to match market demands.
Customer Success Strategy Definition
Efficiently use your limited resources to make a major impact on your customer success story with correctly identified priorities and resource allocation.
Customer Success Roadmapping
Detail key indicators providing value to your customers to define usable strategies that can be easily actioned by your sales team.
Why Hire Customer Success Consultants?
Leading companies work with customer success experts to derive as much value from their current customer base as possible. Through this collaboration, companies can understand how customers use their products and what areas can be improved. Customer success specialists help formulate a holistic, proactive, and organization-level approach to customer success. Through their efforts, companies help customers to derive value continually and increasingly from the company's products over their customer lifetime.
Additionally, customer success consultants help companies achieve the following outcomes:
Align Business and Customer Goals
Businesses often find their goals at odds with those of their customers. Customer success specialists help analyze such situations and create better alignment for mutually beneficial outcomes. Customer success experts collect valuable insights on what customers value within the context of the business relationship, including lead times, support, returns, and after sales services. Using this data, the specialists help the company better align its internal objectives with those of the customer, including investing in priority areas and streamlining processes to accommodate identified customer success goals.
Create a Customer Success Strategy
Companies that have a customer success strategy in place achieve higher retention rates and more significant revenue growth. Working with a customer success specialist unlocks similar gains through a well-crafted customer success strategy. Effective customer success strategies cover factors like technology integration, sales and marketing alignment, data collection and analysis, policy formulation, and training and education. Ideally, the customer success strategy formulated will also help inform overall company strategy, ensuring organization-wide alignment with targeted customer success outcomes.
Implement Robust Customer Success Processes
Customer success specialists help implement customer success processes that span technology, tactics, and people. Under technology, they identify crucial tools like CRMs and product monitoring technologies that underpin successful customer success efforts. Under tactics, they formulate processes like creating customer education programs, onboarding workflows, and loyalty programs. Under people, they help recruit, constitute, and train a cross-functional customer success team responsible for spearheading and implementing customer success programs.
Promote Organization-wide Customer-centricity
Customer success specialists help companies win by creating and promoting organization-wide customer-centricity. They help educate and build awareness and capacity across departments about the value of customer success. Through their input, they help a company continually ask how it can improve the customer experience and boost customer success. They achieve this by introducing customer experience visibility across departments and showing each department how it can contribute to overall customer success. Companies that work with customer success specialists succeed in incorporating customer success into every stage of the customer journey.
Hiring Customer Success Consultants through Consultport is Simple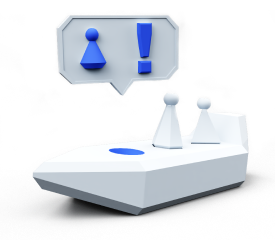 Speak with One
of Our Experts
A Consultport manager will work with you to understand your business and project needs.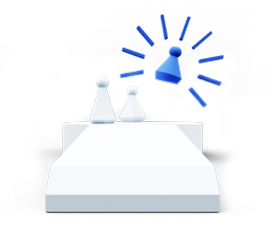 Choose Your
Favorite Candidate
We'll propose handpicked Customer Success Consultants for your project. Our average time to match can be as fast as 48 hours.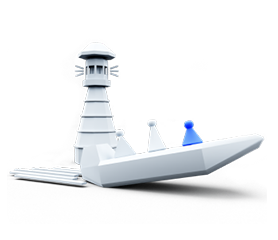 Start
Your Project
Work with your new Customer Success Consultants. We take care of the admin work and are always there for you with personal support.
FAQs
1. What makes Consultport Customer Success Consultants different?
Consultport takes pride in the detailed screening process that enables us to match you with candidates of the highest caliber. Our expert pool is chosen based on experience, personal interviews, and references. What does this mean for you? Handpicked consultants with thorough know-how for your needs.
2. Is hiring Customer Success Consultants through Consultport in less than 48 hours possible?
In most cases, we can propose a potential candidate within a few working days. It depends on the complexity of the request and the time availability of the consultants. We are always committed to providing you with suitable candidates as fast as possible.
3. What does the "no-risk, pay only if satisfied" mean when I search for Consultport Customer Success Consultants?
We are always fully committed to providing you with the highest service. Therefore, when you need Customer Success Consultants, we offer you the request, search, and proposal stages completely free of charge. Every consultant has a different rate, which we communicate to you, with no strings attached.
Customer Success Consultants are in High Demand
Tips on How to Hire Customer Success Consultants
Customer success consultants are responsible for enhancing customer loyalty and growing revenues. When hiring a customer success specialist, it is essential to consider how their skills and experience will help you achieve these two objectives. Their expertise and experience should straddle both hard skills like technical proficiency and soft skills like training and onboarding. Your selection from the panel of customer success experts should demonstrate a good understanding of how customer success fits into the overall long-term success of a company through creating a good customer retention competitive advantage.
In your customer success consultants' panel, consider filtering your options based on the skills and capabilities outlined below:
Customer-centric Thinking
While consultants in other specialties thrive on business-centric thinking, the best customer success specialists buck this trend by being grounded in customer-centric thinking. They have a good sense of empathy towards customer needs and help companies create better-optimized experiences. Hiring a customer-centric thinking consultant will ensure the policies and processes implemented will drive higher loyalty rates and reduce churn. Customer success experts with customer-first thinking also help a company understand and achieve organization-wide customer-centricity.
Knowledge of Data and Analytics Technologies
Customer success strategies heavily rely on customer experience data. The best customer success specialists have an in-depth knowledge of data and analytics technologies and tactics. They leverage this knowledge to help companies track product usage and understand product utilization. Customer experience consultants also enhance a company's capacity to process collected data, analyze it, and extract actionable insights. Hiring a customer success specialist with data and analytics knowledge is especially useful for companies that sell technology products.
Product Management
Product management skills come in handy when formulating customer success strategies. The best customer success experts have cultivated product management skills that help them approach the customer experience from a product design perspective. From this perspective, they can determine how product design and development decisions influence customer success outcomes. Working with a customer success expert with product management skills is essential to integrating product-related processes with customer experience processes, a compelling mix for overall customer success.
Team Leadership
Customer success is a team effort, and the best customer success consultants have the team leadership skills to lead this effort. They use these skills to facilitate collaboration between different departments, including sales, marketing, product development, and customer care. Their team leadership skills extend to hiring, training, and supervising customer success staff in companies that wish to have a dedicated customer success team. Moreover, they use their profound leadership skills to monitor and evaluate customer success performance and institute changes.
Policy Formulation
The best customer success specialists have great policy formulation skills. They understand that without great policies, it is impossible to entrench customer success in a company. As such, they work closely with company leadership to formulate customer success policies in areas like delivery, support, customer care, and product development. Customer success experts also have profound research skills that help them uncover bottlenecks in current policies and offer recommendations that can help achieve set customer success objectives.
Training and Education
Successful customer success strategies rely on training and education approaches targeting both employees and customers. Exceptional customer success specialists bring a wealth of training and education knowledge, skills, and experience to a customer success project. They are adept at creating training materials for both employees and customers. They are also well-versed in formulating training plans that help employees and customers better exploit customer success resources. On the customer side, customers can better utilize product and customer support resources while on the employee side, staff gain a solid grasp of customer success practices.
Have a Look at our Blog Articles
Get Informed About Trends, Industry News and Learn from Experts' Tips and Tricks