What Do Sales Strategy Consultants Do?
Companies formally reach out to vendors to make purchases. Over time, this evolved due to globalization, customer behavior, improved industrialization, just to mention a few. Businesses have now changed how they approach vendors.
This alteration put B2B buyers in charge rather than the sellers. This has led to several modifications on B2B sales strategies. Business-to-Business Sales Consultants work around these changes to ensure lead conversions.
Combining the efforts of B2B Sales Expert and that of a standard B2B salesperson offers more for businesses. The specialist leverages on insight about buyers to understand their buying habits and traits and guide their path to purchases
These specialists don't just help your business sell. B2B Sales Expert helps your business create sustainable relationships with your client to ensure a longer sales cycle, with minimum cost, which exceeds previous returns.
Practical Use Cases
Most In-Demand Services of Sales Strategy Consultants
Customer Journey Mapping
Create detailed maps of your target customers and use historical transaction data to create a high-information environment for future decision-making.
Sales Force Performance Assessment
Get an objective expert to evaluate your sales teams performance to derive measures for improvement
Lead Generation Strategy
Assess your lead generation methodology
Go-To-Market Capabilities
Discover resources within your organization that can be freed up or identify external sources for your go-to-market planning
Sales Automation
Push your sales organization's digital progress and automate steps within your sales process
CRM Tool Implementation
Track every touch point with your customers and enhance data gathering and sales performance tracking
Why Hire Sales Strategy Consultants?
Know that Sales Strategists are not just any other employee but an expert that restructures a business prompting their effort to lead to sales increment. Here are some benefit of structuring a sales strategy plan:
Create a Sustainable Sales Strategy Plan
A Sales Strategist works towards creating not just an ordinary sales agenda but a plan that a business can keep using for the long haul. The consultant will design a program that adapts to fluctuations in needs and consequently demands. The steps the sales expert will typically take to boost your sales strategy are:
Define the problems or holes businesses need to fill to improve sales
Identify customers to create a campaign that accurately describes these individuals
Ensure the new demands reflect in a business value proposition
Pinpoint a company's strength to work around with
Re-evaluate priorities to make certain more resources are utilized in high-value actions
Ensure team collaborations and set evaluation intervals
Improve how you intend to capture your customers by providing the necessary tools for this

All of these steps attract demands and thus increase sales sustainably. The ways in which the above mentioned procedures impact your company's growth in the long term are numerous. The following will highlight a few.

Build a Compelling Value Proposition and Communicate It Appropriately

A company's offering can determine its pool of customers. However, a Sales Strategy Consultant sets your business up to increase this pool at the same time, improve brand loyalty for previous customers. A sales strategy plan puts an organization in the right position to take advantage of the slight shift in demand.

Expertly Align Sales and Marketing Effort for Maximum Effect

Marketing strategy is indirectly aimed at optimizing the outcome of a marketing campaign. However, a business can confidently align both sales and marketing strategies to increase sales. A Sales Strategy Consultant can take on this responsibility of using available marketing resources in designing a plan that would set up a company to bolster sales.

Train Employees

Since Sales Strategist positions are temporary, consultants coach employees to push sales continuously using the strategy put in place. The consultant pinpoints the areas that need improvement, motivate employees to ensure consistency. This is where sustainability comes in. A business can only be in that position when its employees work towards that objective.

Opportunities to Grow

Adding more value to a company's proposition is not necessarily the only avenue to improve sales. This is why a business needs a Sales Strategist and not just any individuals to increase supply. A Sales Strategy Consultant looks for opportunities, both internally and externally, to eventually improve turnover.

Contact Consultport today. We can help you find a tested and proven Sales Strategy Consultant that will work hand in hand with your employees to take advantage of the constant flux in demand.
Hiring Sales Strategy Consultants through Consultport is Simple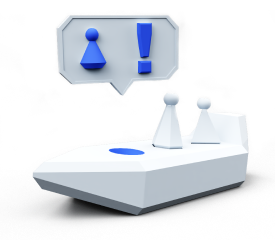 Speak with One
of Our Experts
A Consultport manager will work with you to understand your business and project needs.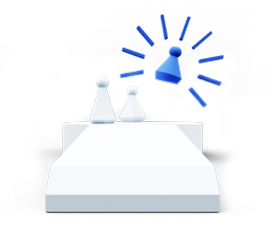 Choose Your
Favorite Candidate
We'll propose handpicked Sales Strategy Consultants for your project. Our average time to match can be as fast as 48 hours.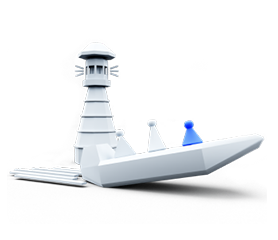 Start
Your Project
Work with your new Sales Strategy Consultants. We take care of the admin work and are always there for you with personal support.
FAQs
1. What makes Consultport Sales Strategy Consultants different?
Consultport takes pride in the detailed screening process that enables us to match you with candidates of the highest caliber. Our expert pool is chosen based on experience, personal interviews, and references. What does this mean for you? Handpicked consultants with thorough know-how for your needs.
2. Is hiring Sales Strategy Consultants through Consultport in less than 48 hours possible?
In most cases, we can propose a potential candidate within a few working days. It depends on the complexity of the request and the time availability of the consultants. We are always committed to providing you with suitable candidates as fast as possible.
3. What does the "no-risk, pay only if satisfied" mean when I search for Consultport Sales Strategy Consultants?
We are always fully committed to providing you with the highest service. Therefore, when you need Sales Strategy Consultants, we offer you the request, search, and proposal stages completely free of charge. Every consultant has a different rate, which we communicate to you, with no strings attached.
Sales Strategy Consultants are in High Demand
Tips on How to Hire Sales Strategy Consultants
Businesses who look to put themselves in a position to improve in the face of technological growth and have the resources to invest would need a Sales Strategy Consultant. Since sales strategists are not businesses' typical employees, there are individual skills that make them stand out. Here are a few talents you should seek out when hiring one of these experts:
Knowledge of industry: One of the responsibilities of a Sales Strategy Specialist is looking for opportunities for businesses to grow in. An expert would need to be knowledgeable about the industry a company operates in to search for these openings that can ultimately increase an organization's sales capabilities.
Can thrive in a dynamic, fast paced environment: A Sales Strategy Consultant should also be able to work efficiently and quickly adapt in a dynamic environment. This is important, primarily due to new customers' experiences that literally stretches demand. You need a specialist that can put your company in the best position to adjust its offerings to suit the needs of today and act as a solid foundation for future needs. This brings us to the next quality you should look out for in a Sales Strategy Consultant.
Innovator: As much as it seems riding on your competitors success strategies improve sales, distinguishing yourself offers more. A Sales Strategist would be of great help here. How? Being an innovator allows the consultant to sell his ideas to a business on how to utilize the opportunities and resources available to them.
Financial analysis skills: A business can increase its sales capability without increasing cost. This is why a Sales Strategist first analyzes a company's finance. Therefore, the consultant should be good with numbers and can confidently manipulate the endless stream of figures
Marketing skills: Marketing campaigns are focused on increasing business revenue. A Sales Strategy Consultant should at least have a basic idea of marketing and every other related skill that could improve a company's sales potential.
Business acumen: A primary business objective which increment in sales helps realize profit maximization. You will need a strategist who understands every business organization is all about making profit. As a business specialist it would aid in designing a sustainable sales strategy plan efficiently.
Conclusion
There will always be loopholes in customer needs that businesses have to fill by altering their value proposition. A Sales Strategy Consultant can help you with that. With Consultport, you can get the right individual.
Have a Look at our Blog Articles
Get Informed About Trends, Industry News and Learn from Experts' Tips and Tricks