What Do Scrum Masters Do?
Complex projects demand short-term deliverables, which challenge the team in charge to deal with unpredictable circumstances. Through scrum project management, an organization can quickly attend to these intricate developments. It provides a company with the technique which injects agility into its employees, specifically the scrum team.
The scrum methodology ensures accountability, promotes teamwork, creativity, cross-functionality, and attainment of self-organization. Scrum Masters facilitate all of this. They complement the development team and the product owner, working on rapidly changing projects with high emergent requirements.
A Scrum Master expert particularly leads the team to set clear goals and pave the way for the achievement of these objectives during a sprint.
Practical Use Cases
Most In-Demand Services of Scrum Masters
SCRUM Project Management
Leverage on SCRUM management techniques to improve quality and speed of your project execution
Manage Information Exchange
Ensure cross-team communication and the flow of relevant information between them
Project Status Reporting
Set-up reporting structures and gain clarity on how to steer your projects
Agile Culture Implementation
Establish the culture of agile project management among your managers
Distraction Minimization
Create a productive working environment
Sprint Implementation
Complete project steps in time boxed periods which are strung together
Why Hire Scrum Masters?
Paving the way to achieve success, demands special skills when it comes to scrum. Asking just anyone to fill the role could lead to inefficiency and underutilization of the scrum framework. Scrum Masters know the art and science when it comes to implementing the framework. Here is a bit of what they can do:
Promote and Support Scrum Process
Basic knowledge of the scrum process could help with directing a team; however, not enough to achieve the high-value return expected of complex projects. A Scrum Master promotes and supports the scrum process by
Creating a favorable environment within a scrum team towards success.
Effectively barricade outside interference that could disrupt or interfere with the procedures and functions of both the development team and product owner.
Skilfully clears obstacles so that the team could focus on work at hand to be efficient.
Figure out the best and most appropriate way to implement scrum values.
Is responsible and ensures delivery of intended sprint outcome.
Promote successful team collaboration that would help maximize the cross-functionality associated with the scrum team.
Putting in place regular practices of using sprints and incremental backlogs within the workforce.
Understands the items within a product backlog and provides the techniques to manage these items towards proficiency in execution.
Set up retrospective meetings and ensure favorable consensus in both daily scrum and expected sprint results.
While the knowledge of scrum is imperative, it is also important to have an expert who understands the technicalities that would endeavor the experience to be put to good use. This is what a Scrum Master is best at.
Drive Employees towards Productivity
With an expert who deeply understands the science of scrum, a team performance could improve toward proficiency. How? Scrum requires iterative processes towards a more improved product lifecycle. Through these repeated processes, individuals understand the work requirements over time through experience. This simultaneously leads to an improvement in their performance towards an increase in their output in future projects.
Maximize the Value Created by the Scrum Team
Although businesses expect impressive results from the scrum team, a Scrum Master expert ensures the maximization of this output. The specialist does this by handling interaction with outside members. Through this, there is clear communication of the sprint goal. This clarity helps form directive agreements with both the scrum teams and external members, leading to the utilization of the cross-functionality that exists between these groups of people.
Save Time and Money
Through the implementation of scrum principles, the development team, part of the scrum team, breaks a complex project into sprints. With the help of a Scrum Master who helps in setting clear goals for each spring, the team achieves experience through reiteration. Along the way, a Scrum Master expert shapes the team to become self-organized, which prompts better planning and implementation of subsequent sprints' expected results. Therefore, a business gets to save both time and money in accomplishing a high value for a complex project at the end of the day.
Contact Consultport today. We can help you find the right Scrum Master that will expertly lead your scrum team towards improved productivity.
Hiring Scrum Masters through Consultport is Simple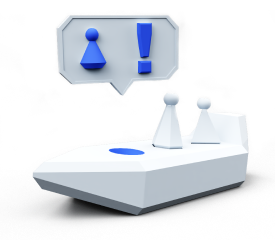 Speak with One
of Our Experts
A Consultport manager will work with you to understand your business and project needs.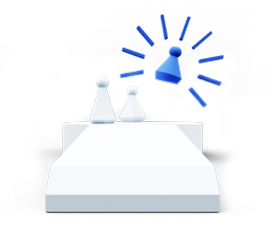 Choose Your
Favorite Candidate
We'll propose handpicked Scrum Masters for your project. Our average time to match can be as fast as 48 hours.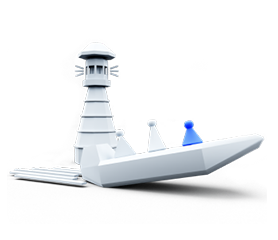 Start
Your Project
Work with your new Scrum Masters. We take care of the admin work and are always there for you with personal support.
FAQs
1. What makes Consultport Scrum Masters different?
Consultport takes pride in the detailed screening process that enables us to match you with candidates of the highest caliber. Our expert pool is chosen based on experience, personal interviews, and references. What does this mean for you? Handpicked consultants with thorough know-how for your needs.
2. Is hiring Scrum Masters through Consultport in less than 48 hours possible?
In most cases, we can propose a potential candidate within a few working days. It depends on the complexity of the request and the time availability of the consultants. We are always committed to providing you with suitable candidates as fast as possible.
3. What does the "no-risk, pay only if satisfied" mean when I search for Consultport Scrum Masters?
We are always fully committed to providing you with the highest service. Therefore, when you need Scrum Masters, we offer you the request, search, and proposal stages completely free of charge. Every consultant has a different rate, which we communicate to you, with no strings attached.
Scrum Masters are in High Demand
Tips on How to Hire Scrum Masters
You have seen all a Scrum Master can accomplish for your business together with other members of the scrum team. Now, it is more about getting the right candidate that possesses the requirement to be successful in that position. Check out some qualities that would help you identify this individual:
Scrum Mastery: Unlike other business ideology, scrum, an empirical scientific methodology, is a widespread practice but not very common. It involves distinct methods and rules. Scrum doesn't follow a programmed approach like most common practices but heuristic in nature. What all this tells you is that you don't just need anyone but someone aware of both scrum principles and its values.
Craftsmanship to Implement Scrum Practices: Being knowledgeable about the values and principles of scrum is vital. However, a Scrum Master should also possess the craftsmanship to carry out actions required in using the scrum idea to achieve an objective. Preferably, look out for an individual who has implemented the scrum practices in different settings. One of the skills, this expert will develop as a result of this is persistence. A Scrum Master needs to be persistent as this will help the specialist push his team towards success by always looking for a solution to problems or alternative processes.
Knowledge of other Agile Methodology: Scrum is a subset of agile methodology. Other approaches, such as Kanban form the agile method. Scrum draws out its principles from this methodology. Therefore a Scrum Master can produce a stand out job when he can utilize the full concept of the agile method. Thus, the right candidate must also be aware of other techniques and approaches associated with the scrum principles.
Selflessness: A Scrum Master is known to be a servant master. This means that the expert doesn't necessarily control the team but leads them while bearing the bulk of the responsibility. Hence, a Scrum Master must be selfless, prioritizing his team over himself and also to be accountable for both himself and his team.
Charismatic: A Scrum Master position is vital because it determines the success of an endeavor. Therefore, you will need an expert that has a charismatic character to efficiently...
Coach the team about scrum towards the achievement of a sprint intended outcome.
Clarify goals, so that the team can easily follow and develop confidence towards the achievement
Facilitate conflict between team members in a way that they would listen and respect his input.
Excellent communication skills to both listen to conflict and settle opinions that would further team collaboration.
Forecast Deliverables: An expert should also be able to analyze a project and forecast deliverables in sprints. Although available data is considered, a Scrum Master should have an idea of how to go about the project and when a business would expect the result. This ability would be as a result of the expert experience working on similar projects and industry. At the same time, it shows quick thinking, which is required to accomplish daily scrum.
Create Successful Plans: The Scrum Master is responsible for creating as many needed plans during every sprint to ensure a favorable outcome. The right candidate should be able to forecast deliverables and visualize the required steps towards achieving the stipulated results. Note that the Scrum Master must be able to create these plans that would be clear enough for someone who is not knowledgeable about scrum practices to understand and implement quickly.
Conclusion
A business needs a Scrum Master for the successful implementation of its scrum practices. The specialist oversees the scrum project management expertly, driving it towards proficiency at every sprint. With Consultport, you can find the right Scrum Master that effectively maximizes the output of your scrum team.
Have a Look at our Blog Articles
Get Informed About Trends, Industry News and Learn from Experts' Tips and Tricks