What Do Growth Strategy Consultants Do?
A Growth Strategy consultant helps a company achieve sustainable growth with a well-planned and executable business growth strategy. Not only can they achieve increased sales, but they can also increase growth capacities by leveraging their expertise and helping build an infrastructure to support growth.
Essentially, Growth Strategy consultants will examine a variety of factors in your business, to reach a founded conclusion on how to propel growth.
They will examine:
Target opportunities.
Assess if you are meeting customers' needs.
Analyze failures.
Find ways to gain extra profit from paid assets.
Analyze competitors' strategies.
Evaluate possible mergers and acquisitions.
Examine disruptive technology.
Model long term visions.
Practical Use Cases
Most In-Demand Services of Growth Strategy Consultants
Advantage Audit
Evaluate sources, durability and extendability of your competitive advantage.
Ideation
Identify potential new businesses based on mega trends, customer insights and innovation analytics relevant for your industry
Sustainable Growth
Discover new markets and develop a strategy to ensure longevity of your growth
Failure Assessment
Analyze prior failed growth initiatives to draw conclusions for your best practice
Strategic Expansion
Create an expansion roadmap and set variables to assess further market entries
Market Maturity Assessment
Analyze how far your market has progressed and when the peak will be reached
Why Hire Growth Strategy Consultants?
Every business owner or CEO wants to see their company flourish and grow but at some point, every business struggles with growth problems. There are several reasons why a company may need to hire a Growth Strategy consultant.
Early Stage Growth Strategies
Businesses often find out incredibly early how difficult and time intensive it is to get their initial sales started and gain brand recognition. They will try to save cost by cutting back on spending, but it is often the very budgets they cut that would help generate more income, such as cutting their marketing or R&D budgets.
Business growth strategy consultants can use their expertise to build and implement sales programs or customer growth initiatives from the ground up.
Matured Growth Strategies
With mature companies, the problems can be more complex as growth or sales may plateau. Suddenly your company seems to be stagnating and sales are beginning to flatten but you cannot see any reason for the change. A Growth consultant will help you see the obstacles in your path to continued success and will help you remove them.
Growing Businesses and their Growth Strategies
Lastly, there are high growth businesses. Sales may be growing rapidly and you may be struggling to keep up with demand. Nonetheless, you may lose sight and control of the various different products, supply chains and inbounds that you are experiencing.
A Growth Strategy consultant will help you manage your growth and build a foundation for your business to scale, so that your business can cope with unexpected surges in demand and achieve sustainable growth in the future.
Sometimes the problem can also be internal obstacles that have prevented change or growth due to cultural or interpersonal reasons and an insider would be blind too. A growth consultant can offer seasoned advice based on his experience and knowledge that will boost the team's confidence and remove these obstacles.
Other benefits include a reduced risk of failed growth initiatives, more stable margins as new initiatives are pursued and a clear growth strategy in the future adding confidence, loyalty, and belief in the company from employees and customers. This and much more can be achieved through the hire of a top-tier, handpicked consultant from Consultport.
Hiring Growth Strategy Consultants through Consultport is Simple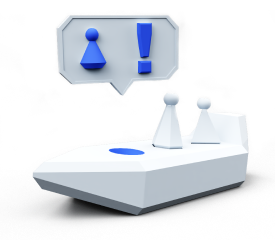 Speak with One
of Our Experts
A Consultport manager will work with you to understand your business and project needs.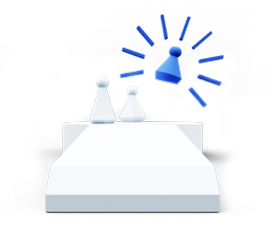 Choose Your
Favorite Candidate
We'll propose handpicked Growth Strategy Consultants for your project. Our average time to match can be as fast as 48 hours.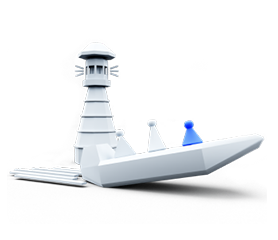 Start
Your Project
Work with your new Growth Strategy Consultants. We take care of the admin work and are always there for you with personal support.
FAQs
1. What makes Consultport Growth Strategy Consultants different?
Consultport takes pride in the detailed screening process that enables us to match you with candidates of the highest caliber. Our expert pool is chosen based on experience, personal interviews, and references. What does this mean for you? Handpicked consultants with thorough know-how for your needs.
2. Is hiring Growth Strategy Consultants through Consultport in less than 48 hours possible?
In most cases, we can propose a potential candidate within a few working days. It depends on the complexity of the request and the time availability of the consultants. We are always committed to providing you with suitable candidates as fast as possible.
3. What does the "no-risk, pay only if satisfied" mean when I search for Consultport Growth Strategy Consultants?
We are always fully committed to providing you with the highest service. Therefore, when you need Growth Strategy Consultants, we offer you the request, search, and proposal stages completely free of charge. Every consultant has a different rate, which we communicate to you, with no strings attached.
Growth Strategy Consultants are in High Demand
Tips on How to Hire Growth Strategy Consultants
Planning the future direction for the company and growth strategies requires a lot of high-level decision making, analysis and experience. A Growth Analyst needs to take inventory of the industry, company, and future technology to lay foundations for future growth.
There are many growth challenges and opportunities to sustain a consistent pace of growth. Growing too quickly can cause the company's resources and finances to become overstretched, but grow too slowly and you will miss out on opportunities. To ensure your growth strategy is ready for any potential upsurge, hiring the right growth consultant is crucial. When hiring a growth strategy consultant, there are several factors you want to consider:
A good growth consultant will not only implement a strategy but they will also teach your team how to replicate it long after they have moved on. This means that your growth consultant needs to be able to mentor and teach your company to ensure implementation.
A growth consultant needs to be collaborative because an atmosphere of competitiveness and resentment should be avoided, as it will lead to poor implementation of the business growth strategy.
A Growth strategy consultant should be entrepreneurial, analytical and data-driven to plan, implement and measure demand and content generation programs over several different platforms.
The consultant needs to have advanced knowledge of quantitative and qualitative statistics. They must be proficient in SQL data, in order to be able to transfer the data sets into easily understood terms for the rest of the team.
As a result, Business growth strategy consultants are clear thinkers and good communicators. Additionally to technical and strategic expertise, a Growth Strategy consultant needs soft skills that can be of use when implementing the proposed strategy within the firm. There are various skills which can be of use and should be tested in an interview environment:
The consultant should be an excellent team builder and player to quickly blend in with the management team and able to adjust quickly to new surroundings. This means they also need to be an excellent people person to get the best results from the team and commitment.
A good Growth strategy consultant needs to be able to think out of the box for new strategies and show creativity in his or her approaches.
The consultant should be able to come up with new solutions to problems in a quick, timely way even when under intense pressure. This means that problem-solving traits that the consultant should possess are of utmost importance.
Communication is very important because the Growth strategy consultant will need to tie the organization together to pull on one joint strategic strand. Dealing with many different departments and ke stakeholders, the consultant should be capable of clearly and understandably explaining the growth strategy.
Time management is an important soft skill which is often forgotten. A Growth strategy consultant's time and expertise will be needed by many different departments, so being able to manage your time is of paramount importance.
As with any choice of a candidate, you should also take inventory of the consultant's experience and achievements. Ask for previous clients, business growth strategy, growth problems that were overcome and their results. Ask for key performance indicators so that results and effectiveness of the business growth strategy can be measured. The most common KPI used are:
Organic traffic growth
Social media traffic
Traffic-lead ratio
Cost per lead
MQL to SQL ratio
Inbound marketing growth
Inbound ROI
Customer Lifetime Value
Conclusion
The use of business growth strategy consultants is an important part of planning your company's growth in the future and ensuring that your business can scale adequately and to mitigate any risks. They will also be able to streamline and focus your portfolio, suggest market acquisitions and focus your growth so that it may last.
Have a Look at our Blog Articles
Get Informed About Trends, Industry News and Learn from Experts' Tips and Tricks