What Do Cybersecurity Consultants Do?
Most organizations have systems in place which hold a lot of confidential and important data. This ranges from personal details, financial records to sensitive data. Every organization is at risk of cyber attacks, and these are becoming more prevalent than ever before. It can be extremely dangerous if the system is attacked. Companies cannot afford for their system to stop working, or running the risk of losing confidential information, such as credit card details and trade secrets.
The role of Cybersecurity Specialists is to keep systems safe. They will perform regular actions to ensure cyber criminals do not gain access to the system. This may include risk assessments to identity vulnerable parts of the network and implementing new security measures, as required.
Practical Use Cases
Most In-Demand Services of Cybersecurity Consultants
Cyber Attack Simulation
Simulate various cyberattacks on your network to finally evaluate the security of your system
Penetration Testing
Simulate cyberattacks on your network to finally evaluate the security of your system
Cybersecurity Benchmarking
Understand your cybersecurity operations and KPIs compared to the industry good practices.
Why Hire Cybersecurity Consultants?
Consultants who are specialised in dealing with cyber attacks are able to help ensure your system is protected from attackers. Cybersecurity Consultants are experts with the field and will ensure your systems stay protected for the long term. These are some of the reasons why you should consider hiring a Cybersecurity Expert.
Reduce Unnecessary Access
If workers are accessing and downloading information from a variety of websites, it can cause malware on the system and put it at increased risk of cyberattacks. The Cybersecurity Expert can ensure access is blocked to certain websites, such as gambling and gaming, thus reducing the risk to the network infrastructure.
Protect Data
Organizations have a range of important and sensitive data held within their systems. This may include the personal details and card numbers of customers, bank account information and contracts. The Consultant can ensure unauthorized users and hackers do not access this data. This is particularly important in government agencies as access to sensitive data could lead to a national security issue.
Ensure Systems Running Efficiently
Any breaches to the security of a system could cause operations to be interrupted for a period of time, and this can be particularly catastrophic for small organisations. The Cybersecurity Expert will be continuously checking and running risk assessments to ensure that there will not be any unnecessary downtime.
Maintain Reputation
If customers find out there has been a breach and their personal details have been accessed, perception of your organization will be affected. It may make customers less likely to want to sign up to your website and it could cause a loss of business. A cybersecurity consultant can ensure that security is at the highest possible level and that risk to customers' data is minimized, and therefore, the reputation of your organization is maintained.
Reduce Costs
There have been examples of hackers accessing important, and holding this data to ransom. There are also organizations who have had high traffic to their website and the system has become overwhelmed and crashed. These issues can cause damage to the revenue of a business, and they are completely avoidable. Cybersecurity Consultants will keep the website running well, regardless of the volume of people accessing it, and will reduce the risk of hackers gaining access to important data.
Advise Staff
Another benefit of hiring Cybersecurity Consultants is that they can advise staff on how to keep their computers as safe as possible, and they can compile IT policies which ensure your staff are keeping the system secure.
Hiring Cybersecurity Consultants through Consultport is Simple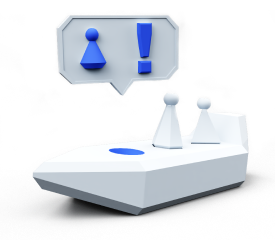 Speak with One
of Our Experts
A Consultport manager will work with you to understand your business and project needs.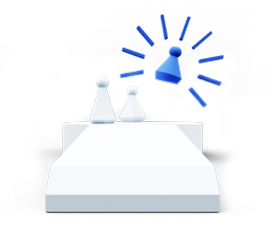 Choose Your
Favorite Candidate
We'll propose handpicked Cybersecurity Consultants for your project. Our average time to match can be as fast as 48 hours.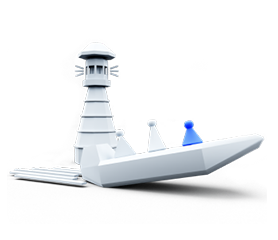 Start
Your Project
Work with your new Cybersecurity Consultants. We take care of the admin work and are always there for you with personal support.
FAQs
1. What makes Consultport Cybersecurity Consultants different?
Consultport takes pride in the detailed screening process that enables us to match you with candidates of the highest caliber. Our expert pool is chosen based on experience, personal interviews, and references. What does this mean for you? Handpicked consultants with thorough know-how for your needs.
2. Is hiring Cybersecurity Consultants through Consultport in less than 48 hours possible?
In most cases, we can propose a potential candidate within a few working days. It depends on the complexity of the request and the time availability of the consultants. We are always committed to providing you with suitable candidates as fast as possible.
3. What does the "no-risk, pay only if satisfied" mean when I search for Consultport Cybersecurity Consultants?
We are always fully committed to providing you with the highest service. Therefore, when you need Cybersecurity Consultants, we offer you the request, search, and proposal stages completely free of charge. Every consultant has a different rate, which we communicate to you, with no strings attached.
Cybersecurity Consultants are in High Demand
Tips on How to Hire Cybersecurity Consultants
Cybersecurity Consultants can protect your business from unauthorized access from cyber-attacks, which can cause a lot of damage to your organization. There are many benefits to hiring a Cybersecurity expert for your business. In fact, they are a necessary investment regardless of whether you have a small or large business.
If you don't have a Consultant in place to deal with your cyber security, you could end up with important data being accessed and damage to your business which you may not be able to undo.
At Consultport, we have Cybersecurity Specialists available to help support the security of your organization. We also understand the importance of ensuring the Consultant is right for your organization. These are some of the key skills you should be looking for when hiring a Consultant.
Does the Consultant have extensive technical and analytical skills? The role of a Cybersecurity Expert includes analysing security patterns and understanding trends. They will also use network analysis tools and will need to have an in-depth understanding of where system breaches and malware will be more prevalent.
Do they pay close attention to detail? In this role, the Consultant will need to be able to spot potential problems before they become a serious issue. It is imperative that they can pick out key information, even when it takes a lot of digging around to extract.
Are they able to take a collaborative approach to their work? The role of the Cybersecurity Expert will involve working on own initiative and independently. However, it also requires someone who can engage with others and collaborate. For systems to be protected, everyone needs to play their part in ensuring security measures are taken, and the Consultant will need to be able to work with others to ensure this happens.
It is important the Consultant is a well-rounded individual who can bring a lot of benefits to the organization, not just their analytical and technical skills, but a range of other important soft skills. These are some of the skills and qualities you may want to consider when hiring a Cybersecurity Expert.
Problem Solving – the role of the Consultant is to identify and solve any potential issues which may be causing a security issue on your system. Therefore, it is essential that they have extensive problem-solving skills.
Communication – the Cybersecurity Expert will need to be able to understand what management and users are looking for and make recommendations on ways to best protect the systems as well as advising on policies. It is imperative that the Consultant has proficient communication skills.
Continuous Development – cybersecurity trends are ever changing, and it is the responsibility of the Consultant to keep on top of these changes. Someone who is focused on continuous development and learning would be ideal for this role.
Persuasive – the Cybersecurity expert will need to be able to get people onboard with their suggestions and ensure all staff within the organization understand the importance of cybersecurity. The skill of persuasion can be highly beneficial for this role.
Conclusion
In the ever-changing world of technology, cyber attackers are constantly looking at new ways to gain access to systems and retrieve important data, which could be highly damaging for an organization. It is important for organizations to pay close attention to their systems and security, no matter how small the business may be. A Cybersecurity Consultant will bring expertise in managing security and will ensure your systems stay protected. If you think a Consultant within security could be beneficial for your organization, we can help at Consultport. We have experienced, skilled Cybersecurity Experts waiting for their next assignment.
Have a Look at our Blog Articles
Get Informed About Trends, Industry News and Learn from Experts' Tips and Tricks