What Do Culture Change Consultants Do?
There are many reasons why a cultural change might be necessary within an organization, including a merger with or acquisition of another company.
The changes, which may be managed by the Cultural Change consultant, include job role redefinition and the overall structure of the organization, as well as any changes which may be made to departments or business processes. The Cultural Change project manager will develop strategies for change management. They will use their expertise to increase employee acceptance of the changes, as well as ensuring employee engagement to make the change processes more successful.
The transition of changes in the organization can be challenging, and the Cultural Change consultant will ensure they provide support to managers and supervisors during this time. They are there to manage the budget and ensure deadlines are adhered to.
Practical Use Cases
Most In-Demand Services of Culture Change Consultants
Culture Harmonization
Create a new business culture after a merger which incorporates the spirit of both companies
Culture Diagnostic
Unlock key insights into culture performance with actionable recommendations for improvement.
Leadership Development
Train your managers and develop their leadership skills
Digital Culture Check
Check how digital your company's culture has become already
Cultural Transformation
Change your organization's culture by adapting it to new circumstances and align it with your strategic goals
Culture Communication Training
Help your organization's executives to communicate your new company culture across cultural boundaries - country-to-country or across departments
Why Hire Culture Change Consultants?
Cultural Change consultants are involved in projects which involve making changes to the processes, culture or hierarchy within an organization. The organization may be involved in an acquisition or merger, and the Cultural Change Project Manager is responsible for ensuring this is managed efficiently.
There are many reasons why you might want to hire a Cultural Change Consultant for your organization.
Create Effective Strategy
To manage a change successfully within an organization, there needs to be an effective strategy developed. The Cultural Change consultant will analyze the various aspects of the change process, ensuring these are planned out, implemented, and communicated. They will also develop effective change management processes.
Manage Employee Relationships
One of the most challenging aspects of any change initiative is the employee reaction to the changes. It is the responsibility of the Cultural Change consultant to develop a communication strategy and ensure employees are onboard with any changes. This makes for a more positive working environment.
Achieve Organizational Goals
To be able to achieve organizational goals, it is essential that any changes are managed well, and with complete acceptance from employees. The role of the Cultural Change consultant is such that they can ensure the changes are managed and that the business can focus on achieving its organizational goals.
Enhance Reputation
If you have a positive business culture, you will have a good reputation and employees will be eager to refer you to their friends when new opportunities arise. If you manage your changes well, and communication is effective, employees will be happier and therefore, will be more likely to speak fondly of your organization.
Consistency
It is important that everyone is swimming in the same sea when it comes to the culture of an organization. The Cultural Change Consultant will make sure changes are consistent throughout the organization. They will use their exceptional communication and relationship building skills to achieve this.
Mentoring Juniors
The Cultural Change Project Management will also mentor junior members of staff and will take responsibility for assigning any tasks that may be relevant to ensure the change process is successful.
Run Training Sessions
To ensure the change management process is delivered effectively, there would need to be sufficient training processes implemented. The Cultural Change Consultant will create and deliver coaching and training sessions.
Hiring Culture Change Consultants through Consultport is Simple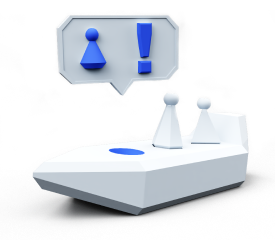 Speak with One
of Our Experts
A Consultport manager will work with you to understand your business and project needs.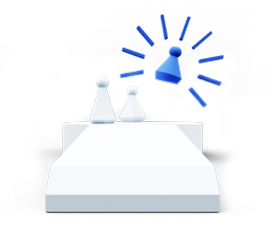 Choose Your
Favorite Candidate
We'll propose handpicked Culture Change Consultants for your project. Our average time to match can be as fast as 48 hours.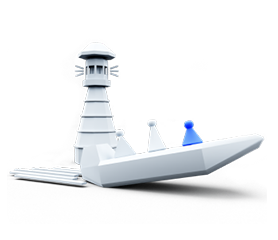 Start
Your Project
Work with your new Culture Change Consultants. We take care of the admin work and are always there for you with personal support.
FAQs
1. What makes Consultport Culture Change Consultants different?
Consultport takes pride in the detailed screening process that enables us to match you with candidates of the highest caliber. Our expert pool is chosen based on experience, personal interviews, and references. What does this mean for you? Handpicked consultants with thorough know-how for your needs.
2. Is hiring Culture Change Consultants through Consultport in less than 48 hours possible?
In most cases, we can propose a potential candidate within a few working days. It depends on the complexity of the request and the time availability of the consultants. We are always committed to providing you with suitable candidates as fast as possible.
3. What does the "no-risk, pay only if satisfied" mean when I search for Consultport Culture Change Consultants?
We are always fully committed to providing you with the highest service. Therefore, when you need Culture Change Consultants, we offer you the request, search, and proposal stages completely free of charge. Every consultant has a different rate, which we communicate to you, with no strings attached.
Culture Change Consultants are in High Demand
Tips on How to Hire Culture Change Consultants
You feel that a Cultural Change consultant could bring positive changes to your organization, but where do you start with trying to find the right person for your business, and someone who will make a significant difference?
As you will ultimately make the choice between the experts, we have available, we thought it would be useful to give you some tips to ensure you make the right hire.
These are some ways to make sure you hire the right Cultural Change Consultant.
Have they created change management strategies? A significant part of the role of a Cultural Change consultant is to be able to develop effective change management strategies. It is imperative that the Cultural Change consultant has expertise within this area.
Interpersonal skills are an important for a Cultural Change Consultant and the ability to engage and negotiate. The most important part of managing changes is to ensure employees are onboard with the changes, and that communication is positive throughout the organization. Be sure to check up on this skill during an interview with the consultant.
This role is all about bringing positive changes to the organization, which also align with the values of your organization. Therefore, it is important to take the time to understand the values of the Cultural Change consultant. They must align with your organization in order to be successful.
It is not just about the skills the Cultural Change consultant possesses, but also how they will fit into your organization. With that being said, how can you ensure you make the right hire?
Do they understand your business? It is much better to hire a Cultural Change consultant who has some insight into and experience in your field of business, and even better if they have worked in your industry. As this is a consultancy role, embedding the consultant in your organization must happen quickly and smoothly, so a bit of background knowledge will be hugely beneficial.
Are they goal oriented? As this is very much a role with an important goal, it is imperative that the Cultural Change consultant is goal oriented, and motivated to achieve success. There are various ways to establish whether the candidate is goal-oriented. If they work with a to-do list or break their work into steps, with associated targets, they are a goal-oriented individual.
Do they have a positive attitude? It is vital that you hire the right person for this role, and you can tell a lot by the candidate's attitude. Do they come across as positive with the kind of energy and drive which you know will inspire others? This is one of the most important aspects which will ensure the change is delivered with engagement from employees.
Are they experienced in project management? This role requires the candidate to run successful projects and to do this, they must have proficient project management skills. This includes meeting deadlines and ensuring the project stays within the allocated budget.
Conclusion
Cultural Change consultants can make positive changes within a relatively short period of time. They can develop strategies for any changes you are making within your business, whether these are minor or major changes. If you are looking to make changes within your organization, it is worth considering the help of a Cultural Change consultant to ensure any changes are dealt with smoothly and successfully, while maintaining organizational goals.
Have a Look at our Blog Articles
Get Informed About Trends, Industry News and Learn from Experts' Tips and Tricks