What Do Project Management Office (PMO) Consultants Do?
The project management office (PMO) consultant role includes aspects of planning, organizing, staffing, executing and governing that will maximize productivity and minimize the margin of error.
PMO specialists develop the standard methodologies used to execute tasks and projects so that they can be perfected and repeated. This reduces the propensity for error and enhances productivity throughout the organization.
They also help to facilitate teams and enable them to do their jobs more effectively by streamlining processes, providing on-the-job training, and overseeing their work to ensure quality and timeliness. 
Finally, Project Management Office consultants report on overall project progress to upper management, providing executors with the granular insight needed for effective organizational decision making.
Practical Use Cases
Most In-Demand Services of Project Management Office (PMO) Consultants
Project Execution Strategy
Determine and establish the goals, mission and objectives of your projects and use it to plan your execution activities.
Implementation Planning
Plan your next steps to ensure a successful implementation of your projects
Workflow Guidance
Ensure that all key goals of multiple projects are achieved - prioritize and assign talent accordingly.
Team Coaching
Train and mentor all subordinate project managers and team leads to promote best practices and enrich their skillset
Project Governance
Keep the overview of your projects' progress and track their success
Resource Management
Manage the interdependencies between projects, minimize resource waste and errors as well as repeatable work that was accomplished already.
Why Hire Project Management Office (PMO) Consultants?
While your standard project managers focus on managing the day-to-day activities of the team, Project Management Office (PMO) consultants act with more supervisory capacity, providing the framework from which everyone operates within and manages their individual teams.
There are many different levels at which a PMO can operate: 
Enterprise: Keeping projects and programs aligned with the organization's overall vision and strategy, reporting to the CEO, and exercising authority in tactical decision-making across all projects.
Divisional: Providing support to projects under a specific line of business within the organization. Tasks include team training, resource budgeting, and program orchestration.
Project: Providing support to a single project or program where administrative support, monitoring, and reporting is required. 
Project Management Center of Excellence: In this unique role, the PMO will define standards and procedures for all lower project managers, as well as the methods and tools that can support them and their teams.
Without the overarching, high-level support Project Management Office consultants provide, there is limited insight into the overall health and effectiveness of programs and projects. At a certain point, it becomes difficult to pinpoint areas that may be weighing down projects, initiatives, and programs and keeping them from achieving their goals. 
Here are just a few of the key reasons why you should choose a PMO specialist for your business success: 
Governance
The Project management office (PMO) consultant establishes best practices for each part of the organization by developing standardized methodologies that streamline workflows and enable greater efficiency and accuracy. He/she also provides the organizational framework so that each team member knows their responsibilities within the hierarchy and scope for decision-making authority.
Reporting
PMO specialists act as a connector across the various parts of an organization from C-level executives, to department heads and their respective project managers. They ensure that all parties have visibility where it's needed so that at-risk projects are identified and repaired before a missed opportunity occurs. This also keeps everyone aligned on objectives so the organization can keep moving forward. 
Productivity
Project Management Office consultants can minimize wasted time by managing interdependencies and standardizing repetitive tasks. They're also responsible for making sure that when efficiencies are gained, other departments are informed so that they can implement them and optimize their departments so the entire organization is maturing as one.
Support
Because the Project Management Office (PMO) consultant is often the one who is creating and supervising adherence to methodologies across the organization, it will also fall on them to train the heads of departments on how to implement them. They will mentor and coach project managers and other team leads so that they can execute themselves with their direct reports. 
Strategic Planning
Finally, Project Management Office consultants will partner with senior-level management to prioritize project plans based on long-term goals and implement those plans into timelines with concrete roles, objectives, tasks, and progress milestones. Often this includes the use of project management tools like spreadsheets and Gantt charts and Kanban boards.
Hiring Project Management Office (PMO) Consultants through Consultport is Simple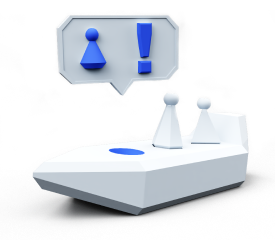 Speak with One
of Our Experts
A Consultport manager will work with you to understand your business and project needs.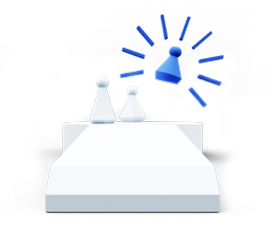 Choose Your
Favorite Candidate
We'll propose handpicked Project Management Office (PMO) Consultants for your project. Our average time to match can be as fast as 48 hours.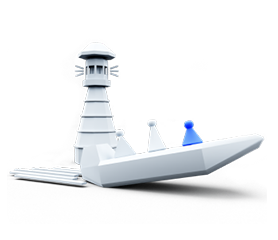 Start
Your Project
Work with your new Project Management Office (PMO) Consultants. We take care of the admin work and are always there for you with personal support.
FAQs
1. What makes Consultport Project Management Office (PMO) Consultants different?
Consultport takes pride in the detailed screening process that enables us to match you with candidates of the highest caliber. Our expert pool is chosen based on experience, personal interviews, and references. What does this mean for you? Handpicked consultants with thorough know-how for your needs.
2. Is hiring Project Management Office (PMO) Consultants through Consultport in less than 48 hours possible?
In most cases, we can propose a potential candidate within a few working days. It depends on the complexity of the request and the time availability of the consultants. We are always committed to providing you with suitable candidates as fast as possible.
3. What does the "no-risk, pay only if satisfied" mean when I search for Consultport Project Management Office (PMO) Consultants?
We are always fully committed to providing you with the highest service. Therefore, when you need Project Management Office (PMO) Consultants, we offer you the request, search, and proposal stages completely free of charge. Every consultant has a different rate, which we communicate to you, with no strings attached.
Project Management Office (PMO) Consultants are in High Demand
Tips on How to Hire Project Management Office (PMO) Consultants
The first step in hiring PMO specialists is to determine where one is needed within your organizational hierarchy. There are many types of PMO specializations available that cater to different types of needs whether it's at an enterprise level, a divisional level, or a project level. 
In addition, you must have clearly defined objectives, both short term and long term, for your Project Management Office consultant as well as the commitment from all the organizational leaders to work in unity with the PMO specialist.  
With that being said, here are some key skill sets to look for.
Strong Communication Skills: The Project management office (PMO) consultant must be able to communicate effectively and consistently throughout projects. It is key that they be able to speak to challenges, provide suggestions, and take action quickly where needed. This includes delegating and exerting authority to keep projects moving in the right direction. 
Detail Orientation & Strong Organization: It goes without saying that the role of a Project Management Office consultant has numerous moving parts that must be accounted for. While this skill set is good for many roles, it is critical for PMO specialists since they must juggle multiple projects and direct reports effectively.
Project Management Tool Skill Set: At the end of the day, tools are necessary to scale businesses and automate tasks. Therefore, the Project management office (PMO) consultant should have a strong working knowledge of the management tools your organization uses.
With the right PMO specialist chosen, the next step is to ensure that expectations are set and a way to measure them is also in place. Here are a few key performance indicators to use when determining a path of success for your new consultant. 
Compare the number of projects completed under budget against those that went over budget. Proper use of financial resources is one of the most critical metrics of success for Project Management Office consultants.
Measure the amount of successfully completed projects under the supervision of the PMO Consultant against those that were completed over deadline or left incomplete. 
Review the return of investment (ROI) for projects managed by the PMO specialist. Not only is this a measure of success, but it also will validate or disprove the current PMO framework your organization is implementing.
Analyze resource allocation for projects. Were the right resources assigned for projects? Were there areas where there was an abundance or a lack of resources where there shouldn't have been? 
Get feedback from project teams to determine if the Project Management Office consultant was supportive during projects. Did he/she provide proper training and mentoring of key skill sets?
Conclusion
The Project management office (PMO) consultant is at the center of every program and project ensuring that best practices are established and implemented. He/she will also ensure that these standards, policies, and methods are applied correctly and that leaders gain the visibility and control they require to deliver desired outcomes.
Have a Look at our Blog Articles
Get Informed About Trends, Industry News and Learn from Experts' Tips and Tricks