What Do Customer Journey Consultants Do?
The success of an organization is primarily the result of the experience the customer has. If this is positive, they are more likely to return to purchase more products or services and tell others about their experience. If it is negative, they won't return and they may leave negative reviews, which are extremely damaging to the success of a business.
This is where the Customer Journey Experts are important. They will ensure the entire journey for the customer is positive from start to finish. This is a highly complex role, as it involves analyzing the customer experience both physically in stores and online, and ensuring every touch-point in the journey gives a positive impression of the brand.
Practical Use Cases
Most In-Demand Services of Customer Journey Consultants
Customer Journey Mapping
Create detailed maps of your target customers and use historical transaction data to create a high-information environment for future decision-making.
Customer Journey Training
Train your employees to provide effective customer journey management for current and future products.
Experience Gap Identification
Identify key pain points and experience gaps and develop appropriate remedies to address them.
Zero Based Design
Rebuild customer journeys from scratch without being biased through existing features
E2E Testing
Simulate the whole user experience end-to-end
Customer Retention Strategy
Determine goals increase stickiness of your brand and keep customers on board
Why Hire Customer Journey Consultants?
The ability to both retain customers and bring aboard new customers are the key to the success of an organization. Many businesses focus only on bringing in new customers, rather than examining the experience their current customers have throughout their journey. Retaining customers is much more valuable, as customers who have had a positive experience will be more likely to shout the praises of your organization, and therefore, bring in new customers. They are also more likely to buy more products from you or use your services again.
These are some reasons why Customer Journey Experts can be highly beneficial for your business.
Customer Journey Analysis
Customer Journey Experts will perform a customer journey analysis, which will identify who your ideal customer is, and they will map the entire journey from the initial advert or contact, to the point of sale and customer support. They will also identify gaps in the journey, for example, the customer may have an entirely positive experience to the point of sale, but are you following up thereafter? This is what the Customer Journey Expert will look at to improve the customer's journey.
Collect and Analyze Feedback
Another important aspect of the role of Customer Journey Experts is to collect feedback from customers to gain an understanding of their feeling of the organization. They may use a variety of sources to extract this information, including analysing reviews, working with marketing teams to deliver surveys and looking at customer data to understand retention levels.
Make Improvements
Customer Journey Experts will use their knowledge and experience to make improvements to the customer journey, based on their insights. They will work with other departments to deliver these improvements, including customer service, technology, and marketing. The improvements may include a more positive marketing campaign, a better website or follow up on customer sales. The consultant will use all the data they have, to develop a strategy of improvements which will ensure the whole customer journey is seamless.
Align with Organizational Goals
It is important that the customer experience aligns with the goals of the organization. For example, if the organization is looking to grow their sales by 100%, there would need to be an emphasis on marketing. Customer Journey Consultants would understand whether the marketing is positive and if it's targeting the right people. They would work with the marketing team to help deliver marketing campaigns which are right for the target audience.Experts in the field of customer journey mapping would also look at customer retention, and what areas need to be improved on to help ensure the targets are achieved.
Hiring Customer Journey Consultants through Consultport is Simple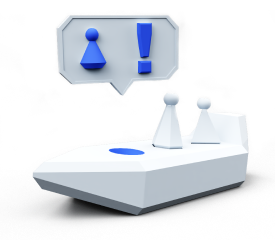 Speak with One
of Our Experts
A Consultport manager will work with you to understand your business and project needs.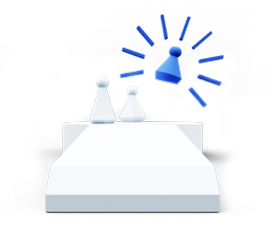 Choose Your
Favorite Candidate
We'll propose handpicked Customer Journey Consultants for your project. Our average time to match can be as fast as 48 hours.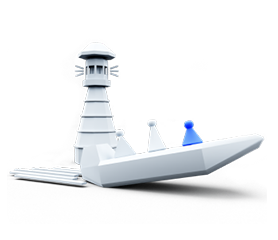 Start
Your Project
Work with your new Customer Journey Consultants. We take care of the admin work and are always there for you with personal support.
FAQs
1. What makes Consultport Customer Journey Consultants different?
Consultport takes pride in the detailed screening process that enables us to match you with candidates of the highest caliber. Our expert pool is chosen based on experience, personal interviews, and references. What does this mean for you? Handpicked consultants with thorough know-how for your needs.
2. Is hiring Customer Journey Consultants through Consultport in less than 48 hours possible?
In most cases, we can propose a potential candidate within a few working days. It depends on the complexity of the request and the time availability of the consultants. We are always committed to providing you with suitable candidates as fast as possible.
3. What does the "no-risk, pay only if satisfied" mean when I search for Consultport Customer Journey Consultants?
We are always fully committed to providing you with the highest service. Therefore, when you need Customer Journey Consultants, we offer you the request, search, and proposal stages completely free of charge. Every consultant has a different rate, which we communicate to you, with no strings attached.
Customer Journey Consultants are in High Demand
Tips on How to Hire Customer Journey Consultants
Customer Journey Consultants can be an extremely beneficial asset to an organization. They can ensure the customer journey is seamless and positive, which are essential if you want your business not only to survive, but to thrive. Customers tend to share their experience with others if they have a positive journey and with customer journey analysis, the consultant can make improvements to keep your business competitive.
At Consultport, the Customer Journey Consultants we provide have brought great benefits to the organizations they have worked with, and they are able to work to a set period to suit your business needs.
We know it is important that you find the right consultant, so these are some tips for ensuring you hire the right fit for your organization.
Do they have proficient data management and analytics skills? The way an organization understands their customers is by using various sources of data. Therefore, the Customer Journey Consultant must have expertise in customer journey analysis and extracting the most useful data to be able to make improvements to the customer journey. Some organizations have a data management department, and the Consultant will work together with them to deliver the best possible customer experience.
Are they a problem solver? A problem solver will identify a risk and be able to make improvements to eradicate or reduce the risk. In this role, it is imperative that the Consultant has the expertise to be able to problem solve.
There are a range of other skills which can prove to be extremely beneficial for this type of role:
Collaboration and Communication – the role of Customer Journey Experts is to make changes to improve the customer experience. This is a role which involves collaborating with a range of other departments. For example, if ads need to be changed, the marketing team will be involved. If there are gaps in the customer service or improvements needed here, the Consultant would need to collaborate with Customer Service Managers to develop a strategy to make these improvements. The ability to collaborate and work together with other people in a positive way is an important aspect of the role of the Consultant.
Empathy – Customer Journey Consultants need to be able to play the role of the customer. They need to be able to understand the customer and relate to how they may feel at different points throughout the journey. The ability to empathise and understand people is critical within this role.
Listening – this role is all about being able to listen to the customer and identifying their needs. The Consultant must have great listening skills so they can understand what the customer's pain points are, to be able to improve these.
Attention to detail – small things can make all the difference to whether the customer has an enjoyable journey, and these may not always be obvious. Therefore it is critical that the Customer Journey Experts are able to pay close attention to detail. For example, the customer may be just missing a quick follow up after they have received their products or service, or they may feel that responses are taking a little too long. These simple tweaks to the customer journey can make all the difference, but they are not always obvious.
Speed – the role of a Consultant is to be able to work with speed – as they may only be hired for a short period of time. They may also need to identify urgent issues in the customer journey. The ability to work quickly is critical within this role.
Conclusion
The Customer Journey Expert will play a key role in ensuring your customer has a positive experience, from viewing markets ads to buying your product or service. If you want to ensure the customer experience is seamless, we can help at Consultport.
Have a Look at our Blog Articles
Get Informed About Trends, Industry News and Learn from Experts' Tips and Tricks