What Do Corporate Finance Consultants Do?
Finance management is a crucial element of a business. Yes, making sales is as well important. However the former determines the latter existence. Production, which prompts sales, is not possible amidst insufficient capital. Due to the critical nature of finance, employing the services of an expert can help in handling financial affairs with the sole purpose of helping a firm maintain financial balance. This specialist comes into a business workforce with an external and objective view of administering finance for a company's gain. How?
Corporate Finance consultants are responsible for implementing actions and strategies in managing budget and structuring a business capital including overseeing the working capital. All of these are directed at maximizing opportunities for a company to increase shareholders' value, thus balancing capital funding for the long run.
Practical Use Cases
Most In-Demand Services of Corporate Finance Consultants
Increase Shareholder Value
Analyze shareholder return drivers and derive measures to optimize.
M&A Strategy
Determine and establish a mission and objective of your M&A activities.
IPO Preparation
Get your company ready for entering the public capital market by ensuring proper financial reporting, a solid governance structure and a convincing equity story.
Business Valuation
Get an independent, professional estimate of your company's / your target company's value through thorough analytic measures.
Debt and Equity Financing
Figure out the optimal financing structure for your company according to the current state at the capital markets.
Corporate Finance Strategy Formulation
Determine and establish the goals, mission and objectives of your corporate finance activities.
Why Hire Corporate Finance Consultants?
Although Corporate Finance advisors are experts on finance-related affairs, their capabilities do not stop there. These individuals employ a number of techniques in and out of financial management to increase a business position. Here are a few of them:
Value Increment
A Corporate Finance Consultant optimizes value to increase the business potential of sourcing capital. The consultant primarily focuses on the internal structures of the firm such as designing and implementing strategies that will enhance and propel value creation. More so, the expert administers lean financial measures to optimize a business's financial function, therefore, driving proficiency. While also overseeing the talent management relative finance. Combined, it bolsters a company's position in sourcing for capital to invest in opportunities.
Assessment and Predictions of Financial Status
In addition to increasing business value to secure capital with ease, Corporate Finance advisors assess and predict a company's financial status. They evaluate the risks involved in taking up opportunities including its potential returns and the impact on the business's financial position. Their responsibilities further stretches implementing financial strategies such as cost analysis and efficiency to mitigate the risk and exponentially increase expected returns.
These experts express the assessment in a financial model to ascertain the business or a project portfolio through its performance. Through this model, they are able to forecast a business's future financial position incorporated in capital budgeting.
Procures and Manages of Large Investments
Corporate Finance specialists play a huge role in increasing company finance by pinpointing new streams of income. They oversee mergers and spearhead acquisition deals to ensure their clients come out on top such as getting a good deal at a fair price. The consultant does this by overseeing negotiations. In addition, Corporate Finance consultants lead the pitches during the acquisition being experts at inferring their clients' value. Through their knowledge of a business finance financial position, they liaise with the accountant contributing to competitive bids. The main aim of the consultant in this aspect is securing profitable investment opportunities that would increase shareholders' value and sustain the business in the long-term.
Debt Management
Managing debt is imperative to a company's survival. Corporate Finance consultants understand the weight of debt on a business's future prospects. This is why they also make themselves accountable for handling their clients' debt better. These experts come up with strategies to manage debt through debt restructuring or debt protection insurance relative to a business capability. They prioritize debt redemption to keep companies from bankruptcy and thus losing their financial power.
Conclusion
Finance is inarguably an integral part of business relevance. It determines the opportunities you can pursue or goals you can set for the year. This is why you need a specialist whose mindset is trained towards ensuring financial balance for your corporation. With Consultport, you can employ the expertise of a Corporate Finance consultant to assure a favorable financial position for your enterprise now and in the future.
Hiring Corporate Finance Consultants through Consultport is Simple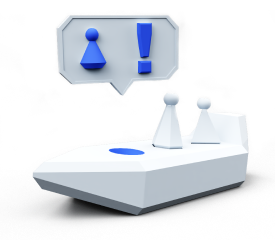 Speak with One
of Our Experts
A Consultport manager will work with you to understand your business and project needs.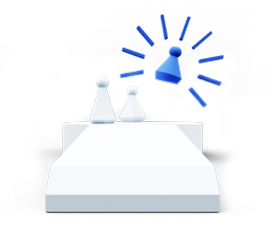 Choose Your
Favorite Candidate
We'll propose handpicked Corporate Finance Consultants for your project. Our average time to match can be as fast as 48 hours.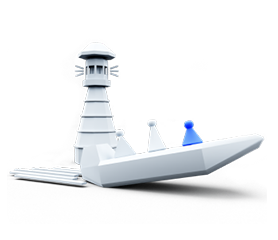 Start
Your Project
Work with your new Corporate Finance Consultants. We take care of the admin work and are always there for you with personal support.
FAQs
1. What makes Consultport Corporate Finance Consultants different?
Consultport takes pride in the detailed screening process that enables us to match you with candidates of the highest caliber. Our expert pool is chosen based on experience, personal interviews, and references. What does this mean for you? Handpicked consultants with thorough know-how for your needs.
2. Is hiring Corporate Finance Consultants through Consultport in less than 48 hours possible?
In most cases, we can propose a potential candidate within a few working days. It depends on the complexity of the request and the time availability of the consultants. We are always committed to providing you with suitable candidates as fast as possible.
3. What does the "no-risk, pay only if satisfied" mean when I search for Consultport Corporate Finance Consultants?
We are always fully committed to providing you with the highest service. Therefore, when you need Corporate Finance Consultants, we offer you the request, search, and proposal stages completely free of charge. Every consultant has a different rate, which we communicate to you, with no strings attached.
Corporate Finance Consultants are in High Demand
Have a Look at our Blog Articles
Get Informed About Trends, Industry News and Learn from Experts' Tips and Tricks