What Do Procurement Cost Reduction Consultants Do?
They help companies save money through a mix of cost optimization and cost reduction measures. They employ supply chain visibility tools to generate a transparent view of cost centers across the entire procurement path. From this view, they isolate processes, contracts, and components that may be costing the company more and recommend solutions to plug these leaks.
Purchasing specialists are also experts in procurement automation. Using detailed analysis, they uncover processes that can result in cost savings through automation. They work closely with procurement managers and other supply chain stakeholders to streamline processes, remove bottlenecks, and introduce cost efficiencies that not only cut costs at the point of procurement but also across the entire supply chain.
Practical Use Cases
Most In-Demand Services of Procurement Cost Reduction Consultants
Procurement Performance Check
Gain a clear picture of your current procurement operations, opportunities, and the gaps in between.
Procurement Benchmarking
Understand your procurement operations and KPIs compared to the industry good practices.
Procurement Cost Transparency
Gain clarity about the shifting prices and be able to react accordingly within your procurement function
Resource Efficiency
Optimize resource allocation and employment to get more out of it
ROI Identification
Evaluate the efficiency and productivity of your daily procurement operations using profound metrics to derive optimizing measures
Contract Negotiations
Evaluate with suppliers how to find an agreement everyone is satisfied with while optimizing your organization's bottom line
Why Hire Procurement Cost Reduction Consultants?
Companies hire procurement cost reduction consultants to save the company money through innovative and sustainable cost-reduction measures. Hiring a purchasing expert helps a company understand its procurement spend (through spend analysis) and identify areas that can be improved. As a remedy, procurement specialists can recommend cost reduction measures such as switching to cheaper vendors, or cost optimization measures, such as process automation. In either case, they dig deep into a company's purchasing processes, surface cost-saving opportunities, and recommend actions to harness these opportunities.
Moreover, procurement cost reduction consultants offer crucial insights and support in the following areas:
Centralize and Digitize Procurement
Procurement cost reduction consultants help centralize procurement so companies can take advantage of consolidated procurement data. With this data, they help companies quickly analyze expenditure, formulate cost efficiency strategies, and rationalize supplier costs. Purchasing experts also help digitize the procurement process, creating a central hub that acts as a single source of truth for all procurement decisions. Leveraging a centralized and digitized procurement hub, they help companies take the guesswork out of procurement and make data-driven procurement decisions instead.
Review Existing Agreements
Procurement cost reduction consultants review current and new contractual agreements and find opportunities to make savings. During the review process, they address factors like age of the contract, cost drivers, market condition changes, supply chain transformation, and digitalization and use these as a basis to formulate new cost-saving measures. They also bring strong negotiating skills to the table during negotiations with new vendors, helping the company secure favorable procurement terms.
Streamline Supply Chain Costs
Procurement cost reduction consultants consider procurement costs as a factor of the entire supply chain and approach it from a holistic perspective. They analyze the whole supply chain and look for opportunities to either lower costs or optimize costs. Working closely with other supply chain stakeholders, they map the supply chain, review supply chain policies, and address possible gaps in inventory management and procurement costing. By ensuring supply chain costs are streamlined, they help a company not only save money but also gain better visibility of what its significant costs are.
Switch to Cost-Effective Alternatives
Procurement specialists analyze vendor contracts and replace costly vendors with more cost-effective ones. The vendor analysis they perform includes transport costs, rebates, returns and replacements, just-in-time delivery capabilities, and emergency inventory availability. They carefully weigh these factors against the company's cost reduction priorities and pick the best-match vendors. In some cases, they may even recommend upstream (manufacturing) substitutes as a procurement cost reduction measure.
Hiring Procurement Cost Reduction Consultants through Consultport is Simple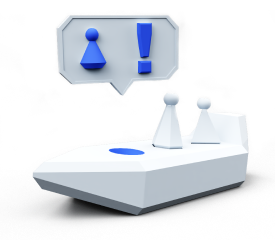 Speak with One
of Our Experts
A Consultport manager will work with you to understand your business and project needs.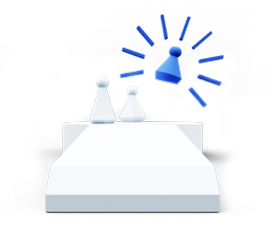 Choose Your
Favorite Candidate
We'll propose handpicked Consultants for your project. Our average time to match can be as fast as 48 hours.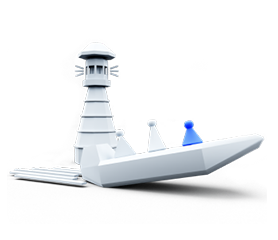 Start
Your Project
Work with your new Consultants. We take care of the admin work and are always there for you with personal support.
FAQs
1. What makes Consultport Consultants different?
Consultport takes pride in the detailed screening process that enables us to match you with candidates of the highest caliber. Our expert pool is chosen based on experience, personal interviews, and references. What does this mean for you? Handpicked consultants with thorough know-how for your needs.
2. Is hiring Consultants through Consultport in less than 48 hours possible?
In most cases, we can propose a potential candidate within a few working days. It depends on the complexity of the request and the time availability of the consultants. We are always committed to providing you with suitable candidates as fast as possible.
3. What does the "no-risk, pay only if satisfied" mean when I search for Consultport Consultants?
We are always fully committed to providing you with the highest service. Therefore, when you need Consultants, we offer you the request, search, and proposal stages completely free of charge. Every consultant has a different rate, which we communicate to you, with no strings attached.
Procurement Cost Reduction Consultants are in High Demand
Have a Look at our Blog Articles
Get Informed About Trends, Industry News and Learn from Experts' Tips and Tricks