What Do Sustainability Strategy Consultants Do?
Sustainability strategy consultants develop and execute strategies that address sustainability issues like energy use, raw material sourcing, recycling, and pollution reduction. Through a well-designed sustainability strategy, they help companies implement organizational processes and policies better aligned with environmental considerations. Additionally, they help monitor and evaluate the effectiveness of implemented sustainability programs across the people, processes, and product spectrums.
Sustainability specialists also have formidable research and analytical skills that help them unearth opportunities within sustainability trends. They use these skills to create a solid business case for pursuing a specific sustainability strategy. Moreover, they include perspective in the sustainability strategy that considers how operational business unit-level practices can help foster a sustainability culture across an organization.
Practical Use Cases
Most In-Demand Services of Sustainability Strategy Consultants
Sustainability Audit
Assess the current capabilities and implementation of sustainable practices in your company.
Carbon Footprint Analysis
Collect quantified data reflecting the overall carbon footprint of your business operations and define strategies aimed at reduction.
Supply Chain Reduction
Assess local and regional possibilities of supplier substitutions to reduce the length and breadth of your supply chain.
Low-Carbon Growth
Target decreased carbon emissions in your growth strategies.
Net Zero Emission Strategy Definition
Unleash your company's sustainability potential by working towards net zero emissions.
Circular Economy Practices
Refine your carbon emission reduction potential by implementing cost and carbon efficient circular economy practices.
Why Hire Sustainability Strategy Consultants?
Hiring a sustainability strategy consultant helps align a company's corporate responsibility with an increasingly sustainability-oriented business landscape. They help a company merge pragmatic sustainability solutions with bottom-line ROI. To achieve this, they assist a company not only focus on urgent sustainability issues but also propose changes that create significant long-term value. Working with a sustainability specialist gives a company the right skills to formulate a sustainability action plan that fully embeds in the existing core strategy while strengthening the company in the long-term. Such an action plan will span sustainability areas like climate change, recycling, plastics, and waste disposal.
Moreover, sustainability strategy consultants offer crucial insights in the following areas:
Financial Sustainability Strategy
Sustainability specialists help a company address sustainability while maintaining the financial viability of its core business. Through in-depth financial analysis, they offer insights into how the business can undertake more sustainable practices while maintaining or even boosting current financials. By generating a financial impact matrix, they help a company visualize how various strategies will impact profitability, hence fostering a more data-driven decision-making process.
Stakeholder Sustainability Strategy
Sustainability strategy consultants help a company evaluate its partnerships and stakeholder relationships to discover sustainability opportunities. They analyze partnerships with suppliers and vendors to uncover possible sustainability opportunities, like creating recycling loops with relevant suppliers. They also analyze stakeholder relationships such as with local communities to understand how to better align processes, practices, and policies with community-level sustainability efforts.
Business Model Sustainability Strategy
As markets transform with a heavier emphasis on sustainability, working with a sustainability specialist can help a company reimagine its business model to succeed in this emerging reality. Sustainability consultants help a company evaluate its various business units and practices and discover business model innovations that meet both sustainability and profitability criteria. Additionally, they support a company in establishing structures and systems that help guarantee the success of a sustainability strategy.
Contribution Sustainability Strategy
Indirect contribution, a significant factor in sustainability, is another area in which sustainability specialists prove indispensable. By performing business network analysis, they identify ways in which a business can indirectly contribute to sustainability. For instance, by introducing self-servicing features to its products, a company can help end-customers derive more value from longer-lasting products. By recommending measures like this, a sustainability strategy specialist can help a company undertake effective contribution sustainability strategies.
Hiring Sustainability Strategy Consultants through Consultport is Simple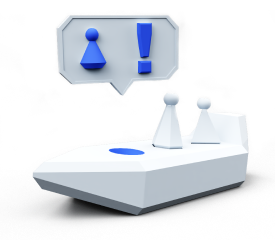 Speak with One
of Our Experts
A Consultport manager will work with you to understand your business and project needs.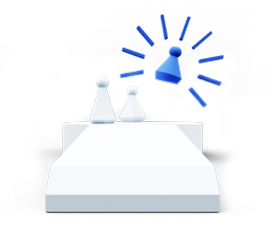 Choose Your
Favorite Candidate
We'll propose handpicked Sustainability Strategy Consultants for your project. Our average time to match can be as fast as 48 hours.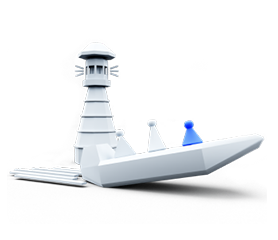 Start
Your Project
Work with your new Sustainability Strategy Consultants. We take care of the admin work and are always there for you with personal support.
FAQs
1. What makes Consultport Sustainability Strategy Consultants different?
Consultport takes pride in the detailed screening process that enables us to match you with candidates of the highest caliber. Our expert pool is chosen based on experience, personal interviews, and references. What does this mean for you? Handpicked consultants with thorough know-how for your needs.
2. Is hiring Sustainability Strategy Consultants through Consultport in less than 48 hours possible?
In most cases, we can propose a potential candidate within a few working days. It depends on the complexity of the request and the time availability of the consultants. We are always committed to providing you with suitable candidates as fast as possible.
3. What does the "no-risk, pay only if satisfied" mean when I search for Consultport Sustainability Strategy Consultants?
We are always fully committed to providing you with the highest service. Therefore, when you need Sustainability Strategy Consultants, we offer you the request, search, and proposal stages completely free of charge. Every consultant has a different rate, which we communicate to you, with no strings attached.
Sustainability Strategy Consultants are in High Demand
Tips on How to Hire Sustainability Strategy Consultants
Determining which sustainability strategy consultant to work with involves evaluating your panel of specialists across several capabilities. Since all your options will have extensive skills and experience in diverse sustainability fields, it is essential to work with the one whose skills match your sustainability objectives. For instance, if your sustainability objective is to cut factory carbon emissions, consider working with a specialist with extensive carbon reduction consulting experience. Similarly, consider recycling experience in scenarios where recycling is the most viable sustainability project.
When evaluating possible sustainability specialists to work with, consider those with a broad set of skills and experience achieving sustainability results in scenarios like yours.
As such, we recommend the following skills when picking the best sustainability specialist for your company:
Research and Analytic Skills
Creating a robust sustainability strategy involves researching and analyzing multidimensional data to estimate project feasibility. With solid analytical skills, the best sustainability specialists dive into sustainability issues, stakeholder concerns, and business case implications to derive crucial insights around a sustainability push. Also, they use these skills to gain perspective around how pursuing a specific strategy will affect different business units and components. Therefore, identifying profound research and analytic capabilities is a positive first step towards identifying your ideal consultant.
Innovation Skills
Successful sustainability strategies leverage innovation to upgrade and optimize existing systems. The best sustainability strategy consultants understand that in most cases, incremental changes can have a more achievable and longer-term impact than a big bang solution. As such, innovating internal processes like supply chain or reimagining product use cases can sometimes provide the most substantial sustainability outcomes. When considering your panel of experts, innovation is a crucial skill that your selection should have.
Creative Skills
Achieving effective sustainability relies on outside-the-box thinking, which is another important consideration when selecting a sustainability specialist. In scenarios where there is no low hanging fruit in terms of sustainability opportunities, the best sustainability experts employ creativity to produce novel and groundbreaking sustainability strategies. They achieve such pioneering strategies through asymmetrical thinking and the combination of disparate sets of data and information in unique ways. Working with a creative sustainability specialist can uncover unprecedented opportunities that yield exceptional results.
Collaboration Skills
Because sustainability is a multidisciplinary effort, the right sustainability specialist for your project will have good collaboration skills. They will efficiently and quickly navigate finance, operations, supply chain, human resource, and other departments in a quest to create a unifying sustainability strategy. Once developed, they will collaboratively deploy the strategy through effective and inclusive onboarding programs that bring together the entire organizational hierarchy, from C-Suite to the machine floor.
Interpersonal Skills
Sustainability projects often rely on high-level negotiations to secure resources and goodwill. For example, a sustainability specialist will need to negotiate with and convince a CFO to allocate funding, a process that requires solid interpersonal skills. Additionally, they will need to establish buy-in at the mid-management level, primarily because this tier will be tasked with most of the work related to actualizing the sustainability strategy. With profound interpersonal skills, the best sustainability consultants build consensus centers around these and other essential project levers.
Visionary Skills
The best sustainability consultants can help company leadership see the possibilities of pursuing a sustainability strategy. While forecasts and modeling have their place, a visionary perspective offers an optimistic best-case scenario of what possibly lies ahead. By working with a visionary sustainability specialist, it is possible to explore unique aspects of how a company can reach its sustainability goals. From these perspectives, the company can formulate unconventional sustainability strategies that give it an edge in a rapidly evolving business landscape.
Have a Look at our Blog Articles
Get Informed About Trends, Industry News and Learn from Experts' Tips and Tricks