What Do Travel Cost Optimization Consultants Do?
Most businesses, especially large organizations, incorporate a significant amount of travel into their strategies, and without careful monitoring of these costs and expenses, it can end up being extremely costly.
Travel Cost Optimization specialists not only have the expertise to monitor the costs, but they also have experience in developing strategies for businesses, which help them to improve the way they travel. They are experts within the travel sector, and they know how to get the best deals and how to ensure businesses keep their travel costs contained.
With a growing need for businesses to reduce their costs, a Travel Cost Optimization specialist can make a significant difference, especially for those organizations where travel is a significant part of their operations.
Practical Use Cases
Most In-Demand Services of Travel Cost Optimization Consultants
Travel Cost Assessment
Gain an overview on your spendings for business traveling and assess it relative to peers
Expenditure Control
Implement processes to control travel expenditures
Emphasizing Employee Satisfaction
Ensure your employees' satisfaction besides implementing cost efficiency measures
Booking Channel Analysis
analyze booking channels your employees are using and assess consolidation opportunities
Sustainable Transportation Methods
Increase awareness for sustainable travel options while optimizing costs
Contingency Planning
Determine clear courses of action and possible alternatives to reduce costs and ensure effective cash management.
Why Hire Travel Cost Optimization Consultants?
If you don't have the expertise or resources in-house to deal with travel analysis, it can be challenging to understand where money is being spent, and what this amounts to. The role of Travel Cost Optimization consultants is to ensure that you are spending wisely with any travel which takes place within your organization.
If travel is a significant part of the way your organization operates, it is important that you get the best possible value from it.
These are some reasons why you may want to consider hiring Travel Cost Optimization specialists.
Cost Saving
The main objective for the consultant is to minimize costs associated with travel. The consultant will analyze all your data related to travel within your organization, including flights, taxis, and expenses, and will develop a strategy to help reduce costs. This may include changing travel times, type of travel and accommodation to ensure that you are not paying more than you need to for travel costs. With expertise in cost savings, the Travel Cost Optimization consultants will provide you with a detailed plan on where you can make significant savings.
Best Deals
If you don't analyze your travel costs and data, you could end up paying significantly more than you should. The Travel Cost Optimization expert can get you the best deals on your travel. They have expertise in price comparison and a relationship with different suppliers. They know the best strategies to adopt to ensure you get the best deals, and they will also usually have strong persuasion skills.
Expense Management
Quite often, the cost of flights etc is where the focus is, but there are other travel costs which need to be taken into consideration, such as meals, taxis, and entertainment. It is the job of the consultant to carefully analyze data related to these additional expenses and develop a strategy to keep these costs down. For example, finding alternative ways to travel, rather than using taxis. There are many expenses which are often unnecessary, and it is the job of the consultant to drill down on these and make positive changes wherever possible.
Consolidation
Quite often, different areas of travel can be consolidated by the same supplier to make them more cost effective. By analyzing data and understanding which suppliers are being used for what aspects of travel, the Travel Cost Optimization expert is in a better position to advise on where positive adaptations can be made.
Hiring Travel Cost Optimization Consultants through Consultport is Simple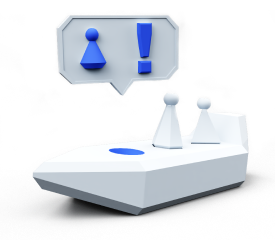 Speak with One
of Our Experts
A Consultport manager will work with you to understand your business and project needs.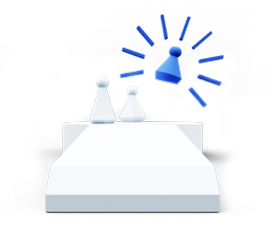 Choose Your
Favorite Candidate
We'll propose handpicked Travel Cost Optimization Consultants for your project. Our average time to match can be as fast as 48 hours.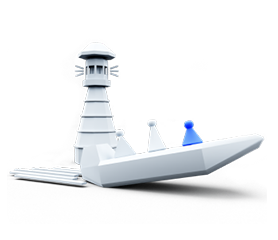 Start
Your Project
Work with your new Travel Cost Optimization Consultants. We take care of the admin work and are always there for you with personal support.
FAQs
1. What makes Consultport Travel Cost Optimization Consultants different?
Consultport takes pride in the detailed screening process that enables us to match you with candidates of the highest caliber. Our expert pool is chosen based on experience, personal interviews, and references. What does this mean for you? Handpicked consultants with thorough know-how for your needs.
2. Is hiring Travel Cost Optimization Consultants through Consultport in less than 48 hours possible?
In most cases, we can propose a potential candidate within a few working days. It depends on the complexity of the request and the time availability of the consultants. We are always committed to providing you with suitable candidates as fast as possible.
3. What does the "no-risk, pay only if satisfied" mean when I search for Consultport Travel Cost Optimization Consultants?
We are always fully committed to providing you with the highest service. Therefore, when you need Travel Cost Optimization Consultants, we offer you the request, search, and proposal stages completely free of charge. Every consultant has a different rate, which we communicate to you, with no strings attached.
Travel Cost Optimization Consultants are in High Demand
Have a Look at our Blog Articles
Get Informed About Trends, Industry News and Learn from Experts' Tips and Tricks