What Do Rebate Management Consultants Do?
Rebate management consultants primarily assist a company streamline, automate, and manage its discount processes. They work closely with procurement and supply chain departments to identify and eliminate high-value rebate errors. Using historical data, they analyze rebate models and recommend improvements that plug revenue leaks and increase customer loyalty without pressuring sales margins or volumes.
Rebate management consultants also audit and enhance traceability across the end-to-end rebate process, including sales data entry, vendor rebate contracts, rebate calculations, and payments. Through their input, they help companies shift away from one-size-fits-all rebate programs to more profitable adaptive programs. Through enhanced reporting and rebate modeling (what-if scenarios), they also help companies anticipate how rebate decisions can affect future profitability.
Practical Use Cases
Most In-Demand Services of Rebate Management Consultants
Peer Pricing
Push your sales force performance by benchmarking their achieved prices against best-case scenarios.
Rebate Audit
Gain a clear picture of your current rebate operations, opportunities, and the gaps in between.
Rebate Reporting
Gain clarity and regular updates on given rebates and their effects on profitability
Promotion Design
Increase revenue through attractive promotions without harming market positioning
Rebate Automation
Leverage on profound software to streamline rebate processes
Pricing Strategy Identification
Determine and establish the goals, mission and objectives of your Pricing methodology based on data-driven findings.
Why Hire Rebate Management Consultants?
Hiring rebate management consultants assists a company in undertaking effective discount management processes and practices. Since rebates are a useful sales tactic, working with a rebate management consultant can help a company maximize rebate benefits and avoid costly errors like late payments, over and underpayments. Such errors are associated with poor vendor rebate management like outdated contracts, uniform rebates, and high rebates for thin-margin products. Companies that hire discount management specialists to implement rebate programs are more flexible and better aligned to each vendor's needs and offer incentives that boost customer loyalty while protecting the company's interests.
More specifically, rebate management consultants offer crucial insights and support in the following areas:
Automate Rebate Management
Hiring a rebate management consultant can help a company to automate its discount management systems quickly. By leveraging the specialist's discount automation expertise, the company can identify automation opportunities, review vendor options, and procure the right discount management solution. Rebate management consultants also help a company deploy the solution by onboarding vendors to the system, training sales, and procurement staff, and linking the system to the company's overall supply chain systems.
Create Customized Rebate Programs
Rebate management consultants help a company transition from a one-size-fits-all rebate system to more customizable rebate programs. They help a company to segment vendors by product value, end price, and sales volume, metrics that help ensure rebates offered are customized to each segment. For instance, thin-margin or "skinny" product segments can get lower discounts compared to higher-margin product segments. Through customizable rebate programs, a company can also quickly adapt rebates to changing vendor relationships and product dynamics.
Protect Margins, Volumes, and Prices
Rebate management consultants perform the crucial duty of protecting company margins, volumes, and prices through carefully crafted rebate programs. To protect and grow margins, the specialists implement inclusion and exclusion matrices that determine which product lines get rebates and which ones are exempt. They help boost sales volumes by implementing rebate programs that increase discounts based on set volume targets. Regarding pricing, rebate management consultants help device programs that prevent customers from passing on savings to end customers, a practice that can severely undercut pricing and brand-building objectives.
Gain Fiscal Clarity
Hiring rebate management consultants helps a company to gain visibility of how much it owes and how much it is owed in rebates. With enhanced fiscal visibility, a company can easily calculate its P&L position with accurate rebate metrics factored in. By introducing greater financial clarity, rebate management consultants help a company identify and fix potential revenue leaks occasioned by poorly negotiated rebate agreements, inaccurate sales data, and an incomplete picture of all rebates currently on offer.
Hiring Rebate Management Consultants through Consultport is Simple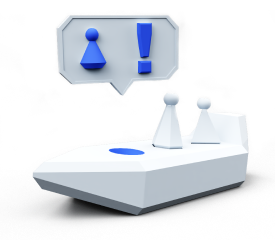 Speak with One
of Our Experts
A Consultport manager will work with you to understand your business and project needs.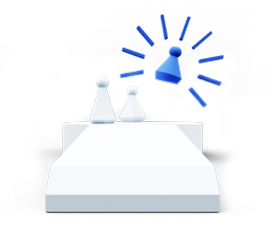 Choose Your
Favorite Candidate
We'll propose handpicked Rebate Management Consultants for your project. Our average time to match can be as fast as 48 hours.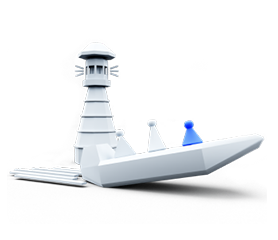 Start
Your Project
Work with your new Rebate Management Consultants. We take care of the admin work and are always there for you with personal support.
FAQs
1. What makes Consultport Rebate Management Consultants different?
Consultport takes pride in the detailed screening process that enables us to match you with candidates of the highest caliber. Our expert pool is chosen based on experience, personal interviews, and references. What does this mean for you? Handpicked consultants with thorough know-how for your needs.
2. Is hiring Rebate Management Consultants through Consultport in less than 48 hours possible?
In most cases, we can propose a potential candidate within a few working days. It depends on the complexity of the request and the time availability of the consultants. We are always committed to providing you with suitable candidates as fast as possible.
3. What does the "no-risk, pay only if satisfied" mean when I search for Consultport Rebate Management Consultants?
We are always fully committed to providing you with the highest service. Therefore, when you need Rebate Management Consultants, we offer you the request, search, and proposal stages completely free of charge. Every consultant has a different rate, which we communicate to you, with no strings attached.
Rebate Management Consultants are in High Demand
Have a Look at our Blog Articles
Get Informed About Trends, Industry News and Learn from Experts' Tips and Tricks