What Do SAP SD Consultants Do?
SAP SD consultants are recruited into an organization to support the implementation of SAP SD. They will undertake an analysis of the requirements of the business, including workshops, and mapping and develop SAP SD to ensure it meets the needs of the organization. The role of the consultant is to design SD, customize it and also ensure adequate testing is carried out.
They will also deal with any issues which may arise with the software, including investigation and diagnosis. In addition, the role of SAP SD consultants includes providing system training as required, and consulting services on projects.
Practical Use Cases
Most In-Demand Services of SAP SD Consultants
SAP SD Implementation
Implement SAP SD applications in your ERP system
Program Customization
Customize modules to adjust them to your needs
Customer Data Management
Manage your customer data and allow for thorough analyzes
Order Process Development
Operationalize your sales processes digitally
Billing Management
Implement E-billing systems and benefit from less costs, less errors and higher efficiency
Employee Coaching
Coach your employees and train them to ensure the full usage of all functionalities of your ERP system
Why Hire SAP SD Consultants?
If you are implementing SAP SD into your business, it is important that you hire an expert within this to ensure it is all done efficiently. SAP SD senior consultants will use their expertise to help support the implementation of SAP SD. The consultants can be a useful asset to your business.
If you are considering hiring SAP SD consultants into your organization, these are some reasons why it may be a good idea.
System Solutions
The consultant will listen to your business requirements and provide solutions to the system which will help ensure it meets your needs. The system will be adapted, as appropriate, so it delivers all the functions you are looking for.
Testing of SD
SAP SD Senior Consultants have responsibility for configuration of testing of SD. They can ensure you are maximizing the benefits of SAP SD. This will allow it to run as efficiently as possible.
Troubleshooting
If there are any issues with the SAP SD implementation, the consultant will be able to investigate these issues, as well as analyzing and solving any issues. With the help of SAP SD consultants, any issues can be dealt with quickly and efficiently.
Propose Enhancements
With the knowledge and expertise the consultant can bring to the business, they will be able to propose any enhancements which will benefit your business. They will take time to understand your needs and will adapt it to suit.
Consulting Services
SAD SD consultants are also able to provide consulting services, both on the implementation and other projects to support this. It is important to have an expert on hand to be able to offer advice when you need it, and the consultant will be able to provide this. A consulting service can be extremely useful when you or any other members of staff have any questions about the system.
Training
If there is training needed for staff, this may be an additional service that the consultant can provide. With this training, your staff will get thorough knowledge on the system and therefore, will be able to make the best use of it. This also frees up your own time to focus on day to day responsibilities, rather than on providing training.
Mentor
Depending on the SAP SD consultant, they may also be able to provide a mentor service for junior staff. This may be an area they have expertise in and will be able to fulfil, if it is something you wish to provide for staff.
Hiring SAP SD Consultants through Consultport is Simple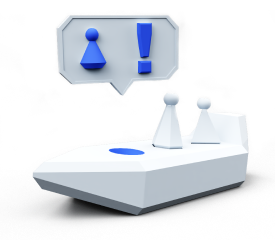 Speak with One
of Our Experts
A Consultport manager will work with you to understand your business and project needs.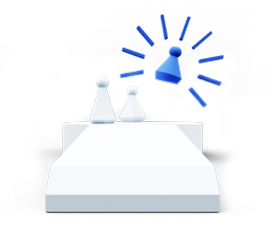 Choose Your
Favorite Candidate
We'll propose handpicked SAP SD Consultants for your project. Our average time to match can be as fast as 48 hours.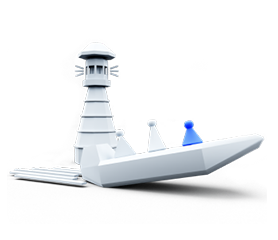 Start
Your Project
Work with your new SAP SD Consultants. We take care of the admin work and are always there for you with personal support.
FAQs
1. What makes Consultport SAP SD Consultants different?
Consultport takes pride in the detailed screening process that enables us to match you with candidates of the highest caliber. Our expert pool is chosen based on experience, personal interviews, and references. What does this mean for you? Handpicked consultants with thorough know-how for your needs.
2. Is hiring SAP SD Consultants through Consultport in less than 48 hours possible?
In most cases, we can propose a potential candidate within a few working days. It depends on the complexity of the request and the time availability of the consultants. We are always committed to providing you with suitable candidates as fast as possible.
3. What does the "no-risk, pay only if satisfied" mean when I search for Consultport SAP SD Consultants?
We are always fully committed to providing you with the highest service. Therefore, when you need SAP SD Consultants, we offer you the request, search, and proposal stages completely free of charge. Every consultant has a different rate, which we communicate to you, with no strings attached.
SAP SD Consultants are in High Demand
Tips on How to Hire SAP SD Consultants
SAP SD consultants can help ensure the smooth implementation of SAP SD, which enables your organization to maximize the potential benefits of this for your business. The expertise they bring is imperative in ensuring you also diminish any problems and that all staff are trained properly on it.
It is, of course, important that you make the right hire when you introduce an SAP SD consultant into your business. These are some ways to ensure you recruit the right person into the job.
Do they have significant experience in the implementation of SD modules, as well as being able to offer support? This role requires an expert within SAP SD, both in being able to implement it, and train others.
Are they a problem solver? There are likely to be issues which will need ironed out as your organization gets up to speed with SAP SD. This means that hiring a consultant who can solve problems, will be imperative.
Do they have industry experience? Although it may not be essential, it can help if the SAP SD consultant has industry experience, as they are able to understand your business processes more, which means they can maximize the benefits of SAP SD for your business.
Can they work independently? This is very much a role where the consultant will have to come in and hit the ground running. It is not a role where they will have direction or support, they will be able to know exactly what they are doing and work completely independently.
There are other skills which may be useful to consider when you are looking to hire SAP SD Consultants, and these are just some of them.
Communication and Interpersonal Skills – Although this is a role where the Consultant will work independently, they will also need to have good communication and interpersonal skills. They will be working together with different teams to ensure the implementation of SAP SD is successful, and therefore, they must be able to get on well with others.
Results Oriented – There will be a focus on delivering results in this role and reaching a positive conclusion. The Consultant hired into this role, must be a result oriented individual.
Flexible – This role will have changing priorities and it is, therefore, important that the Consultant hired into the role has a flexible attitude and is happy to deal with different priorities as they arise.
Training – There will usually be a need to train other staff members, and experience in training and presenting will be hugely beneficial for a consultant hired into this role.
Creativity – The ideal candidate will be able to use their creativity to predict and deal with any changes and how these may have an impact on the business.
Written Communication – There will be a requirement to write documentation and the Consultant must have solid written communication skills, with the ability to pay close attention to detail.
Self-Motivated – As this role is for someone who will work independently, it is important that they are a self-starter, with plenty of motivation.
Organized – The SAP SD consultant will be required to work on a range of different tasks at any given time, and they must be highly organized, and be able to manage themselves well.
Time Management – With a range of responsibilities and deadlines to manage, solid time management skills are key. If the consultant has specific experience in project management, this will be extremely useful.
Positive Attitude – As this role requires the consultant to work well with others and to provide support to different teams throughout the business, it is important that they have a positive attitude, and are able to motivate staff in the organization.
Conclusion
With the implementation of SAP SD, it is important to get an expert on board to ensure it is as efficient as possible and offers the most benefits to your organization. With a consultant in place for this role, you can ensure the implementation process runs smoothly and there are no issues which may affect your business processes.
At Consultport, we have experienced SAP SD consultants available to help. If you'd like to get in touch, we can discuss your needs in more detail, and provide you with the most suitable consultant to support your business.
Have a Look at our Blog Articles
Get Informed About Trends, Industry News and Learn from Experts' Tips and Tricks