What Do Business Process Redesign Consultants Do?
Business Process reengineering allows corporations to adapt to changes around them that could threaten their survival, and most importantly profitability. This becomes a need for businesses when the competition has found a more efficient way in terms of speed and cost of manufacturing leading to more supply to meet demand.
Companies could easily identify this through competitor analysis and implement its results. It also goes beyond modeling the competition but also to align their process to a new industrial regulatory policy. For efficiency, consultants are required to lead this transformation due to their expertise and the technicalities involved which they fully comprehend.
Business Redesign consultants first reassess a corporation's current workflow and procedures, design, set realistic goals, and then effectively implement an updated business model that aligns with the objectives. This could be anything from cutting costs to improve profit potential, adjust to a new regulation, or meet up with current trends already initiated by the competitors.
Practical Use Cases
Most In-Demand Services of Business Process Redesign Consultants
Margin Maximization
Increase your product's profitability if thin margins have eroded over time
Customer Centric Transformation
Redesign your organization and put your customers into every function's focus
Resource Allocation
Ensure that investments are made in the most promising fields of your organization
Outsourcing Opportunity Identification
Discover functions and processes within your organization which do not belong to your core business and set free important resources if outsourced
Operational Efficiency
analyze you business and define measures to create efficient operative processes
Zero-Based Design
Think processes from scratch without being biased by existent structures
Why Hire Business Process Redesign Consultants?
Business Redesign Model scheme is best executed by specialists due to their knowledge of the industry and external view on a company's operations. Bringing these experts onboards affords your staff to focus on daily operations while slowly adjusting to an impending new environment. Here are some activities that a Business Redesign consultant executes thus revamping your processes:
Identify and Work with Priorities
One reason why external parties are best suited for the role initiating a Business Redesign Model is their ability to identify an action that requires remodeling. While assessing a company's current process, the Business Process Redesign consultant identifies and prioritizes actions that more resources should be directed at. Although in some cases this process redesign demands businesses dump their present procedures for a new and improved one, it is not the case. It is up to these specialists to either restructure while prioritizing or implement a new structure best suited to both industrial and customers' demands.
Performance Improvement
Business Process reengineering is targeted at efficiency. Despite the initial objectives of remodeling a business procedure, companies typically end up improving. However, it would require the expertise of a specialist to take the necessary steps to ensure this improvement reflected in quality increase. Business Process Redesign consultant design strategies towards this such as improving collaboration which prompts easier information dissemination leading to faster access to data enhancing productivity.
Cost Management
Redundancies are usually exposed through Business Process reengineering. While the specialist evaluates a company's current procedures inefficiencies and activities leading to wastages are spotted. Know that in several cases, managing cost is the goal of this transformation and it is up to a Business Redesign consultant to ensure this outcome by reducing staff, tighten the budget, consolidation, whichever the expert deems necessary without infringing on quality of business performance. Regardless, at the end of the day, operational cost is greatly reduced leading to more profit.
Customer-centric environment
Through Business Process Redesign Training, companies tend to create a customer-centric environment that instigates demands. That is besides cost management and improvement of performance, Business Redesign consultants ensure that the revamped business process model revolves around satisfying the needs of customers leading to profit maximization. The experts look to either intensify the process to meet up with customers' expectations or augment and diversify processes to better serve customers through innovation.
Conclusion
Technological advancement continually forces businesses to reevaluate their operations. This often leads to Business Process reengineering. Although the process is quite cumbersome, when done correctly becomes an advantage for companies.
Technology as we can conclude is not the only factor. Like its advancement, other factors such as a change in customers' expectations are now a commonality business deal with every now and then. Consultport Business Redesign consultants can help your businesses meet up with this new norm while mitigating the risk that comes with its frequency and need for efficiency.
Hiring Business Process Redesign Consultants through Consultport is Simple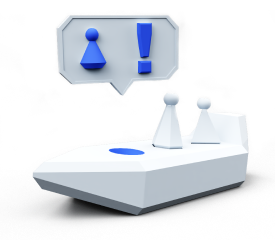 Speak with One
of Our Experts
A Consultport manager will work with you to understand your business and project needs.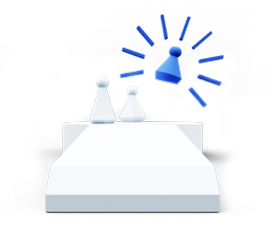 Choose Your
Favorite Candidate
We'll propose handpicked Business Process Redesign Consultants for your project. Our average time to match can be as fast as 48 hours.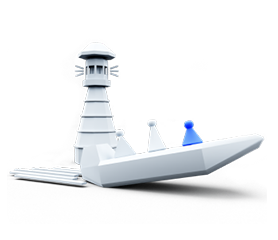 Start
Your Project
Work with your new Business Process Redesign Consultants. We take care of the admin work and are always there for you with personal support.
FAQs
1. What makes Consultport Business Process Redesign Consultants different?
Consultport takes pride in the detailed screening process that enables us to match you with candidates of the highest caliber. Our expert pool is chosen based on experience, personal interviews, and references. What does this mean for you? Handpicked consultants with thorough know-how for your needs.
2. Is hiring Business Process Redesign Consultants through Consultport in less than 48 hours possible?
In most cases, we can propose a potential candidate within a few working days. It depends on the complexity of the request and the time availability of the consultants. We are always committed to providing you with suitable candidates as fast as possible.
3. What does the "no-risk, pay only if satisfied" mean when I search for Consultport Business Process Redesign Consultants?
We are always fully committed to providing you with the highest service. Therefore, when you need Business Process Redesign Consultants, we offer you the request, search, and proposal stages completely free of charge. Every consultant has a different rate, which we communicate to you, with no strings attached.
Business Process Redesign Consultants are in High Demand
Have a Look at our Blog Articles
Get Informed About Trends, Industry News and Learn from Experts' Tips and Tricks