What Do Search Engine Marketing (SEM) Specialists Do?
The internet has dominated the universe spreading across business industries. Companies are obligated to respond to this trend and adapt to its demands. Since there are over 3 billion searches per day across all search engines, businesses carry out Search Engine Marketing (SEM) to exploit this medium. SEM is an integral part of digital marketing that sought to actualize corporation goals by thrusting them into the limelight. Its many benefits include analyzing search intent to facilitate business improvement directed at positively enhancing customer perception.
However, it comes with challenges like using the "right" keywords and building a campaign around them. This is why companies often have to employ the services of a Search Engine Marketing consultant, who understands the requirement that would ensure success. Search Engine Marketing consultant plan, draft and drive a strategy including researching relevant keywords, testing their impact, and through paid and organic mediums prompt traffic by ensuring clickable advertisements copies. Companies can then get the most out of this position such as promoting a new or existing product and increasing their market size.
Practical Use Cases
Most In-Demand Services of Search Engine Marketing (SEM) Specialists
CPC Analysis
Assess the effectiveness and ROI of you CPC investments.
SERP Bidding
Make your way to top search engine positions through effective implementation of automated bidding algorithms.
PPC ROI Assessment
Assess the effectiveness and ROI of your PPC investments.
Geotargeting
Discover how geographically different stakeholders can be addressed in more customer centric ways.
Landing Page Optimization
Use SEO tools and customer journey mapping to optimize the visibility, user flow and consumer retention of your landing pages.
SEM Strategy Definition
Identify proper implementation of SEM strategies across all areas of your online presence.
Why Hire Search Engine Marketing (SEM) Specialists?
SEM is a complex framework that covers a huge part of digital marketing. It includes several techniques that when accurately implemented possess immense potential businesses can exploit. SEM consultants are familiar with these techniques and possess the skills to efficiently act on it. Here are a few implementations to expect from these experts:
Keywords Research and Usage
Search Engine Marketing revolves around keywords. These are the most important elements of SEM. Using the wrong keywords completely rules out a campaign. Search Engine Advertising experts understand how critical keywords are and take the necessary steps to select the right ones. They determine suitable keywords. Know that keywords suitability is not only dependent on the words people use in search engines. Consultants ensure the keywords align with searches, are relevant to their clients, well-constructed, well-placed in ads copies, and capable of triggering clicks.
Besides, SEM consultants also build campaigns around keywords focused on accomplishing a certain goal. That is, if the goal of a company is to expand their market size, these consultants know how to look for the specific words or phrases to use, and make it relevant to their client's offering. You can see now that keywords research and usage are not only dependent on its search scale but also the target, campaign's goal, and also trends.
Effectively Implement the FOMO Technique
Fear of Missing Out (FOMO) is often implemented by advertisers to create a sense of urgency which is highly effective in stimulating a response from the target audience. However, its efficiency does not necessarily state it is ALWAYS successful. Search Engine Marketing consultants can efficiently apply this technique ensuring several elements are in place such as the use of countdown, timing to elicit the FOMO effect from targets.
Assist in Designing Custom Landing Pages
For certain campaigns, while wrong keywords decrease business visibility, generic landing pages reduce traffic and thus conversion possibilities. Hence using the right keywords could become insignificant if businesses fail to create custom landing pages. Search Engine Advertising consultants direct ad copies to the answers of customers' search intent. For instance, if an ad copy is centered around ankle-length boots, it would be a mistake to direct clicks to boots in general. Customers need ankle length boots which an ad specifies, sending such individuals to boots in general potentially cuts their sales journey.
Conclusion
Search Engine Marketing is not only very effective when accurately implemented but also scalable and cost-effective. It exhibits the most advantages that come with digitization. Through Consultport, businesses can connect with Search Engine Marketing consultants who can strategically further improve their online exposure and increase their profitability through targeted and segmented advertisement converting leads to customers.
Hiring Search Engine Marketing (SEM) Specialists through Consultport is Simple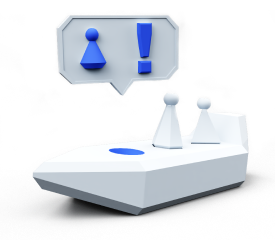 Speak with One
of Our Experts
A Consultport manager will work with you to understand your business and project needs.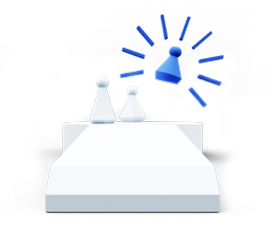 Choose Your
Favorite Candidate
We'll propose handpicked Search Engine Marketing (SEM) Specialists for your project. Our average time to match can be as fast as 48 hours.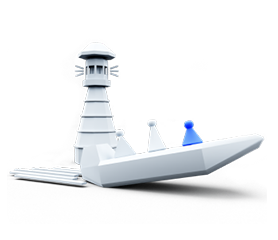 Start
Your Project
Work with your new Search Engine Marketing (SEM) Specialists. We take care of the admin work and are always there for you with personal support.
FAQs
1. What makes Consultport Search Engine Marketing (SEM) Specialists different?
Consultport takes pride in the detailed screening process that enables us to match you with candidates of the highest caliber. Our expert pool is chosen based on experience, personal interviews, and references. What does this mean for you? Handpicked consultants with thorough know-how for your needs.
2. Is hiring Search Engine Marketing (SEM) Specialists through Consultport in less than 48 hours possible?
In most cases, we can propose a potential candidate within a few working days. It depends on the complexity of the request and the time availability of the consultants. We are always committed to providing you with suitable candidates as fast as possible.
3. What does the "no-risk, pay only if satisfied" mean when I search for Consultport Search Engine Marketing (SEM) Specialists?
We are always fully committed to providing you with the highest service. Therefore, when you need Search Engine Marketing (SEM) Specialists, we offer you the request, search, and proposal stages completely free of charge. Every consultant has a different rate, which we communicate to you, with no strings attached.
Search Engine Marketing (SEM) Specialists are in High Demand
Have a Look at our Blog Articles
Get Informed About Trends, Industry News and Learn from Experts' Tips and Tricks