What Do Business Intelligence Consultants Do?
Business Intelligence Consultants will work together with clients and IT teams to analyze data. They are experts in turning data into information used for making business decisions which are critical in improving the processes of an organization.
With the data, they can understand critical issues which may be affecting the business and they can also provide training to a business on how to use data effectively for customer profiling and customer support. They have extensive knowledge in the importance of data and how it can be turned into important market research.
Through data analysis, Business Intelligence Specialists can identify improvements, and develop business cases to support changes to processes to make the organization more effective and competitive.
Practical Use Cases
Most In-Demand Services of Business Intelligence Consultants
Competitive Intelligence
Gain thorough insights into your competitors' organizations and how they try to secure their competitive advantage
Data Analytics
Leverage on augmented insights from professional analytics and derive strategic measures.
Data Visualization
Gain strategic insights and derive adequate actions from visualizing extensive data sets
Why Hire Business Intelligence Consultants?
To ensure your organization is successful, you must make informed decisions on your customer profiling, market segmentation and procedures. Business Intelligence Consultants can extract data which will help improve your business, and help you make decisions quicker, so you stay competitive.
If you want to improve your business processes, product profitability, and make your organization more competitive, it is worth hiring Business Intelligence Consultants.
These are some reasons to consider hiring a consultant within business intelligence.
Make the Right Business Decisions
For a business to make important long-term decisions, they need to have access to operational data and information in a timely manner. It is too time consuming for managers to do this, which is why it can be useful to hire Business Intelligence specialists. The Consultant can use a wide range of data held within the business to ensure informed decisions are made, which can help your business stay competitive. A consultant within business intelligence can be a valuable resource.
Save Time
The process of extracting and analyzing is time consuming, and it is not something you want to pass onto other employees. Not just because of the time it will take, which will affect their day to day job, but also the fact that they won't have the expertise to ensure the data is used to maximize the potential of it. Business Intelligence consultants are experienced in using data effectively and this can save you time, while also ensuring the work is done efficiently.
Stay Competitive
Other companies will be hiring or will already have Business Intelligence consultants in place. If you don't hire one, you may be less competitive, as you will not be maximising the potential of your business. If you want to ensure you stay competitive, it is worth considering a professional within this field.
Tailor Products and Services
With the help of Business Intelligence Specialists, you can use customer data to gain insights into what your customers want. This can allow you to deliver products and services which are most desired by your customers. Therefore, you can increase your profits, and your customer base.
Plan your services
There are always times when products and services are more popular, and it is important to be aware of these fluctuations to forecast and prepare for future needs. This allows you to ensure you are neither understocked nor overstocked at any time throughout the year. This means less delays, and a better overall service for your customers.
Hiring Business Intelligence Consultants through Consultport is Simple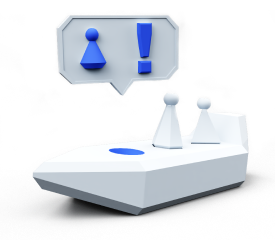 Speak with One
of Our Experts
A Consultport manager will work with you to understand your business and project needs.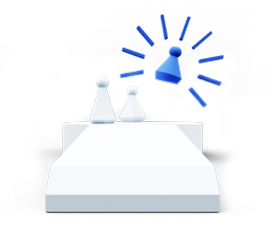 Choose Your
Favorite Candidate
We'll propose handpicked Business Intelligence Consultants for your project. Our average time to match can be as fast as 48 hours.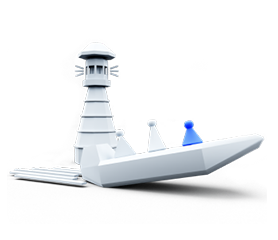 Start
Your Project
Work with your new Business Intelligence Consultants. We take care of the admin work and are always there for you with personal support.
FAQs
1. What makes Consultport Business Intelligence Consultants different?
Consultport takes pride in the detailed screening process that enables us to match you with candidates of the highest caliber. Our expert pool is chosen based on experience, personal interviews, and references. What does this mean for you? Handpicked consultants with thorough know-how for your needs.
2. Is hiring Business Intelligence Consultants through Consultport in less than 48 hours possible?
In most cases, we can propose a potential candidate within a few working days. It depends on the complexity of the request and the time availability of the consultants. We are always committed to providing you with suitable candidates as fast as possible.
3. What does the "no-risk, pay only if satisfied" mean when I search for Consultport Business Intelligence Consultants?
We are always fully committed to providing you with the highest service. Therefore, when you need Business Intelligence Consultants, we offer you the request, search, and proposal stages completely free of charge. Every consultant has a different rate, which we communicate to you, with no strings attached.
Business Intelligence Consultants are in High Demand
Tips on How to Hire Business Intelligence Consultants
Business Intelligence Consultants can make the best use of the many sources of data held within your organization. This can allow you to make more informed business decisions, improve processes and help you become more competitive.
These consultants are experts within this field and can really drive your business forward. It is important to hire the right person for the job, and these are some of the key skills to look out for when hiring Business Intelligence consultants.
Do they have a solid understanding of data and analytics – The ability to analyze and understand data is essential in this role, and experience within statistics is also highly beneficial. A background/qualification within mathematics or science is even more useful.
How profound is their experience in technology? The ideal candidate will have expertise using different types of technology.
Do they collaborate well with others? The whole purpose of Business Intelligence Specialists is to work well with others to understand and change business processes. The ideal candidate must be able to work well with others, taking the time to listen and understand their needs. They will understand the strengths of the people they work with, and how to use these to the advantage of the business.
Business Intelligence specialists can be an asset to your organization, and these are some additional skills which are worth considering when hiring one of these consultants into your business.
Problem Solving – This role requires an individual who has solid problem solving skills. They should be able to anticipate, identify and define any problems, through the extraction and analyzing of data. They should also be able to find solutions to any problems they encounter.
Attention to Detail – It is often the small detail within data which can help the Business Intelligence Consultant to determine any issues and to make important decisions to improve business processes and procedures. Attention to detail skills are imperative in this role.
Initiative – The specialist should be someone who shows initiative. They should be able to work well on their own, with minimal supervision.
Information Seeking – As they will be dealing with a range of information and data, the Business Intelligence specialist must be an individual who can seek out the right kind of information and use this to enhance the performance of the organization.
Great Communicator – This role requires an individual who can express their opinions and ideas to a range of people within the business. They must be able to communicate well, including both in written and oral form. In addition, they must be able to listen to others and take the opinions of others on board for the good of the business.
Report Writing – One of the key aspects of this role is report writing. The ideal candidate for a role as a Business Intelligence consultant will have good report writing skills, together with the ability to present the information from the report.
Able to Meet Deadlines – This role requires someone who can work quickly and meet deadlines. They must have excellent timekeeping skills and have the ability to work under pressure.
Conclusion
Businesses use a wide range of different types of data from a variety of sources and it is the job of Business Intelligence consultants to make the best use of this information. The extraction and analyzing of this key data can help improve the organization's business processes. If you hire a consultant for this type of work, you can ensure your business stays competitive.
At Consultport, we have experienced Business Intelligence specialists who are available and ready for their next assignment. Get in touch and let us know your requirements, and we will help you select the right one to suit your needs.
Have a Look at our Blog Articles
Get Informed About Trends, Industry News and Learn from Experts' Tips and Tricks