What Do Customer Journey Mapping Consultants Do?
Customer Journey Mapping Experts create and manage the customer journey map. The map is a visual representation of what the customer experiences when they interact with your brand, including social media and email communication.
The Consultant will then create journeys for different groups of customers to understand how they come across your brand and their preferred method of engagement, through to the final sale.
Customer Journey Mapping Consultants have expertise in analyzing customer insights, and through this, they can identify the pain-points of customers, as well as any challenges they face.
Through their experience, they can also present insights to your teams to ensure they understand the customer's experience. This is particularly useful for marketing and customer service teams.
Practical Use Cases
Most In-Demand Services of Customer Journey Mapping Consultants
Touch Point Assessment
Gather and analyze all information on how and where your organization targets its customers
Conversion Improvement
Increase conversion rates by optimizing customer experience at specific touchpoints
CX KPIs
Determine quantifiable indicators to measure customer experience
Why Hire Customer Journey Mapping Consultants?
Customer journey mapping experts are valuable to an organization, as they have the expertise to understand customers and help tailor their experience to make it as enjoyable as possible.
The more enjoyable the journey, the more likely you are to both retain customers, and ensure they share their positive experiences of your organization.
If you are considering hiring a Customer Journey Mapping Consultant, these are some reasons why they can be a great asset to your business.
Create a personal experience
Customers want to feel that they are special, and that their business is valuable. With the help of a Customer Journey Mapping Consultant, you can gain a better understanding of your customers, and personalize the experience for them. Through customer journey mapping they can get insights into what customers are looking for and how to best engage with them to optimize their experience.
Understand customer perception
To be able to improve the customer journey, you need to understand their perception of your brand. This can be done through the journey mapping process. For example, analyzing feedback customers are giving you, what they are saying on social media etc. Even if a customer is loyal, there may be aspects of the experience they are not enjoying, and with mapping, you can find the pain points and make improvements. The Consultant has the expertise and knowledge to extract this information, and to ensure you make any improvements where necessary.
Analyzing buyer personas
An important aspect of customer journey mapping is to look at the different buying personas you have, and to analyze key information including how they find your organization, and how they move through the funnel to purchasing your product or service. This allows you to refine these different parts of the funnel to ensure you are offering the customer a positive experience. The Customer Journey Map Consultants are experts in identifying and analyzing buyer personas.
Building a connection
To establish a strong relationship with your customers, you need to be able to build an emotional connection with them. The only way to do this successfully is to understand them and what their challenges are. The customer journey mapping process is an important way to establish and build this connection with your customers, and this is where the Consultant can help. The knowledge and expertise they have is key in establishing this crucial connection.
Identifying Issues in the Customer Journey
Through the customer journey mapping process, the consultant can identify any issues in the journey which need to be rectified. For example, a delayed response to emails. By defining and correcting these areas, you can improve the overall success of your business.
Hiring Customer Journey Mapping Consultants through Consultport is Simple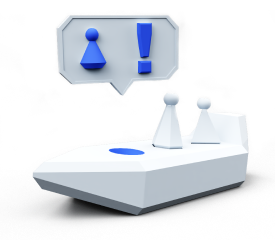 Speak with One
of Our Experts
A Consultport manager will work with you to understand your business and project needs.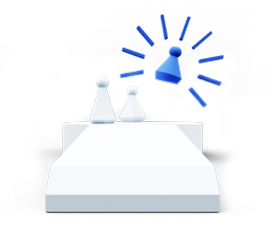 Choose Your
Favorite Candidate
We'll propose handpicked Customer Journey Mapping Consultants for your project. Our average time to match can be as fast as 48 hours.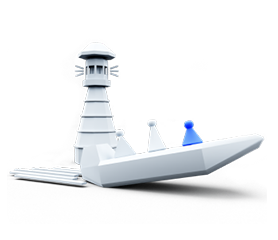 Start
Your Project
Work with your new Customer Journey Mapping Consultants. We take care of the admin work and are always there for you with personal support.
FAQs
1. What makes Consultport Customer Journey Mapping Consultants different?
Consultport takes pride in the detailed screening process that enables us to match you with candidates of the highest caliber. Our expert pool is chosen based on experience, personal interviews, and references. What does this mean for you? Handpicked consultants with thorough know-how for your needs.
2. Is hiring Customer Journey Mapping Consultants through Consultport in less than 48 hours possible?
In most cases, we can propose a potential candidate within a few working days. It depends on the complexity of the request and the time availability of the consultants. We are always committed to providing you with suitable candidates as fast as possible.
3. What does the "no-risk, pay only if satisfied" mean when I search for Consultport Customer Journey Mapping Consultants?
We are always fully committed to providing you with the highest service. Therefore, when you need Customer Journey Mapping Consultants, we offer you the request, search, and proposal stages completely free of charge. Every consultant has a different rate, which we communicate to you, with no strings attached.
Customer Journey Mapping Consultants are in High Demand
Have a Look at our Blog Articles
Get Informed About Trends, Industry News and Learn from Experts' Tips and Tricks