What Do Customer Service Strategists Do?
If you make customers happy, they will not only return to buy more of your products or services, they will also tell others about it, which will further boost your business.
A Customer Service Strategist will analyse your customer service strategy and develop ways to enhance these, so that you are delivering the best possible service for your customers.
They will use their expertise to enhance every aspect of the customer service you are offering, with the end goal of providing your customers with an exceptional service.
Organizations recruit these strategists when they want to expand their business, or in cases where they feel they need to improve the service they are offering. If customers feel negatively about your brand, the consultant can turn things around.
Practical Use Cases
Most In-Demand Services of Customer Service Strategists
Customer Service Benchmarking
Understand your customer service operations and KPIs compared to the industry good practices.
Customer Service Strategy
Plan and execute customer service strategies that guarantee customer retention and long-term competitive advantage.
Customer Experience Optimization
Employ strategies that increase customer retention by focusing on customer service experience enhancements.
Service Vision
Define long-term goals for customer service and loyalty to your company to implement effective processes to work towards that goal.
Customer Service Training
Enable expert customer service by engaging your customer service team in regular development of their skills.
Customer Data Strategy
Gain insight into the purchasing history and brand interactions users have with your product to implement software that addresses customer needs.
Why Hire Customer Service Strategists?
Customer Service strategists are hired by organizations to enhance your business by ensuring the customer service you provide is at the highest level. When you deliver exceptional customer service, it helps you to retain and attract customers, and it also gives you a competitive edge.
These consultants can play a pivotal role in an organization, and they are a great investment. These are some reasons why you may want to consider hiring a Customer Service Strategist.
Improve Customer Service
The main role of the consultant is to improve your customer service. With their skills and expertise on delivering high quality customer service, they can analyze the customer service you currently offer and develop a strategy to improve this.
Increase Customer Retention
When you provide good customer service, your customers will be happy and more likely to stay loyal to you. They will have an enjoyable customer journey and feel valued. With the help of a Customer Service strategist, you will have a strategy in place which will ensure you are delivering a quality service and doing all you can to retain and attract customers.
Modify Product or Service
The consultant will analyze the nature of the queries you are receiving from customers, so that you can tailor your product or service to meet with their requirements. For example, if the queries are about the length of time the delivery takes, this is an area you can look at refining. Similarly, if customers are querying the quality of the product or service you are providing, you can look at measures you can take to enhance these.
Motivate Customer Service Team
Customer Service Strategists are passionate about delivering a quality service to customers, and they can use their passion to motivate the customer service team. They can provide training for staff on how they can deliver an exceptional service and if your team is currently underperforming, they can give them that desire again to improve their service.
Set Customer Service Goals
It is important that customer service representatives are working towards a common goal, and this is what the Customer Service Strategist can help design and develop. They can create goals and ensure these help your business to continue to grow. They can help you understand how to measure goals and the timeframe. With regular goals to achieve and a clear structure, it is much easier for your organization to reach its true potential.
Hiring Customer Service Strategists through Consultport is Simple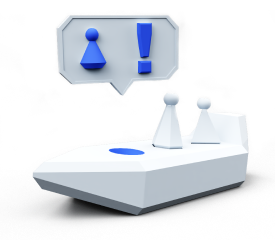 Speak with One
of Our Experts
A Consultport manager will work with you to understand your business and project needs.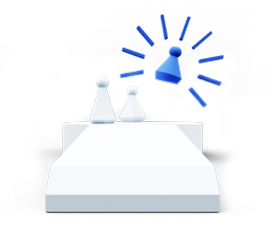 Choose Your
Favorite Candidate
We'll propose handpicked Customer Service Strategists for your project. Our average time to match can be as fast as 48 hours.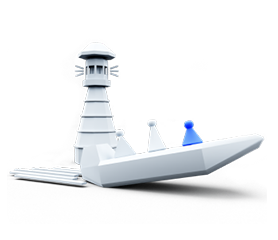 Start
Your Project
Work with your new Customer Service Strategists. We take care of the admin work and are always there for you with personal support.
FAQs
1. What makes Consultport Customer Service Strategists different?
Consultport takes pride in the detailed screening process that enables us to match you with candidates of the highest caliber. Our expert pool is chosen based on experience, personal interviews, and references. What does this mean for you? Handpicked consultants with thorough know-how for your needs.
2. Is hiring Customer Service Strategists through Consultport in less than 48 hours possible?
In most cases, we can propose a potential candidate within a few working days. It depends on the complexity of the request and the time availability of the consultants. We are always committed to providing you with suitable candidates as fast as possible.
3. What does the "no-risk, pay only if satisfied" mean when I search for Consultport Customer Service Strategists?
We are always fully committed to providing you with the highest service. Therefore, when you need Customer Service Strategists, we offer you the request, search, and proposal stages completely free of charge. Every consultant has a different rate, which we communicate to you, with no strings attached.
Customer Service Strategists are in High Demand
Have a Look at our Blog Articles
Get Informed About Trends, Industry News and Learn from Experts' Tips and Tricks