What Do Supply Chain Strategy Consultants Do?
Supply Chain Strategy consultants provide an end-to-end supply chain strategy that covers crucial aspects like sourcing, manufacturing, warehousing, distribution, and last-mile fulfillment. Leveraging specialized experience and in-depth insights, they help companies to engineer supply chain networks that act as a core competitive advantage. This advantage can be represented by superior manufacturing processes, lower costs, faster time-to-market, fulfillment partnerships, and predictive inventory management.
By working with a supply chain strategy consultant, a company can undertake a supply chain "health check" that evaluates and matches current capabilities to business objectives. From this health check, the supply chain specialist will develop a supply chain strategy that helps a company overcome issues like margin pressure, capacity constraints, and technological gaps. The resulting action plan fully aligns supply chain processes with the company's strategic ambition.
Practical Use Cases
Most In-Demand Services of Supply Chain Strategy Consultants
Supply Chain Reinvention
Plan a new supply chain incorporating the newest technologies and innovations in the field
Capacity Constraints Assessment
Identify all capacity constraints in your supply chain and quantify their impact
Strategic Alignment
Align your supply chain strategy with your corporate strategy
Network Optimization
Optimize your network of suppliers and logistic providers to create bottom line improvements
Supply Chain Visibility
Increase transparency within your supply chain to spot strengths and weaknesses within it
Blockchain Employment
Employ blockchain technologies into your supply chain to improve tracking options and make it less prone to fraud
Why Hire Supply Chain Strategy Consultants?
Supply chain strategy experts introduce crucial insights to a company's supply chain that result in improved customer value, greater process resilience and intelligence, and enhanced sustainability. Whether the company runs a local or global business, a supply chain strategy consultant can help boost a company's capacity to thrive in a complex market environment and weather market-related shocks.
Moreover, working with a supply chain strategy consultant ensures a company remains at the cutting edge of supply chain digital transformation, a vital prerequisite in an age of digital disruption. Companies that work with supply chain strategy specialists achieve reduced expenses, better agility, enhanced flexibility and responsiveness, and an overall improvement in competitiveness and profitability.
More specifically, supply chain strategy consultants provide strategies that encompass the following areas:
Supply Chain Diagnostics
A supply chain strategy should adapt to a constantly changing market and evolving customer requirements. Supply chain strategy consultants offer technology-enhanced visibility of what is working and what is not. They develop a strategy based on a deep understanding of best-in-class industry KPIs that helps drive optimal supply chain performance.
Inventory Analytics
Supply chain strategy specialists help companies harness the power of inventory analytics to track inventory levels, classify inventory, forecast demand, manage obsolescence, and liquidate excess stock. With the right inventory analytics in place, companies save on time spent managing inventory and costs associated with inventory tracking and storage.
Network Engineering
Supply chain strategy consultants help companies upgrade their traditional linear supply chain structures to a more dynamic multi-dimensional supply chain network. By leveraging technology, the consultant helps interconnect internal and external supply chain components like suppliers, production and distribution centers, demand zones, and transport and logistics assets.
Supply Chain Digitization
As Industry 4.0 transforms marketplaces, working with a supply chain strategy consultant can help a company achieve better process transparency for enhanced cost-efficiency. Through working with a supply chain strategy specialist, a company can remain competitive in a rapidly digitizing market environment by integrating technologies like cloud computing, software-as-a-service (SaaS), and advanced data analytics.
Supply Chain Risk Management
Supply chain strategy specialists offer crucial support in helping a company manage the risks represented by rapid globalization, natural disasters, and increasing competitive pressure from outliers. Working with a supply chain strategy specialist can help enhance the overall competitiveness and resilience of a company, helping it avoid or withstand costly disruptive headwinds.
Hiring Supply Chain Strategy Consultants through Consultport is Simple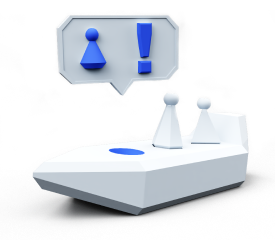 Speak with One
of Our Experts
A Consultport manager will work with you to understand your business and project needs.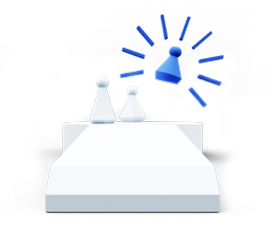 Choose Your
Favorite Candidate
We'll propose handpicked Supply Chain Strategy Consultants for your project. Our average time to match can be as fast as 48 hours.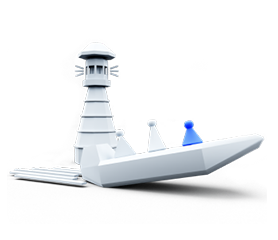 Start
Your Project
Work with your new Supply Chain Strategy Consultants. We take care of the admin work and are always there for you with personal support.
FAQs
1. What makes Consultport Consultants different?
Consultport takes pride in the detailed screening process that enables us to match you with candidates of the highest caliber. Our expert pool is chosen based on experience, personal interviews, and references. What does this mean for you? Handpicked consultants with thorough know-how for your needs.
2. Is hiring Consultants through Consultport in less than 48 hours possible?
In most cases, we can propose a potential candidate within a few working days. It depends on the complexity of the request and the time availability of the consultants. We are always committed to providing you with suitable candidates as fast as possible.
3. What does the "no-risk, pay only if satisfied" mean when I search for Consultport Consultants?
We are always fully committed to providing you with the highest service. Therefore, when you need Consultants, we offer you the request, search, and proposal stages completely free of charge. Every consultant has a different rate, which we communicate to you, with no strings attached.
Supply Chain Strategy Consultants are in High Demand
Tips on How to Hire Supply Chain Strategy Consultants
Selecting the right supply chain strategy consultant can help create a robust supply chain that acts as the backbone for your business. By matching their skills and experience with your project needs, you can unlock your supply chain potential by making the right strategic decisions. The ideal supply chain strategy specialist comes with substantial supply chain reinvention, network, and inventory optimization and transport and logistics skills. Additionally, they bring soft skills useful in extracting insights from different players within the supply chain and unlocking insights on how to align external supply chain players with internal objectives.
From a broad perspective, all supply chain strategy experts within your selection panel will deliver value to your company. However, focusing on the following capabilities can help you pick the right one and ensure you maximize the value you gain:
Industry, Process, and Subject Matter Expertise
The right supply chain strategy consultant for your project will have matching industry, process, and subject matter expertise. Industry expertise will ensure they understand best-practice within your industry as well as apply their working knowledge to common industry challenges. Process expertise will guarantee they know how the different components within your supply chain processes work. Similarly, subject matter expertise will help them leverage their knowledge to create a technically-sound supply chain strategy that makes no assumptions and avoids generalizations.
Supply Chain Technology Experience
With digital capabilities playing an increasingly pivotal role in supply chain strategies, your supply chain strategy consultant must have experience with relevant supply chain technologies. While the experience does not need to be hands-on, they should have a high-level perspective of how different technologies can impact a supply chain strategy. Moreover, through this knowledge, they will offer critical recommendations of what technological capabilities would have the most significant impact on desired strategic outcomes.
Project Management Skills
Creating a robust supply chain strategy relies upon a consultant's ability to manage the rigorous process of auditing current systems, organizing existing and new resources, and aligning such resources with identified KPIs. With great project management skills, the best supply chain strategy consultants create a strategic supply chain action plan that the company can quickly deploy and measure.
Cost Accounting Skills
The right supply chain strategy consultant will help you move away from a one-size-fits-all cost accounting structure to a segmented cost-to-serve model. By leveraging this crucial set of skills, they will help you analyze your per-customer and per-product cost-to-serve, identify discrepancies, and create a servicing model that saves you time and money. Moreover, through a clearly articulated cost-to-serve analysis, it will be clear how various supply chain components contribute to gross margins.
Cross-cultural Awareness
In a global marketplace, vendor networks can often span countries and even continents. Working with a supply chain consultant with this awareness can help catapult a company into a solid network position with such vendors. By considering cross-cultural factors like deal cycles, negotiation norms, and infrastructure constraints, the supply chain strategy consultant can help a company sidestep costly supply chain fumbles when dealing with a broad spectrum of vendors. Working with the right consultant, a company can realize more robust networks that lead to higher states of efficiency.
Local or Global Supply Chain Experience
Depending on whether your supply chain is local, global, or a hybrid, your supply chain strategy consultant should have complementary skills and experience. On the domestic front, they will bring a keen understanding of the local supply chain environment, including, the 3PL ecosystem, competitive landscape, and possible local disruptive factors. On a global scale, they will bring extensive experience structuring global supply chain strategies that have helped companies capture market share, reduce costs, and secure greater global supply chain control.
Have a Look at our Blog Articles
Get Informed About Trends, Industry News and Learn from Experts' Tips and Tricks