What Do Omni-Channel Marketing Experts Do?
Gone are the days when businesses could keep customers satisfied through one channel. Digitalization has left in its wake changing consumer behavior that demands the intersection between different traditional and digital media to reach, keep, and satisfy customers. So, to meet up the needs and expectations of customers, businesses need a holistic strategy that promotes the interaction of channels targeting customers according to behavior. This is just what Omnichannel Marketing Experts do.
They facilitate the adjustment and consolidation of your marketing channels based on customer activity analysis to give your customers an individualized experience. Omnichannel experts develop multi-channel plans that combine established and digitalized channels and customers' purchase point, offline, and online experiences. This helps companies facilitate customer satisfaction and retention, multiplying sales, and profitable growth.
Practical Use Cases
Most In-Demand Services of Omni-Channel Marketing Experts
Marketing Channel Identification
Identify the marketing channels you are currently using and learn how addressing them holistically will reap higher rewards.
Consumer Journey Mapping
Visually identify the interactions a customer has with your product to implement an omnichannel marketing strategy that targets all touch points.
Technology Gap Analysis
Take inventory of the platforms on which you currently market to identify the missing pieces.
Silo Elimination
Allow your user to have a united marketing experience with your product by eliminating silos in your internal team.
Device Identification
Figure out what devices your users use to interact with your product.
Omnichannel Marketing Leadership
Establish best-in-class strategies and processes to get to the next level of your omnichannel marketing strategy.
Why Hire Omni-Channel Marketing Experts?
Companies want their customers to stay with them but are 0% guaranteed that customers would repurchase through previous channels. Most customers do not even purchase on their first channel of interaction, meaning losses in both, potential customers and sales.
Companies have since realized not only the importance of several customer-modeled channels but also the difficulty in executing these. To ensure your customers are given that seamless and holistic experience that intersects online and offline preferences, in-store, mobile, and device-oriented contact and confidence, they strategize objectives for channel expansion, identify channels, analyze consumer behavior, identify devices, and even more. Omnichannel Specialists in the field of marketing have skills that include the following aspects, amongst others:
Strategic Objective Identification and Planning
First, Omnichannel Experts help companies identify their goal in going Omnichannel. There are several outcomes to fulfill. Your company's need might be more to improve customer experience than increase instant revenue. Experts help by analyzing company performance and customer feedback. With the identification of the best objective, experts go further to execute strategic capabilities to help achieve your objectives. Depending on the purpose, plans minimize markdowns, reduce shipping and transportation costs, etc. These are all ways to enhance the channels while fulfilling goals.
Marketing Channel Tracing and Customer Trajectory Mapping
This is another Omnichannel marketing strategy that experts offer businesses. Omnichannel consultants identify what marketing channels your brand uses currently and affect their optimal use. This they do by identifying how the customer interacts presently with your brand. With this knowledge, Omnichannel Marketing Consultants go on to execute marketing strategies that reach all points of customer interaction.
Device and Technology Analysis and Gap-filling
For seamless omnichannel execution, marketing experts catalog current marketing media to pinpoint lapses. The advent of new channels does not only guarantee businesses can omit them but assures customers would switch to them. That is why a robust Omnichannel marketing strategy is figuring out what devices and platforms customers carry out interactions with brands. Omnichannel Marketing Consultants use inventories from these analyses to ensure they fill in on gaps and ensure businesses fulfill their promises to customers on wide-ranging and relevant platforms.
Tunnel Vision Elimination
Omnichannel Marketing Consultants help streamline business experience with customers by eliminating intra-company tribalism. Silos are enemies to holistic brand delivery as it prevents integration between different units. Experts strategize the breakdown of internal tunnel vision, which facilitates the adaptation of channels.
Implementation of Management and Leadership
After drawing up the blueprints required to deliver promises to customers in line with relevant technology, Omnichannel Marketing Consultants follow up objectives to realization. Plans include order management systems that brands coordinate demands across their channels. Changes can become overwhelming not only for customers but also for companies. This is why Omnichannel consultants guide brands through roadmaps to fulfill tactical plans. Phased rollouts are excellent strategies they use, which reduce complications and enhance easy adaptability. Omnichannel experts are best at determining the timeline effective for rollout.
Contact Consultport today. Our pool of consultants can help your business maximize sales on different channels but employ strategies focused around a customer experience that ensure you deliver your promise on all channels—brick-and-mortar, digital, mobile, catalog, etc.—while enhancing your financial growth.
Hiring Omni-Channel Marketing Experts through Consultport is Simple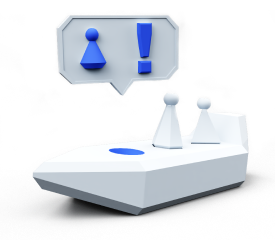 Speak with One
of Our Experts
A Consultport manager will work with you to understand your business and project needs.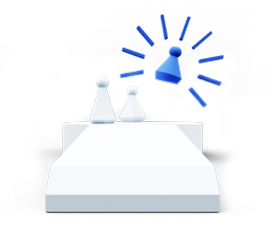 Choose Your
Favorite Candidate
We'll propose handpicked Omni-Channel Marketing Experts for your project. Our average time to match can be as fast as 48 hours.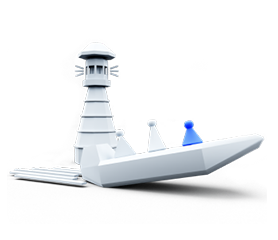 Start
Your Project
Work with your new Omni-Channel Marketing Experts. We take care of the admin work and are always there for you with personal support.
FAQs
1. What makes Consultport Omni-Channel Marketing Experts different?
Consultport takes pride in the detailed screening process that enables us to match you with candidates of the highest caliber. Our expert pool is chosen based on experience, personal interviews, and references. What does this mean for you? Handpicked consultants with thorough know-how for your needs.
2. Is hiring Omni-Channel Marketing Experts through Consultport in less than 48 hours possible?
In most cases, we can propose a potential candidate within a few working days. It depends on the complexity of the request and the time availability of the consultants. We are always committed to providing you with suitable candidates as fast as possible.
3. What does the "no-risk, pay only if satisfied" mean when I search for Consultport Omni-Channel Marketing Experts?
We are always fully committed to providing you with the highest service. Therefore, when you need Omni-Channel Marketing Experts, we offer you the request, search, and proposal stages completely free of charge. Every consultant has a different rate, which we communicate to you, with no strings attached.
Omni-Channel Marketing Experts are in High Demand
Tips on How to Hire Omni-Channel Marketing Experts
While businesses need to utilize the skills of Omnichannel Marketing Consultants, the importance of Omnichannel strategies to firms has made the job a less than comfortable nut to crack. There are certain things to look out for in the right expert. These are obligatory:
Digital Outlook and e-commerce strategy: Omnichannel marketing is primarily a digital-focused strategy as old models are being intruded on by digitalization and globalization. The best consultants out there are, therefore, experts pointing your company towards the screen. The hard aisle is evermore linked to a click. Are you looking to hire an Omnichannel Marketing Expert? Look at what their e-commerce portfolio says.
Integration and Personalization Campaign: Omnichannel marketing is more than merely going multiplatform. Each platform has to be personalized and then all integrated to serve the purchase of providing your customers with their comfortable options. Omnichannel consultants create integration and personalization campaigns that are aligned with customer journey and technology. The grounds they need will be apparent in the next point.
Analysis and Measurement: Good Omnichannel Marketing Consultants are experts at analyzing and interpreting customer data and model performance. Proper measurements are tools that enable them to draw up plans and strategize execution. Experts with the tools and ability to analyze do intracompany conceptualizing, which goes further to identify and a crackdown on problems such as silos.
Time-management: Timing, time-consciousness, and time-bidding are qualities that should not lack in a marketing expert. There are reasons for this. Consultants with these qualities are first to identify customer experience enhancing strategies like order reception duration, comfortable exchange and return, and out-of-stock sales. They are also more effective in rolling out company adaptation of the Omnichannel fulfillment strategy in the right phases.
Coaching Plan: An expert that elaborates on their coaching plan is a master of their work. It's never enough just to mention it. Good Omnichannel strategists are able and willing to help companies implement their objectives. They witness the results first-hand. Consultants should be able to recognize the effects of change on employees and clients and should work as much as possible to maintain clarity. Coaching includes timely execution and intervention. New channels are only introduced after old ones are solidified.
Expansion Campaign: Omnichannel marketing is elementarily about multiplying channels to deliver a holistic and seamless experience for customers. Omnichannel strategists must have ideas for expansion across different platforms. They should be able to manipulate old and emerging technology and seamlessly channel these to meet customer preferences and needs. Omnichannel consultants with feasible expansion plans are assets to companies. They not only help companies deliver above expectations but also increase revenue.
Experience: This can rarely be done without. Experienced consultants bring in know-how gathered from previous projects. From strategizing objectives to identifying channels to analyzing behavior through implementation management, experience gives an upper hand. Good Omnichannel Marketing Consultants are best at utilizing different technologies and models to provide a business the needed edge that customers see and hold on to.
Conclusion
Multiplicity and the widening implication of the digital marketplace have had a tremendous change in traditional sales platforms. Old and new models must be incorporated if businesses must keep customers and purchases upwards. This implies that Omnichannel marketing is inevitable. Effective expert strategies enable businesses to keep up with customers across all offline and online channels, helping in outstanding delivery and financial growth for companies. At Consultport, you can hire a consultant that analyzes your business needs, fills in technology gaps, maps the customer journey, and more, all giving your business that edge it needs.
Have a Look at our Blog Articles
Get Informed About Trends, Industry News and Learn from Experts' Tips and Tricks