What Do Salesforce Consultants Do?
Companies that use Salesforce to improve customer relationships management can benefit from an expert to carry them through the entire project lifecycle in order to maximize CRM value. The Salesforce Consultant helps deactivate dormant users and checks recurring configuration errors in order to improve Salesforce efficiency. During configuration, some users may not understand firsthand how to use the software, which may lead to login errors. The consultant is aware of and works at minimizing excessive login errors.
Automation of processes is a teaser and Salesforce configuration is not an exception. Users may make mistakes in the process of accessing and using the program. The consultant helps identify data sources that are detrimental to smooth usage of the program. He identifies blank fields and removes the consistently blank ones while maintaining the data within the CRM.
Practical Use Cases
Most In-Demand Services of Salesforce Consultants
Customization
Salesforce is designed to be customized so it can be effective for every user.
Integration
Integrate Salesforce with other applications that your company uses to improve operational efficiency and quality.
AppExchange
Use the Salesforce app ecosystem to customize services to your product offers.
Salesforce1
Use this mobile app development platform to integrate the power of the Salesforce on every device in your company.
Sales and Service Cloud
Push your sales productivity through sales cloud services that monitor your sales performance.
Performance KPI Identification
Determine quantifiable indicators to measure marketing performance
Why Hire Salesforce Consultants?
Companies should seek to maximize value after Salesforce adoption. Inaccuracy and loss of information may deter the effectiveness of Salesforce. When a company chooses to migrate its customer relationship management to using Salesforce, they need an experienced person to carry them through the process. After initial discussions, the consultant makes recommendations and works on implementation processes, including training employees. A Salesforce expert can help your organization in the following ways:
Salesforce Configuration: The consultant helps businesses map out their workflow processes, delivering sales productivity enhancement, forecasting capabilities and seizing opportunities to obtain a competitor edge. With this, he provides a quicker way of delivering value that enhances customer experience.
Integration: A company may benefit from connecting Salesforce with other tools in order to enhance productivity and significantly improve marketing strategies. Integration with other apps helps to reduce data duplication, external data management, and minimization of data storage costs. A cost effective way of doing this is by hiring a Salesforce consultant.
Sales and Service Cloud: You need a consultant to manage your ever-evolving automation processes by providing customer insights and visualizing effective tools that will help sales teams maximize their goals. The consultant can push your sales productivity through sales cloud services that offer immeasurable customer support, allowing you to monitor your sales performance.
Performance KPI Identification: The consultant helps you measure performance metrics and monitor, analyze, and optimize CRM sales processes. The consultant determines quantifiable indicators to measure marketing performance and helps define goals and monitor target lead response time. The consultant will test and analyze various response times to visualize KPIs.
Salesforce Training: When increased sales and enhancement of a satisfied clientele is crucial, factors such as implementation of Salesforce solutions may be problematic. The Salesforce consultant offers training services such that your employees can find it easy to use the CRM platform. They train them on the implications of analytics and reports that are crucial in their sales and marketing processes.
Consultport's pool of industry experienced Salesforce consultants offers unmatched services that provide tailor-made solutions that lead to better customer experience and improved sales and marketing.
Hiring Salesforce Consultants through Consultport is Simple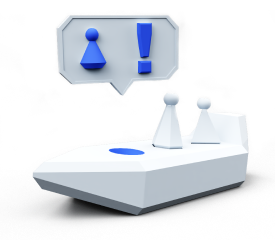 Speak with One
of Our Experts
A Consultport manager will work with you to understand your business and project needs.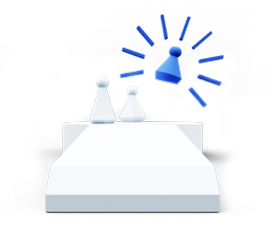 Choose Your
Favorite Candidate
We'll propose handpicked Salesforce Consultants for your project. Our average time to match can be as fast as 48 hours.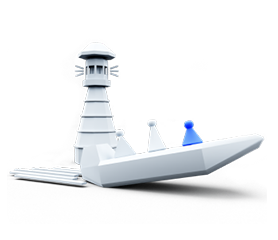 Start
Your Project
Work with your new Salesforce Consultants. We take care of the admin work and are always there for you with personal support.
FAQs
1. What makes Consultport Salesforce Consultants different?
Consultport takes pride in the detailed screening process that enables us to match you with candidates of the highest caliber. Our expert pool is chosen based on experience, personal interviews, and references. What does this mean for you? Handpicked consultants with thorough know-how for your needs.
2. Is hiring Salesforce Consultants through Consultport in less than 48 hours possible?
In most cases, we can propose a potential candidate within a few working days. It depends on the complexity of the request and the time availability of the consultants. We are always committed to providing you with suitable candidates as fast as possible.
3. What does the "no-risk, pay only if satisfied" mean when I search for Consultport Salesforce Consultants?
We are always fully committed to providing you with the highest service. Therefore, when you need Salesforce Consultants, we offer you the request, search, and proposal stages completely free of charge. Every consultant has a different rate, which we communicate to you, with no strings attached.
Salesforce Consultants are in High Demand
Have a Look at our Blog Articles
Get Informed About Trends, Industry News and Learn from Experts' Tips and Tricks