What Do Service Design Consultants Do?
They make improvements to services, or to deliver new services. They have extensive knowledge of service design and the ability to provide innovative ideas for design solutions that will help support the needs of your customers. They can provide leadership on the development of design systems which have the greatest positive impact on the experience of the user.
The Consultant will bring a wealth of experience in developing design systems and they will be able to determine the service experience of users, and what needs to be altered to make it more efficient.
With the continuous improvement of services in mind, the Consultant may also be involved in the analysis of the services, and may be responsible for helping to mentor the team in building empathy with service users.
Practical Use Cases
Most In-Demand Services of Service Design Consultants
Immersive Design
Create immersive brand experiences by enabling consumer interaction with products or services from personal devices and in-store technology.
User Journey Mapping
Commence user research by plotting user journey maps towards more consumer centricity.
UI Design
Work with UI designers to implement symbolic and colorful design elements that enhance user experiences.
Why Hire Service Design Consultants?
They make a difference to systems, by either improving them or developing new ones. They are responsible for delivering value to users, throughout every part of a service. These are some reasons why you may want to consider hiring a Service Design Consultant for your organization.
Understand Customer Needs
Service Design Experts will take time to understand the needs of your customers. They will find out how customers are using your services, and they will be able to identify ways to either improve the current services you are offering or opportunities for a new service or product. By understanding customer needs, they can ensure your services fit the audience, and any challenges they face.
Mapping the Customer Journey
Another important aspect of the role of these Consultants is to work with teams in the business and to map out the customer journey, including how needs are addressed and where the pain points are.
Customer Insights and Solutions
The Service Design Expert is responsible for analyzing customer insights and providing viable solutions to their issues. This is done to ensure that any issues faced by the customers within the services of the organization are satisfied.
Develop Strategies
The Consultant will ensure strategies are put in place for service design activities, and that these are aligned to the goals of the business. They will also ensure that stakeholders are communicated with and on board with any service design improvements/changes.
Test and Feedback
Service Design Consultants will test designs often to understand if they are meeting the needs of users, and delivering value. They will get feedback on the designs from users and make changes wherever necessary.
Deliver Workshops
Consultants may also be involved in the creation of workshops, which are designed to give organizations an understanding of their customers, and ways in which they can support them. These include understanding how they deal and interact with customers, understanding the various touchpoints of the customer and how to interact at different stages.
Improving Customer Relationships
As the main objective of the Service Design Consultant is to make improvements to the services delivered to customers, they can help improve customer relationships. The role includes speaking to customers and identifying their needs, which shows that you value your customers enough to find out more about their concerns. Making improvements which will make the customer experience more enjoyable, will be a highly effective way to ensure you retain your customers.
Hiring Service Design Consultants through Consultport is Simple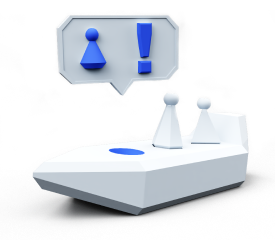 Speak with One
of Our Experts
A Consultport manager will work with you to understand your business and project needs.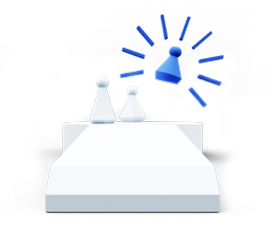 Choose Your
Favorite Candidate
We'll propose handpicked Service Design Consultants for your project. Our average time to match can be as fast as 48 hours.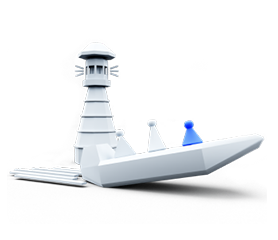 Start
Your Project
Work with your new Service Design Consultants. We take care of the admin work and are always there for you with personal support.
FAQs
1. What makes Consultport Service Design Consultants different?
Consultport takes pride in the detailed screening process that enables us to match you with candidates of the highest caliber. Our expert pool is chosen based on experience, personal interviews, and references. What does this mean for you? Handpicked consultants with thorough know-how for your needs.
2. Is hiring Service Design Consultants through Consultport in less than 48 hours possible?
In most cases, we can propose a potential candidate within a few working days. It depends on the complexity of the request and the time availability of the consultants. We are always committed to providing you with suitable candidates as fast as possible.
3. What does the "no-risk, pay only if satisfied" mean when I search for Consultport Service Design Consultants?
We are always fully committed to providing you with the highest service. Therefore, when you need Service Design Consultants, we offer you the request, search, and proposal stages completely free of charge. Every consultant has a different rate, which we communicate to you, with no strings attached.
Service Design Consultants are in High Demand
Have a Look at our Blog Articles
Get Informed About Trends, Industry News and Learn from Experts' Tips and Tricks