What Do Downsizing Consultants Do?
When downsizing, businesses need to be wary and tread with caution. This is because Downsizing a company comes with as many pros as cons. However, this does not mean businesses can simply go ahead to downsize their workforce if necessary as the disadvantages associated could as well bring down the company making the initial process irrelevant. Therefore it takes a deliberate effort to implement. Corporations can do with a Downsizing consultant to ensure the process is executed appropriately.
This is because the consultant first studies a business organization's structure before highlighting the part of the workforce to eliminate. Corporate Downsizing consultants weed out less productive talents to align the company's workforce with the market expectations thus ensuring leaner business processes while looking to minimize the consequences such as a decrease in productivity or reduced innovation.
Practical Use Cases
Most In-Demand Services of Downsizing Consultants
Lean Enterprise Methods
Eliminate non-value-added practices and highlight zero-waste processes to maximize operational efficiency.
Sustainable Restructuring
Implement a long-term strategic plan before downsizing to build a basis for business redesign and perpetual growth.
Value-Driven Asset Refinement
Identify high-performing assets and top ROI practices to begin downsizing around these assets.
Financial Risk Analysis
Reveal present financial risk to effectively restructure towards cost-cutting business practices.
Change Implementation Guidance
Naturally integrate downsizing efforts into your business operations without decreasing company morale.
Post-Downsizing Navigation
Identify clear benchmarks for post-downsizing business operations and ensure continuous implementation of new practices.
Why Hire Downsizing Consultants?
Downsizing a company is a crucial process that demands advanced technical knowledge as it could either make or break the company in the long run. Corporate Downsizing consultants are usually well versed when it comes to Downsizing a company as a result of their distinct specialty. Here is what they do to help businesses in trimming their workforce:
Identify Talents to Layoff
Identifying the division to layoff is more important than anything else. Whatever the goal of Downsizing a company is, businesses can only lay off an unproductive workforce or a division that is adding the least value to the entire business operations. This is the first and most crucial step of them all. In this instance, Downsizing consultant design selection criteria after assessing the different departments and their impact on the organization's objectives. The selection criteria includes boxes such as seniority, performance, talent status, and skill. Filling the boxes will enable companies to identify the talent to cut off without decreasing productivity.
Alternative Downsizing Techniques
Corporate Downsizing consultants recommend alternative mediums for Downsizing businesses due to the adverse effects and huge risks attached. This helps to minimize its consequences such as employee disloyalty leading to a decrease in proficiency. Alternative downsizing methods might not bring drastic results but also helps reduce the repercussions that are usually associated. The consultant could try out voluntary layoffs, early retirements, propose the company reduce employees' pay to cut costs, freeze hiring for a certain period, or implement furloughs. Any or all of this would work ensuring businesses avoid the backlash that comes with laying off employees.
Design Outplace Strategies
An effective measure that Corporate Downsizing consultants put in place is designing and implementing an outplace strategy to reduce employees' disloyalty that follows downsizing. Companies do not need to pay a little extra for this. It is down to the consultant to map out this strategy that would help laid-off employees to settle elsewhere.
Deal with Legalities
Downsizing a company could also bring the law to your door. There are laws in place that protect employees ranging from age, race, religion, and other characteristics. Downsizing consultants are usually familiar with some employee protection laws such as the Occupational Safety and Health Act of 1970. Working side by side with businesses' legal departments or an external attorney, the consultant sees to it that their client does not infringe on the law.
Conclusion
Downsizing affords companies the option to cut costs, align their workforce with that of both industrial and market needs. However, it is not a process that steams from impromptu actions. It requires intentional steps to be taken instead. Consultport brings together Downsizing consultants who understand the risks involved in Downsizing a company and see to it that businesses avoid just that.
Hiring Downsizing Consultants through Consultport is Simple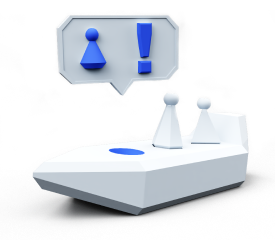 Speak with One
of Our Experts
A Consultport manager will work with you to understand your business and project needs.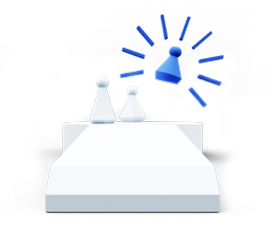 Choose Your
Favorite Candidate
We'll propose handpicked Downsizing Consultants for your project. Our average time to match can be as fast as 48 hours.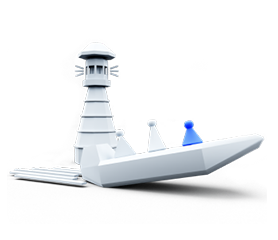 Start
Your Project
Work with your new Downsizing Consultants. We take care of the admin work and are always there for you with personal support.
FAQs
1. What makes Consultport Downsizing Consultants different?
Consultport takes pride in the detailed screening process that enables us to match you with candidates of the highest caliber. Our expert pool is chosen based on experience, personal interviews, and references. What does this mean for you? Handpicked consultants with thorough know-how for your needs.
2. Is hiring Downsizing Consultants through Consultport in less than 48 hours possible?
In most cases, we can propose a potential candidate within a few working days. It depends on the complexity of the request and the time availability of the consultants. We are always committed to providing you with suitable candidates as fast as possible.
3. What does the "no-risk, pay only if satisfied" mean when I search for Consultport Downsizing Consultants?
We are always fully committed to providing you with the highest service. Therefore, when you need Downsizing Consultants, we offer you the request, search, and proposal stages completely free of charge. Every consultant has a different rate, which we communicate to you, with no strings attached.
Downsizing Consultants are in High Demand
Have a Look at our Blog Articles
Get Informed About Trends, Industry News and Learn from Experts' Tips and Tricks