What Do Internet of Things (IoT) Consultants Do?
The need for the Internet of Things (IoT) is getting bigger by the day. The world is slowly shifting to an age of digitized data. IoT effectively combines emerging technological trends with business operations to deliver more value. How is this possible?
It allows business equipment to work automatically and independently without human interaction which propels business operation significantly improving productivity at an incredibly lower cost. However, IoT strategies vary by industry, to withstand disruption within and among business, companies need the expertise of an IoT Consultant to effectively incorporate the technique into their operations.
IoT experts identify the provisioning approaches and propose ingestion services for seamless data flow that would efficiently optimize IoT gateway devices to enhance both business operations and services delivery.
Practical Use Cases
Most In-Demand Services of Internet of Things (IoT) Consultants
Industry 4.0
Disrupt your industry by implementing automation, AI and other machine learning opportunities into business operations.
Cloud Service Integration
Enable seamless access to operational data and various business applications using one virtual environment.
IoT Strategy Definition
Discover how to introduce IoT into existing business operations in ways that will provide the highest possible value.
Data Use Assessment
Implement tools that will make efficient use of existing knowledge and correctly allocate relevant data to possible outlets.
Technological Personality
Let user input define and evolve the technological personality in chatbots and other interactive user touchpoints.
Personalized User Experiences
Allow integrated AI to conduct personalized and responsive user interaction while saving time and money.
Why Hire Internet of Things (IoT) Consultants?
Although the ideology behind the Internet of Things revolves around embedding sensors and technology devices for sharing data digitally without human interaction, efficiently practicalizing IoT demand expertise. This is what businesses get with an IoT Consultant. Here are some ideas of what these specialists can do for companies:
IoT Introduction
Companies in need of the benefits that come with IoT would need an expert to first assess both their technology systems and physical operations to see how IoT can be fully incorporated to provide value. One of the basic essences of IoT is using the connection of devices to improve processes through automated inputs to increase efficiency due to faster implementation. For instance, a business selling physical products adds software to the product to initiate automatic updates. In this situation, an IoT expert evaluates an organization and assesses the risk of introducing all things IoT to handle these operations ensuring that it fits seamlessly with the physical products.
Hardware Integration
Assessing a business for IoT introduction is typically followed by pinpointing the hardware for integration. An IoT Specialist identifies the equipment that can be artificially managed while providing access to new data thus improving business operations. This could be production equipment which would help in predicting maintenance and manage its usage. Additionally, the consultant would also integrate hardware that would provide information on consumer metrics on new products which can be used to improve similar existing or accompany products or services. In this situation, the expert skills are needed more to modify surrounding devices for seamless data flow towards efficiency.
Internal Operational Improvement and Models
Effectively integrating hardware results in operational improvement. First, with an Internet of Things (IoT) Consultant, business productivity increases through the application of IoT while lowering costs associated with physical activities. That is, the consultant also ensures there is faster access to data which furthers collaboration within business departments and among subsidiaries. For instance, the production, marketing, sales, and logistic department combines and accesses data that enriches a product for efficiency in subsequent production, provides minute by minute inventory availability, supply chain tracking, and strategies to implement for marketing.
Through IoT, an expert can also reform business models to optimize its efficiency by leveraging the data from connected devices.
Propose IoT Products for SaaS Companies
An IoT Specialist skill-set spans to recommending IoT products for IT companies. Through their understanding of the Internet of Things, these experts could predict products or services that would augment other products at the same time enhance IoT businesses. This could be a sensor, software, or any other technological device advancing the trend, Internet of Things.
Contact Consultport today. Through our large base of consulting experts, we can connect you to experience Internet of Things (IoT) Consultants who understand the relevance and how crucial IoT is for your company and can confidently execute the procedure with the mindset of improving your business potential.
Hiring Internet of Things (IoT) Consultants through Consultport is Simple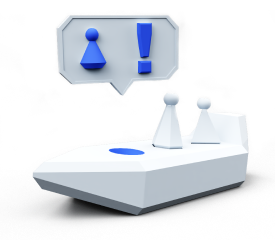 Speak with One
of Our Experts
A Consultport manager will work with you to understand your business and project needs.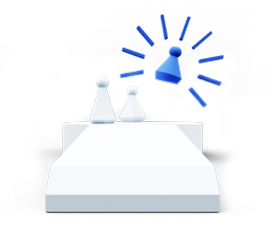 Choose Your
Favorite Candidate
We'll propose handpicked Internet of Things (IoT) Consultants for your project. Our average time to match can be as fast as 48 hours.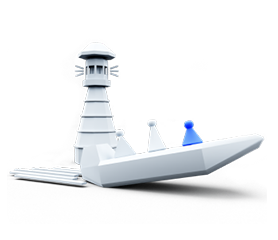 Start
Your Project
Work with your new Internet of Things (IoT) Consultants. We take care of the admin work and are always there for you with personal support.
FAQs
1. What makes Consultport Internet of Things (IoT) Consultants different?
Consultport takes pride in the detailed screening process that enables us to match you with candidates of the highest caliber. Our expert pool is chosen based on experience, personal interviews, and references. What does this mean for you? Handpicked consultants with thorough know-how for your needs.
2. Is hiring Internet of Things (IoT) Consultants through Consultport in less than 48 hours possible?
In most cases, we can propose a potential candidate within a few working days. It depends on the complexity of the request and the time availability of the consultants. We are always committed to providing you with suitable candidates as fast as possible.
3. What does the "no-risk, pay only if satisfied" mean when I search for Consultport Internet of Things (IoT) Consultants?
We are always fully committed to providing you with the highest service. Therefore, when you need Internet of Things (IoT) Consultants, we offer you the request, search, and proposal stages completely free of charge. Every consultant has a different rate, which we communicate to you, with no strings attached.
Internet of Things (IoT) Consultants are in High Demand
Tips on How to Hire Internet of Things (IoT) Consultants
IoT involves a lot of technicalities and it is important to get this right to carry out the responsibilities that come with it. Therefore, when it comes to hiring an IoT Specialist, it would help to know the most important skills to look out for to get not just the best candidate but qualified personnel. Here:
Embed Software Development: For IoT, the software is typically connected to the hardware. Let's say, a mobile application that would help navigate a physical product. In this instance, you will need an individual who is capable of developing software and also embedding such applications. One reason for this is the frequency of processors incorporated into every product. An IoT Consultant must understand the language of embedded software development. It is among the most important skills the expert should possess and your business will have to look out for as it makes the Internet of Things possible.
Field Gateways Coding: Field gateways are the links between devices and IoT cloud systems. These gateways obtain information from the connected devices within an IoT system before sending it to the cloud. Internet of Things Consultants need to know how to develop the code that would be used to run these field gateways effectively and efficiently to ensure smooth data flow.
Data Management and Analytics: Both of these are other major skills required of an IoT Specialist. For data management, the expert should be able to design a data management solution to handle and manage large streams of data associated with IoT. Thus, the IoT Consultant should be capable of ingesting, streaming data and managing data storage. For data analytics, the consultant should know how to work with data analysis software and use the insights acquired from analyzing data associated with IoT to improve the system. These encompass experience in data visualization, machine learning, and processing intricate events. Additionally, the specialist must possess the knowledge to statistically analyze data created by the different types of sensors while running sensor analytics, which helps to detect glitches.
Artificial Intelligence (AI): AI allows IoT to create machines to make smart decisions with little or no human interactions. While devices interact, AI enables them to adjust to every new data. Therefore, AI ensures the connected devices are intelligent enough to enable the business process without human interaction and most importantly less prone or devoid of errors while running independently. Thus, an IoT Consultant should know how to simulate intelligent behavior in these devices.
IT Security: Embedded systems need to be protected for them to function correctly and efficiently. This is vital as hacking one system leads to acquiring all the data from every other connected device. In addition to being security conscious, the IoT Specialist should be capable of incorporating programs, like software updates and inserting firewalls that secure the devices.
UX and UI Knowledge: User experience (UX) and user interface (UI) design are complex in IoT due to the number of users and systems associated with both the hardware and software. This is why you will need to look out for an IoT expert who can manage this challenge of UX and UI designs and is capable of creating a distinct model that ultimately enhances IoT. The consultant should be capable of crafting designs that improve how your business uses data which boosts customers' experiences.
Conclusion
Almost every customer and business has access to devices. For efficiency, both will need to connect these machines including embedding software through IoT. The future of this emerging technology is considered limitless as it would continually revolutionize the way your company works. With Consultport, our IoT Consultants can design and implement an IoT process that would see your business utilize the potential of this technological trend while transforming digitally.
Have a Look at our Blog Articles
Get Informed About Trends, Industry News and Learn from Experts' Tips and Tricks