What Do Agile Project Managers Do?
Agile Project Management experts will coordinate and manage the design, testing, and quality assurance (QA) phases as defined by the Agile methodology which provides the ability to respond quickly and effectively to both opportunity and risk within the day-to-day business environment. 
Within the Agile framework, project managers will develop the standards used to execute tasks and projects. They also seek to consistently adjust and improve those standards as new, more efficient ways to execute tasks are discovered. This creates transparency in workflows that empowers teams to be more effective and productive.
Agile Project Managers help to break down projects into milestones that are done in working sessions referred to as "Sprints". They also meet with upper-level management regularly for "Scrum" sessions which incorporate a process of teamwork, accountability, and iteration to continue to improve workflows.
Practical Use Cases
Most In-Demand Services of Agile Project Managers
Continuous Deployment
Take validated features of a project in a staging environment before getting them ready for release
Customer-Driven Improvements
Implement improvements based on customer feedback and create a customer centric product
SCRUM Project Management
Leverage on SCRUM management techniques to improve quality and speed of your project execution
Sprint Implementation
Complete project steps in time boxed periods which are strung together
Project Status Report Improvements
Enhance reporting structures and gain clarity on how to steer your projects
Bottleneck Identification
Identify all bottlenecks in your execution processes and quantify their impact
Why Hire Agile Project Managers?
Agile Project Managers can help your business improve at a rapid rate by systematically deploying new solutions, allocating resources more effectively, and creating greater adaptability throughout the organization. Agile project management experts can also help train team members to detect errors, create quick fixes, and increase collaboration.
With each iteration, Agile Project Managers review and critique Sprints by the project team with key stakeholders. Insights gained from these sessions are then used to determine what the next steps should be.
With that, here are some specific reasons why organizations hire Agile Project Managers:
Agile Workflow Development
Agile project management experts will lead the functional design of work Sprints, deliverables, project specifications, modeling of workflows and roles, and operational requirements for the design, testing, and QA phases. This also includes orchestrating readiness activities and checklists, coaching throughout projects, and providing post-launch support.
Team Training
For many companies, the Agile methodology is a newer concept that requires intensive integration to function as intended. Therefore, Agile project management consulting also includes partnering with upper-management to identify areas for team training and providing training documentation. In addition, this includes effective communication to identify areas of risk that require implementation of new systems and training. Agile project management experts are always asking, "How's that working for us?" 
Facilitate Sprints  
Agile Project Managers collaborate with and support team members to implement Sprints and stay close to the team as they work to assess efficiency, ensure high-quality deliverables and achievement of strategic goals. 
Facilitate Scrums
They will also plan and coordinate all Scrum meetings and work with stakeholders to deliver progress updates, speak to risk detection, suggest workflow adjustments, and implement change management procedures.
Facilitate Retrospectives
At the end of each cycle, Agile Project Managers will also facilitate the retrospective, which helps the team to better understand what went well and what requires more improvement. During the retrospective, Agile project management experts find out what's not working and spend time finding solutions that will enable them to develop a new plan of action. This continuous iteration and improvement are the hallmarks of the Agile methodology. 
Hiring Agile Project Managers through Consultport is Simple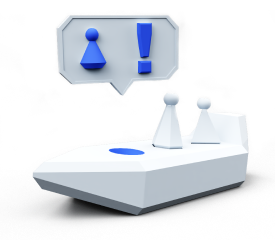 Speak with One
of Our Experts
A Consultport manager will work with you to understand your business and project needs.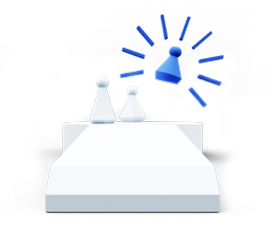 Choose Your
Favorite Candidate
We'll propose handpicked Agile Project Managers for your project. Our average time to match can be as fast as 48 hours.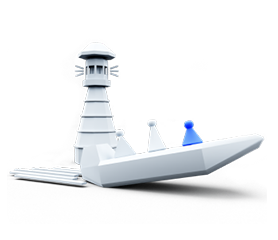 Start
Your Project
Work with your new Agile Project Managers. We take care of the admin work and are always there for you with personal support.
FAQs
1. What makes Consultport Agile Project Managers different?
Consultport takes pride in the detailed screening process that enables us to match you with candidates of the highest caliber. Our expert pool is chosen based on experience, personal interviews, and references. What does this mean for you? Handpicked consultants with thorough know-how for your needs.
2. Is hiring Agile Project Managers through Consultport in less than 48 hours possible?
In most cases, we can propose a potential candidate within a few working days. It depends on the complexity of the request and the time availability of the consultants. We are always committed to providing you with suitable candidates as fast as possible.
3. What does the "no-risk, pay only if satisfied" mean when I search for Consultport Agile Project Managers?
We are always fully committed to providing you with the highest service. Therefore, when you need Agile Project Managers, we offer you the request, search, and proposal stages completely free of charge. Every consultant has a different rate, which we communicate to you, with no strings attached.
Agile Project Managers are in High Demand
Tips on How to Hire Agile Project Managers
When hiring within the Agile Project Management consulting segment, finding candidates with extensive experience running and operating within Agile teams is a must. In addition, it is critical for any project manager to be given clear objectives and timelines to achieve short-term and long-term strategic goals. 
Furthermore, all department heads must be aligned in the adoption and implementation of the Agile methodology and have a firm grasp on what their unique contributions and responsibilities will be.
Here are some key skills to look for when hiring Agile Project Managers:
Success in Implementing Agile Workflows: Agile Project Management experts should have a strong record of experience in all the aspects involved in Agile workflows. They should be able to speak to their experience of iteration and give examples of campaigns they've orchestrated. Furthermore, they should have examples of retrospectives to share so that you can validate their ability to manage Agile teams and projects.
Strong Communication Skills: As with all project managers, communication is absolutely essential and this can not be overstated, particularly for Agile Project Management. That's because the Agile methodology revolves around the ability to spot areas for improvement and implement them on an on-going basis. Not to mention the fact that Agile incorporates numerous points of contact between team managers and upper-management to be able to update on progress, indicate where changes should be made, and create an actionable plan to implement those changes. 
Consistent Ability to Adapt and Improve: In Agile Project Management consulting, it is critical to be able to develop methodologies, execute, and adapt rapidly when areas for improvement are discovered. While most can identify a problem, not all can offer and implement solutions, something that is critical to the Agile project manager's success. When interviewing, they should be able to give examples of frameworks they've developed, as well as instances where projects went off track and how they responded to correct the problem. 
Agile Tool Experience: Another key component to success is that Agile Project Management experts be proficient in tools that are designed to support Agile teams. 
As mentioned previously, the key to a successful Agile Project Management hire is the ability to clearly define goals and key performance indicators as well as methods for measuring success at achieving those goals. 
Were deadlines met? While Agile workflows must be flexible and adaptable, deadlines remain the same. Successful Agile Project Managers can help the team to adapt while keeping projects on course. Burndown Charts are a great way for evaluating workflows overall for timeliness.
Were deliverables and the project as a whole, high quality? Quality can be measured by revenue growth, customer satisfaction, as well as reviewing testing charts for cumulative success.
Was the project scope adhered to and fulfilled? It's important to review each milestone retrospectively to see if outcomes were achieved at every level throughout the project. Burndown and Velocity Charts are a great way to evaluate scope adherence.
Was there transparency and communication throughout the project? This is critical because Agile teams depend on shared progress over the course of a project. Progress charts are a great way to measure this as well as obtaining team feedback.
Was predictability established? When observing velocity trends, look for a sustainable pace to emerge. This is a clear indicator that Agile Project Managers are effectively managing and teams are adapting quickly. Velocity that fluctuates wildly could indicate that the team is not adapting well and it's likely that guidance is not as effective as it should be.
Conclusion
At the end of the day, Agile Project Managers are experienced facilitators, change management aficionados, and strategic coaches. A Consultport Agile Project Management expert will empower your team by communicating clear objectives and aiding in the removal of roadblocks. He/she will also rally around your teams to usher in new standards while ensuring everyone is aligned during periods of rapid change so your organization can continue to excel and grow. 
Have a Look at our Blog Articles
Get Informed About Trends, Industry News and Learn from Experts' Tips and Tricks