What Do Product Owners Do?
The length businesses go to develop a product can determine its success rate. Product Owners combined with Scrum Masters and developers form the Agile teams whose efforts are directed at producing innovative offerings that adequately match customers' expectations with a propensity for both success and scalability. Unlike other members of the Agile team, the Product Owners shoulders the most responsibility as they are accountable for the outstanding nature of the value created. They act as:
Product designer – Product vision conceptualization, road map, backlog management and it's growth techniques.
Customer liaison – The connection between the customers and business that ensures both parties' expectations are fulfilled.
Market analyst – Determining the needs of clients or customers
Project manager – Spearheads a product development

Throughout a physical or digital product development, Digital Product Owners or their counterparts take a number of roles to optimize a sprint outcome.
Practical Use Cases
Most In-Demand Services of Product Owners
Product Backlogging
Map out product development sequences and keep track of evolving project needs to meet changing market demands.
Customer Journey Mapping
Conduct user research by plotting customer journey maps towards more consumer centricity.
Idea Communication
Integrate comprehensive practices to communicate product ideas within the organization.
Customer Centricity
Translate consumer needs into a clear vision for a product that meets trends on the marketplace.
Digital Market Analysis
Write your own customer success stories by communicating up-to-date consumer needs within the company.
Goal Communication
Ensure continuous motivation amongst development teams to work towards the project's original goal and maximize product value.
Why Hire Product Owners?
The aforementioned functions are just a few Product Owners have to offer. Their responsibilities stretch beyond that and there are more reasons to employ the services of these experts who bring clients ideas to life in a form that stands out.
Focus on Outcomes
While Scrum Masters foster cross-functional teams and developers build the product, Product Owners direct their efforts towards achieving an outcome in which a project revolves around. Yes, they assist in including items in a product backlog, design the roadmap, and propose design features ideas to the engineers. All of this is focused on getting results. This is their major responsibility. They efficiently manage the Agile team to produce an expected outcome. This mindset ensures that businesses engage in successful projects that include Product Owners.
Define and Develop Product Positioning
Defining product positioning is a practice Product Owners undertake that further helps them focus on outcomes for a company's benefit. Product positioning is a strategic effort that ensures a product is unique and ultimately stands out from alternatives made available by competitors. Product Owners source information from both customers and stakeholders in defining this position.
Of course, it does not necessarily mean that they act upon every idea from both angles. Product Owners instead work on the connected ideas among market, customer, stakeholders insight, and product knowledge to define the product position. Additionally, they consider factors such as product vision, mission, brand essence, and tagline in defining this position. Product Owners further develop a success-driven product positioning by expressing customer language, which they fully comprehend into product technical features.
Ordering Digital Product Backlog Items
Digital Product Owners gather, express, manage digital product backlogs towards maximizing a business value offering. However, despite their focus on outcomes, they take necessary measures to maximize value which is the main objective. Ordering product backlog items are a way for Digital Product Owners to ensure the team has a clear course of action bringing focus thus accelerating delivery.
Facilitate Team Collaboration
While the Scrum team is responsible for maximizing the value of a product during development and adhering to Agile principles, the Product Owner ensures that every single member is working in accordance with all of these combined. They ensure the developers understand product backlog items. They identify the roles and responsibilities of the Scrum Masters. Product Owners creates an environment that stimulates productivity through team collaboration.
Conclusion
Digital Product Owners are integral members of the Agile team as their understanding of customer needs allows the developers to build features that would meet these needs. They make themselves accountable for the success of the project and take on every function either fully or providing their expertise that ensures that. Consultport brings together experienced Product Owners with proven track records of successfully managing teams and provides you the flexibility of working with these experts.
Hiring Product Owners through Consultport is Simple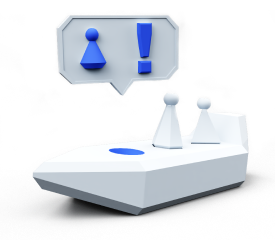 Speak with One
of Our Experts
A Consultport manager will work with you to understand your business and project needs.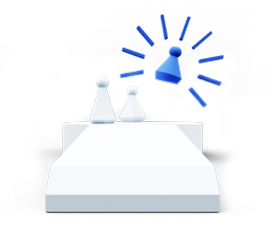 Choose Your
Favorite Candidate
We'll propose handpicked Product Owners for your project. Our average time to match can be as fast as 48 hours.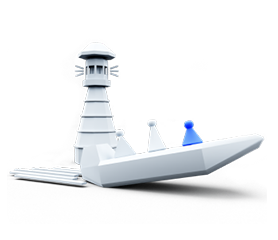 Start
Your Project
Work with your new Product Owners. We take care of the admin work and are always there for you with personal support.
FAQs
1. What makes Consultport Product Owners different?
Consultport takes pride in the detailed screening process that enables us to match you with candidates of the highest caliber. Our expert pool is chosen based on experience, personal interviews, and references. What does this mean for you? Handpicked consultants with thorough know-how for your needs.
2. Is hiring Product Owners through Consultport in less than 48 hours possible?
In most cases, we can propose a potential candidate within a few working days. It depends on the complexity of the request and the time availability of the consultants. We are always committed to providing you with suitable candidates as fast as possible.
3. What does the "no-risk, pay only if satisfied" mean when I search for Consultport Product Owners?
We are always fully committed to providing you with the highest service. Therefore, when you need Product Owners, we offer you the request, search, and proposal stages completely free of charge. Every consultant has a different rate, which we communicate to you, with no strings attached.
Product Owners are in High Demand
Have a Look at our Blog Articles
Get Informed About Trends, Industry News and Learn from Experts' Tips and Tricks